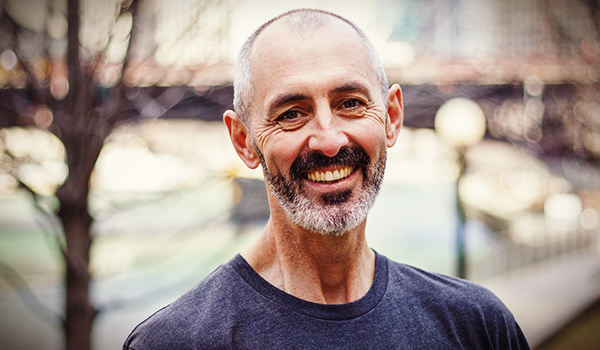 ---
For financial advisory firms to get their technology up-to-date at an institutional level, it will require some form of data Rosetta stone.
That's where Practifi, a Sydney-based Australian fintech making inroads among U.S. wealth managers, can help, said Adrian Johnstone, the firm's chief commercial officer.
"We see our role as being the operating system within a firm," said Johnstone, who took the time to speak with us while visiting the U.S. last week. "We think most RIAs at the institutional level have tools with bits of technology-specific roles that talk to each other – we want to make sure that there's one unified workspace for everyone to work in. That means there has to be one unified source of truth."
That unification will not only help companies work more efficiently, but it will also allow home offices and branches to be better prepared for compliance audits, and owners to be better informed as they consider whether to exit from the business.
Practifi, which first came to the U.S. in December 2017, is designed to help centralize all of a firm's information at a single point.
"The other problem we see is that, to many, the story of integrated technology is a myth," said Johnstone. "Most integrations are poor, so we also made it our mission to bring together a fully integrated workspace – not only the technology that Practifi owns, but also all of the endpoints we connect to. We're trying to elevate the technology situation across the industry for all firms."
The biggest hurdle for wealth management firms, however, is not that so many different advisors are using so many different types of technology – instead, the big obstacle is legacy technology.
Some wealth management firms are married to their old technology, said Johnstone.
"One of the biggest barriers to change is the fear that we have this piece of legacy technology that was once useful, but has been around for 15 years," said Johnstone. "Companies fear that if they change, they will lose what they create."
While the industry has been quick to move to a CRM-centric technology stack to solve the issue of multiple data entries that are repetitive for client and staff alike, gaps remain that make the work of running an enterprise wealth management firm a challenge.
Johnstone calls Practifi a business management platform.
"We want to show advisors a world where a best-in-class CRM is table stakes," said Johnstone. "Most CRMs have basic tasks and processes that are very limited; all of the processes are very linear. We offer a fully branched, enterprise-grade workflow capability. Most CRM systems only care about the client record. If you wanted to manage partner relationships with investment managers or software providers, they didn't have a place for that. We can do full business management from that perspective."
In fact, any relationship, process or task can be represented on Practifi, said Johnstone.
Today, the average Practifi client is an RIA with at least $750 million in AUM, said Johnstone, though the company does work with some smaller firms and is also working with broker-dealers.
Technology and data have also been siloed within firms by role and niche, said Johnstone. The compliance department's software might not work well in conjunction with a marketing or financial planning platform, for example.
"For a number of major wealth managers, it's surprising to know that chief compliance officers in many firms are reduced to working in isolated systems in some places, or on Excel spreadsheets in others," said Johnstone. "No one has figured out that you can put the compliance department's system in the same experience as the advisor's. So we designed a solution that allows everyone in a firm to have a logical home."
Practifi has re-tooled its user experience to add apps that suit different roles within an advisor firm. So someone in the marketing department can access a user experience that shows them campaigns – all within the same platform the firm's advisors are using.
Compliance has been a particular focus of Practifi's, said Johnstone, and its offering  continues to evolve by discussing features and updates with groups of compliance managers.
Too many integrations are little more than single sign-ons or a "one-way push of some very light data," said Johnstone. Practifi has taken an approach with custodians, asset managers and other technology firms that emphasizes the bi-directional flow of data and continuous change.
"Our clients are subscribing to something that evolves," said Johnstone. "Often integrations are built, but then atrophy over time. We try to continue to expand in our systems and work with partners in a joint-development platform. As their systems improve, and as ours improves, we work to extend what's possible through the API."
Among Practifi's most notable partners are deep, two-way integrations with Microsoft and Salesforce. In the case of Salesforce, the platform is able to harness the Tableau CRM, formerly called Einstein Analytics, which creates AI-driven tools for advisors like next-best action recommendations and sentiment analysis.
While such bells and whistles are nice, Practifi is more focused now on what Johnstone calls augmented intelligence.
"We use rule sets and rule engines to interrogate data," he said. "We will bring AI use cases to bear where clients would like to have them, but to be honest, most clients are still a little skeptical of AI. They're waiting to see what they think will be a strong value. It's clearly the future, so we have the toolkit available and ready to go. AI takes time to mature and evolve into."
Practifi shines in more complex firms – whether they be enterprise RIAs or broker-dealers, or multi-generational, multi-family office structures, or a trust company, a large single-location or a fast-growing, multi-location RIA, the technology will scale with the firm, said Johnstone.
The platform is particularly useful for acquisitive firms, he said, because it's relatively easy to roll another firm into Practifi's stack in a secure and compliant manner. The technology keeps the new firm's data isolated for a period to allow the new advisors to continue to run on their own while they are in the process of fully integrating with the acquiring firm.
---