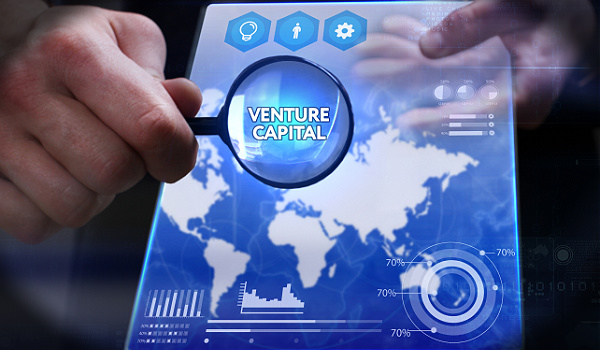 ---
I hate to use an old cliche' but WHAT A DIFFERENCE A WEEK MAKES! Last week – through last Monday – we had relatively ho hum fundings to report. Then last minute, Klarna came in – after we had already hit the "PUBLISH" button – with an $800M funding, but with the MASSIVE INDUSTRY news that it came with a major 85% devaluation of the firm. And if there is that much devaluation, that tells you the firm can't be in the best of financial health, doesn't it? Just saying. A major story in fintech funding – and we wondered – did it foretell of more major industry devaluations to come?
Now, we are including the Klarna funding in THIS week's list, but we are back in the WELL ABOVE $100M funding phase FOR ALL OUR DEALS, with so many in that area this week, we have to exclude a few from our "Top 5" list. And to that, I say…..WTF? It's like the VC world is tripping – it's either all or nothing. Minimal dollars ($$) spent on some weeks, or spending like a drunken sailor on others.
AND ANOTHER THING. Isn't a "Series C2" just a Series D in sheep's clothing? (See Stori funding below)
So, with those rants (yeah, it's that kind of week), let's dig into the trends for this week's VC funding winners in digital wealth.
Our top deal this week came in at $800M for Sweden's Klarna – and while we applaud the funding, it came at a huge valuation loss to the firm;
The second largest deal came in at $400M – not too shabby, either – for a German insurtech;
Series C2 rant noted above for Stori;
Funding for fintechs this past week went the world over – Sweden, Germany, Mexico & the US;
Without further ado, here are this week's top 5 fintech VC deals for the week below, in order from highest to lowest funding levels.
---
$800M | Sweden | BNPL Platform | Sequoia, Bestseller, Silver Lake, Commonwealth Bank of Australia, Mubadala Investment Company, CPP Investments |

LinkedIn Firm Overview:
"We make shopping smooth with the aim to become the world's favorite way to shop. Klarna was founded in Stockholm, Sweden and is Europe's highest valued private fintech company and the second highest worldwide. We offer products and services to consumers and retailers within payments, social shopping, and personal finances. Today, we have more than 7,000 employees from more than 100 nationalities who all work for the same mission: to reshape shopping, by elevating the entire shopping experience for avid shoppers…"
(Editor's Note: They need to update their LinkedIn page to accurately reflect current funding levels)
$400M, Series D | Germany | Insurtech | VMubadala Investment Company, EDBI, Eurazeo, LGT, Horizons Ventures, OMERS Ventures, Target Global |
LinkedIn Overview:
"wefox was founded in 2015 by Julian Teicke, Fabian Wesemann, and Dario Fazlic. wefox is a category-defining insurtech platform that is connecting insurance companies, distributors, and customers, to give the world simple access to digital insurance solutions. The goal is to keep people safe by making insurance 10x better through technology. wefox is the parent company of wefox Insurance, which is the in-house regulated insurance carrier. wefox redefines insurance and makes insurance 1ßx better to make people be safe. Our founder and CEO Julian Teicke had a clear vision from the beginning: a company based on trust, clarity, and cohesion. We are a strong collective of experts from all disciplines: insurers and tech companies, consultants and programmers, dreamers and doers, misunderstood geniuses, and bold rebels…"
$200M | NYC | Tech services for institutional financial markets | Golden Gate Capital, Goldman Sachs Asset Management, Wells Fargo Strategic Capital, J.P. Morgan, UBS, CE Innovation Capital, DRW Venture Capital, Intel Capital, EDBI, Nomura, Chicago Trading Company |
LinkedIn Firm Overview:
"Pico is a leading provider of technology services for the financial markets community. Pico provides a best-in-class portfolio of innovative, transparent, low-latency markets solutions coupled with an agile and expert service delivery model. Instant access to financial markets is provided via PicoNet™, a globally comprehensive network platform instrumented natively with Corvil analytics and telemetry. Clients choose Pico when they want the freedom to move fast and create an operational edge in the fast-paced world of financial markets."
$150M Series C2 (Equity & Debt) | Mexico | Digital finance platform for Latin America | BAI Capital, GIC, GGV Capital, Lightspeed Venture Partners, General Catalyst, Vision Plus Capital, Goodwater Capital, Tresalia Capital, Davidson Kempner |
LinkedIn Overview:
"Stori's mission is to democratize credit card access to the 80 million underserved Mexicans. Our team is powered by experience and expertise from 100+ years working in the top consumer finance, banking and technology companies including Mastercard, Capital One, Intel, Morgan Stanley, and GE Capital. Our amazingly talented colleagues collaborate across three global offices – Mexico, U.S. and China – in developing leading edge products and technology. We have raised $50M making us one of the top-funded startups in the region. We are backed by high-profile global venture capital funds like Lightspeed, a top-10 silicon valley fund who has invested in Unicorns like Affirm and Snapchat. We are already on our way there – as a top credit card issuer in Mexico, we are quickly becoming a leading financial service provider. More than one million Mexicans have applied for our Stori card."
(Editor's Note: AGAIN, they need to update their LinkedIn page to accurately reflect current funding levels)
$150M, Debt | SF | Spend management & accounting automation | Goldman Sachs |

Website Firm Overview:
"Airbase is the only true comprehensive spend management platform available to small, midsize, and early enterprise companies. It brings three products into one system: all-inclusive accounts payable automation, software-enabled corporate cards, and simplified employee expense reimbursements. Airbase applies consistent and robust approval workflows across all products, it automates accounting, and provides real-time reporting for all non-payroll spend. Our innovative accounting and operational automation results in a faster close, better visibility, and true control over all spend. Most companies rely on a combination of siloed software products, spreadsheets, and manual workarounds to pay vendors and reimburse employees. Airbase spend management eliminates the resulting messy tech-stack and inefficient processes by replacing products like Expensify and Bill.com. Airbase empowers employees with an easy, uniform approach to spending company money, whether that involves corporate card spend, raising a purchase order, or requesting reimbursement. Unlock trapped talent, eliminate wasted spend, build healthy spend culture with Airbase."
We'll be back next week with more news on fintech VC funding.
---