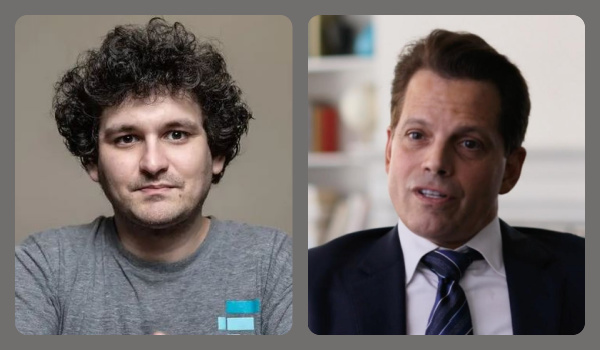 ---
For real? A definitive decision on regulating cryptoassets? It sure looks like it. Just last Thursday, in a big surprise, Securities and Exchange Commission Chair Gary Gensler announced he supports allowing the Commodity Futures Trading Commission to oversee bitcoin. Back in August, senators proposed legislation that would have the CFTC oversee cryptoassets deemed commodities, such as bitcoin and ether. Mr. Gensler is now on board with that. Clarity? Pretty much.
In very simple terms, bitcoin and ether are commodities and everything else is a security. Looks like Gary cut a deal. You (the CFTC) get to oversee bitcoin and ether, and I (the SEC) get all the rest of the pie. The SEC gets to regulate almost EVERYTHING. That's a big pie. But, clarity it is. To quote Mr Gensler:
"To the extent the Commodity Futures Trading Commission (CFTC) needs greater authorities with which to oversee and regulate crypto non-security tokens and related intermediaries, I look forward to working with Congress to achieve that goal consistent with maintaining the regulation of crypto security tokens and related intermediaries at the SEC."
A bill, dubbed the Digital Commodities Consumer Protection Act, was introduced in early August by Sens. Debbie Stabenow, D-Mich., and John Boozman, R-Ark. Nice, and bi-partisan too. One very BIG stipulation in the bill? Exchanges that enable investors to trade bitcoin and ether must also register with the CFTC. How will exchanges like Kraken, Coinbase, etc react? Will they have to operate two different exchanges? Will futures exchanges like the CME have a huge head start since they already trade both bitcoin and ether futures and options? Will currently licensed commodity brokers be able to solicit new investors? Obviously clarity brings lots of new questions.
How about an "immediate" reaction to last week's surprise announcement? Well first, bitcoin jumped roughly 15% to back over $22K since the announcement (though it's down from that at publication time). Probably anticipating some type of regulatory decision, MicroStrategy just filed a $500M stock offering to fund additional bitcoin purchases. Michael Saylor is sure not backing off his audacious plan to turn MicroStrategy into a crypto proxy. (Go Michael!)
Another BIG announcement just after last week's surprise news, FTX Ventures is buying 30% of alternative investment firm SkyBridge Capital. The capital will help SkyBridge buy $40 million of crypto to hold on its balance sheet long-term. Betting most of that capital will go into bitcoin and ether. Why is this BIG? Well because FTX is owned by Sam Bankman-Fried who has been investing in, bailing out, acquiring and generally consolidating cryptoasset companies the past several months. Think of him as the Warren Buffet (except much younger) of crypto.
And, of course, SkyBridge Capital. That's Anthony Scaramucci. "The Mooch." You might remember him serving as the White House Director of Communications for about an hour and a half when Donald Trump fist became President. But moving on, SkyBridge, a SEC-registered investment advisor, managed roughly $2.5 billion recently including about $800 million in digital assets. Sam Bankman-Fried was quoted saying; "We look forward to collaborating closely with SkyBridge on its crypto investment activity and also working alongside them on promising non-crypto-related investments." Obviously this deal may have been in the works for a bit, but perhaps the catalyst was the Gensler announcement.
So what does this Digital Commodities Consumer Protection Act really mean? Clarity. And, with clarity the flood gates are beginning to open. Regulation, as noted above, will bring in a slew of "bystanders" (institutions, financial advisors, etc) to be able to invest safely (?) in bitcoin and ether. I know what "team" I want to be on; Saylor, Scaramucci and SBF. That's clarity.
---