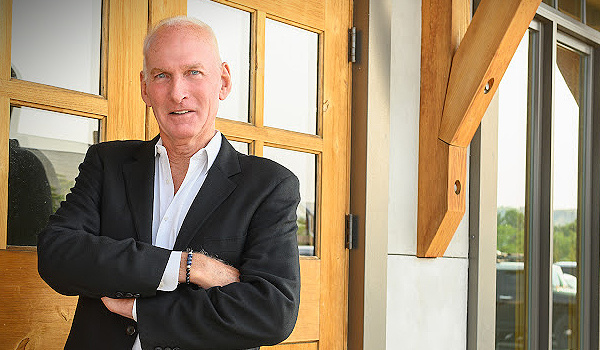 Common Sense for Uncommon Markets
By Bill Taylor, Contributor/CIO-Entoro Investments
---
The opinions expressed below are my own & do not necessarily represent those of Entoro Investments or any of its affiliates


Bullish for week of 9/27/22
BTC | ETH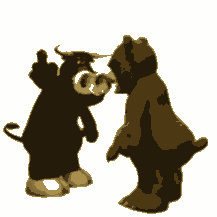 Neutral for week of 9/27/22
NONE

Bearish for week of 9/27/22
S&P 500 | GOLD
9/27/22 Closing Prices:
BITCOIN:  $20,176.89 (+$985.75)
ETH: $1,386.69 (+$53.62)
Gold:  $1,615 (+$3.00)
S&P 500:  3,647.29 (-7.75)
Trading Summary Notes for Tuesday, 9/27/22:
What's new? 
CHAOS. The end of the third quarter is Friday and there is CHAOS globally. The UK and Italy have new political leaders, the British Pound, the Japanese Yen and the Euro are basically in free fall. The U.S. Dollar is exceptionally strong and causing havoc around the globe. In other words, CHAOS.  Fighting inflation is front and center around the world.
Nothing new here at the Taylor Report. I have been pointing out for months (and months) that inflation was NOT transitory, interest rates were going to spike higher, there IS a recession (global?) coming and financial markets ARE in a bear market.  No surprises here.
BITCOIN jumped up a bit over 6% (Tue-Tue) to close just over $20K. Still stuck in a very tight range ($18K-$24K)
ETH gained just short of 1% (wk-wk) as investor interest after the "merge" has dried up.
GOLD lost a touch over 2% again (Tue-Tue) and continues going nowhere…….except down.
S&P 500 finished down 5.4% (wk-wk). YUCK. The S&P is in a bear market.
WRAPPING UP THE THIRD QUARTER IS GETTING "UGLY."  REMEMBER, INVESTORS WILL BE GETTING THE END OF QUARTER BROKERAGE STATEMENTS IN JUST A FEW WEEKS. THEY PROBABLY DON'T KNOW HOW BAD RESULTS ARE GOING TO BE.

What to do now?
I CONTINUE TO BUY BITCOIN AND ETH FOR THE LONG TERM. THE RISK REWARD IS VERY FAVORABLE. 

Buy BITCOIN. As investors realize that fiat currencies are failing, gold is no longer relevant and global central banks become more "confused," BITCOIN will be the place to be.
Buy ETH.  Like silver is to gold, ETH is to BITCOIN. They are the place to be.
Avoid GOLD. Global interest rates are going to crush GOLD. Be short or totally out.
The S&P 500 will have bear market rallies/bounces but that's all they are. Reduce long positions and sell short S&P 500 rallies. The worst is yet to come.
REMEMBER WHEN CENTRAL BANKS WERE IN A "RACE TO THE BOTTOM" TO LOWER INTEREST RATE?  GET READY FOR THE REVERSE.  EVERY CENTRAL BANK WILL BEGIN RAISING RATES TO PROTECT THEIR CURRENCIES.

THE FED HAS EXPORTED INFLATION TO THE REST OF THE WORLD WITH THE STRONG DOLLAR. THE RAMIFICATIONS HAVE YET TO PLAY OUT.   ONCE AGAIN, THE CHAOS WILL GET UGLY.
NEW TARGETS:
BITCOIN 2022…….$35,000-$40,000
ETH 2022…………$2,000-$2,500
GOLD……….$1,550-$1,575   (NEW TARGET)

S&P 500 2022……..DOWN…….DOWN……DOWN……...LOOKING AT 3,250
Current trading positions: 
LONG BITCOIN
LONG ETH
SHORT GOLD
SHORT S&P 500
---
We compare the price of Bitcoin, Ethereum, Gold & the S&P 500. We use the CME Bitcoin Indexes (BRR & BRTI) and the CME Ethereum Indexes (ETH_RR_USD) & (ETH_RTI_USD) for reference as well as the London Bullion Market afternoon price settlement on the digital assets & gold.
---
Bill Taylor is CEO of Digital Wealth News and an advisor to Entoro Investments. He is widely published & quoted in financial media and an international expert on markets and BTC, ETH, Gold & SP500.
His opinions are solely his own and for informative purposes only.