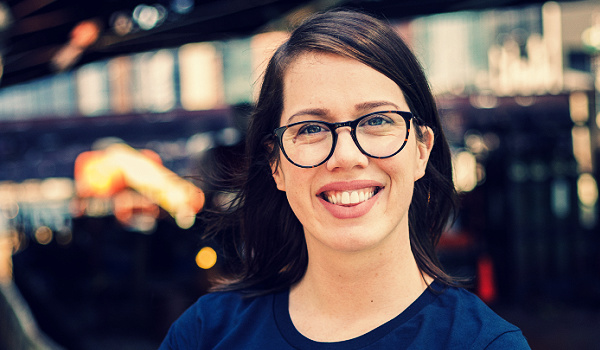 ---
When a wealthtech idea is taken from concept to real-world implementation, it often evolves into a nearly unrecognizable form.
Unless, of course, the idea was a sound one, to begin with, like PractifiU, an on-demand learning platform from Practifi, a performance optimization platform for wealth management companies.
A vision for an educational platform and resource for clients began last year, Practifi University or "PractifiU" started out as a YouTube channel with 20 videos. Now, it's an on-demand comprehensive learning experience, according to Emily Wilcox, Practifi's Chief Operating Officer.
"It's meant to educate advisors on how to get the most out of Practifi's platform," said Wilcox. "Practifi itself is a very useful platform that has numerous features, which can feel overwhelming to newcomers, so with PractifU, we're taking best practices and applying them to real-life situations and putting that in front of users of all levels."
When Practifi onboards a new wealth management firm, it conducts robust training with the client and all their constituents—but because many of Practifi's clients are expanding and growing their business, they constantly have new people coming into the fold who need to know how to use the platform.
While Practifi employs client success teams capable of meeting this need, a timelier solution was needed to help these advisory firms get new hires onboard quickly.
"PractifiU curates the journey from start to finish on how you use Practifi, end-to-end, depending on what type of user you are," said Wilcox. "Also, post-Covid, more people are working from home making it more difficult to get individual employees into educational sessions. Now, having sessions in-person with clients is not as common, making an on-demand solution like PractifiU a great tool for the evolving work environment."
PractifiU allows each member of a firm's team to have their own log-in to access both general, standardized training for new hires, as well as personalized training for any specialized workflows the firm has requested from Practifi. It also includes training for administrators to help them manage specific functionalities of the platform such as, how to activate and deactivate features within Practifi and add or remove team members from the platform.
Adaptive Learning
"Today, PractifiU Academy offers multi-channel educational opportunities," said Wilcox.
"Everyone has a different preferred approach to learning," she said. "Some people like to watch videos on their own time, some like reading words on the page; others like to be led through more of an interactive experience. We've tried to incorporate all different mediums into PractifiU. The broadest group of users, depending on what topic we're talking about, will be able to access short click-through videos to illustrate how to do something within the platform. Other concepts need more of an interactive activity to make sure they get solidified in users' minds."
The curriculum, according to Wilcox, is "literally Practifi."
"When you have a platform with much power behind it, we've done the hard thinking about how it should work, and we try to make sure that people understand what they can get out of the box and how they can configure it, and then show them the best way through the system," Wilcox explained. "In the end, what we've done is hit the high spots where they can get the best value for their money, but there's a lot of power in Practifi that they might not understand without the education."
Wilcox said that it's generally true of all technology—people don't realize the power or value they're getting at their keyboard. A great example is word processing software like Microsoft Word. Almost every computer user knows enough to open a new document and start typing text, and how to change the font and size of their text, and how to underline, italicize or boldface it.
But in Word, few casual users understand the power of styles and layouts, deeper features that power users can operate efficiently to produce documents that go visually well beyond simple blocks of formatted text.
As it is with Practifi, which on the surface, to many, may look like a CRM, but actually has data management and workflow capabilities that go well beyond a digital Rolodex.
Meeting Workers Where They Are
PractifiU not only employs different media to teach users, but it also offers curated learning experiences to reach users with the right content at the right pace.
"We have curated learning paths and processes to cover more complex concepts that we've gone deep on, but we've also got individual modules, sort of like short-shift experiences, to help people understand key concepts," Wilcox said. "It's chunked out in logical buckets so they can attack courses at their own pace. Self-directed learning means they can apply the time when they want it."
At the end of Practifi's modules, there is an assessment to make sure that the user has picked up and retained the knowledge.
Practifi then offers users awards and badges as they work their way through PractifiU courses, with a hierarchy all the way up to being a Practifi Aficionado for those who have completed all of the relevant coursework.
Every user in a firm appears on a PractifiU leaderboard, showing which awards and badges they have earned and what amount of coursework they have completed.
"We're using this internally as well, and on the internal version the leaderboard is a very competitive place," said Wilcox. "We have people on our team who have completed the entirety of the coursework as it stands today. A little competition never hurt anybody."
"Practifi is also continuously updating PractifiU with new content as new topics arise and as it expands its own platform," said Wilcox. "Every two-to-four weeks, more courses are added."
"Implementation has gone very well, and we've seen a fantastic response from our users," she said. "We always want to make sure we're giving people the best possible learning opportunities. We take education and learning very seriously. Having all the users and people in a firm understand how the system works and why it is so powerful is critical to them getting the most out of Practifi, and the best way to do that is through learning."
---