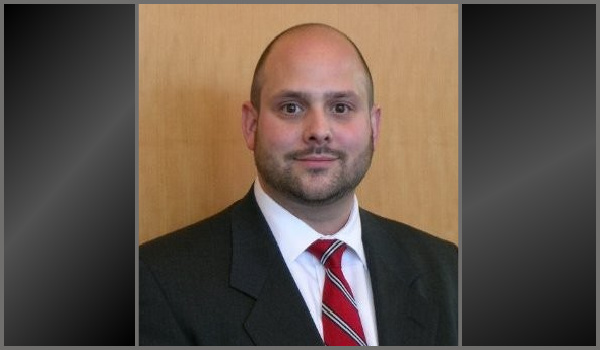 ---
For the Wealth Management industry, automation is not a question of 'if', but of 'when' and 'what': Specifically, what will firms automate, and when?
Sheer demographics make automation an important part of the future of financial advice, says Brian Bristow, Senior Vice President, Business Analysis, Wealth Management at JIFFY.ai, an autonomous enterprise platform working with leading firms in the Wealth Management industry.
"There are fewer and fewer financial advisors and firms, and those advisors and firms are taking on more and more clients," Bristow says. "The boomers are retiring, there's a massive transfer of wealth taking place, and there's also a trend in the industry where compressed margins are real: what you can charge today is not what you could charge yesterday. Investors desire a   fiduciary relationship. Additionally, they are seeking more services yet wish to receive more value at a lower price point, which inevitably means compression."
But there are certain processes and functions within the industry that Bristow believes are more primed for automation than others. These areas are perhaps best identified through a process of elimination.
According to him, financial advisors and their staff, given a choice, would want to focus on three areas or functions within their businesses for automation: servicing existing clients, prospecting for new clients, and growing the firm through hiring, recruiting and acquisition.
"Any function that doesn't involve taking care of clients, prospecting, onboarding and growing a firm is something you should reconsider—why should you spend much time on it?" says Bristow.
Here are a few key functions where intelligent automation could bring a significant change in terms of client experience and operational efficiency:
Client Discovery
Client discovery involves the gathering of client data, often during the initial "getting-to-know-you" conversations. Key information like name, phone numbers, email addresses, risk tolerance, time horizon and other metrics are recorded in a process that often takes place in an hour-long discussion.
"For many people, this creates stress on the level of going to see your primary care physician for a physical, because the financial advisor has to ask a lot of probing questions," says Bristow. "How much money do you have, how much have you saved, are you in debt—it's almost like asking someone how much do you drink, how much do you weigh, what's your blood pressure numbers…etc.
The whole time, the advisor takes notes, like a therapist, causing the client to worry and wonder about what is being written and how that information is being protected. Automating the data-gathering process solves many of these problems.
Bristow recommends using voice-recognition software or providing a data gathering portal  where a client inputs their data to before the meeting.
"This allows the advisor to focus on client needs in an engaging manner, versus being very busy typing away. It assures the client that you are paying attention," he says.
Account Opening
Errors are so common in the account opening process that automation should be a priority for advisors, says Bristow.
Account opening is a time-consuming, multi-step process, whether it is on paper or digital. If this process can be fully automated with no paperwork, a lot of time and grief can be spared.
"This requires integrations to the client data. Whether it is in the CRM system, manually entered, or the clients populated it themselves via a portal, the advisor should strive to make the fewest keystrokes possible; especially when a client has four or five accounts to open at the same time," Bristow says. "The system should be able to populate, produce and deliver the forms automatically without the advisor having to retype anything. With new account opening, the advisor should not have to print out all that paperwork—printing means that you will eventually have to upload, fax, or mail it somewhere, additional steps take an incredible amount of time."
Not only should automation be able to open the accounts for the clients, but it should also handle the process for funding the account with mobile check deposit and an automated transfer process.
Erroneous account applications should be flagged and corrected via an automated system as well, says Bristow.
"If there's a not-in-good-order (NIGO) situation, if any action is needed, there should be no need for someone to pull a document or bring a PDF into an email," Bristow says. "The communications for the necessary paperwork should all be automated for the advisor."
Money Management
The days of wealth managers also being asset managers are waning, though many holdouts remain. For most wealth management firms, asset management should be automated via technology or a third-party money manager.
"Unless you're an asset manager by identity, your focus will be on serving the clients, prospecting and growing your practice—not picking stocks, not doing market commentary, not trading," says Bristow. "All of that should be automated through a third-party money manager, through a system and portal where you have direct access and the capability to pull reports and have reports pushed to you, validation sent to you, and anything that needs your eyes pushed to you."
Advisors shouldn't have to manually pull, review and fiddle with reports, according to Bristow. Instead, reporting should be automated, and regularly scheduled and pushed to the advisor.
Communications and Marketing
Advisors aren't always marketers, and they are not always the best communicators within their business. When possible, communications should be automated—so pre-approved marketing materials are pushed out in bulk to clients. Bristow pointed out that there are many platforms that can automate digital marketing.
"A lot of times you can automate customer communications and marketing in your CRM. On a Friday afternoon, you can schedule a holiday message," Bristow says. "Then the next week, you can feature a new product. Similarly, you can automate the whole process of marketing and communications emails."
Change Management
Advisors changing firms is usually a big challenge, especially for broker-dealers.
"When you're doing your due diligence, make sure that the receiving firm has an automated process for you to move your book of business. Know how they transfer the data from the clients you currently have, and how they gather missing data," Bristow says.
Advisors changing firms should also be aware of how the receiving firm prepares account paperwork, position transfers, and how they handle communication and education on the new technology the practice will be moving to. When possible, look for firms with automated, on-demand systems in place to streamline the transition process, Bristow says.
Delivering a smooth experience to clients is of paramount importance, and that's where well-defined change management and highly efficient automated processes make a distinctive mark in this industry.
---