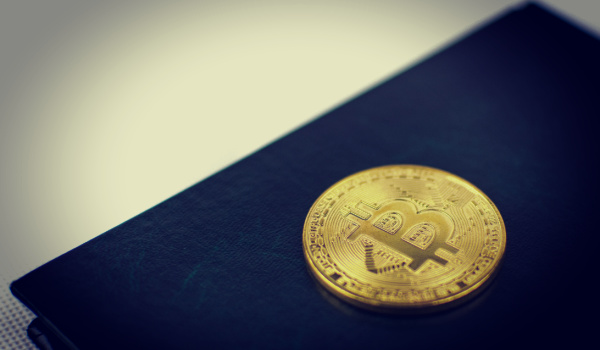 ---
EDITOR'S NOTE:  We're pleased to continue our new "The Decentralized Diaries" series – now on week 2 – covering the most important news in crypto and defi worldwide.  We love it and hope you will, too!  
---
By Christopher Hamman
Last week, several hacks sent the cryptocurrency space reeling. Cryptocurrency prices nosedived, and the American economy continued to heat up. 
It wasn't all bad news. Cryptocurrency adoption among tech heavyweights increased.
Here's a recap of last week's events:
---
Bitcoin Prices Slid Following Increased Inflation
Bitcoin faced severe selling pressure following reports of increased inflation in the United States economy. 
The token fell below the $19k mark but rebounded and remains at a $19,000 support level. 
The Bureau of Labor Statistics, the United States Department of Labor on Thursday, 13th of October, released the Consumer Price Index for Urban Consumers (CPI-U).
The rate rose 0.4% to 8.2% and remains at its highest since the 1980s. 
Other cryptocurrency tokens remained a mixed bag. DeFi tokens held steady and faced marginal losses.
Fed Governor Casts Doubts About a Government-Backed CBDC
A Governor of the Federal Reserve expressed his concerns about creating a Central bank Digital Currency (CBDC) in a speech at a symposium organized by the Harvard National Security Journal. 
Governor Christopher J. Waller said, " A U.S. CBDC is unlikely to dramatically reshape the liquidity or depth of U.S. capital markets. It is unlikely to affect the openness of the U.S. economy, reconfigure trust in U.S. institutions, or deepen America's commitment to the rule of law". 
This follows hesitance from the top guns at the Fed concerning CBDC projects. 
US Treasury Slams Bittrex with $53 Million in Fines
The United States Treasury Department of the Office of Foreign Assets Control (OFAC) and Financial Crimes Enforcement Network (FinCEN) announced two settlements of $24 Million and $29 Million by Bittrex, Inc., a top-tier cryptocurrency exchange. 
The settlements are the largest so far and occurred because of the exchange contravening the Banking Secrecy Act (BSA), anti-money laundering (AML), and suspicious activity report (SAR) reporting requirements. 
It comes after various enforcement activities and investigations into crypto activities by the Treasury. 
Google Partnered with Coinbase to Accept Crypto Payments for its Cloud Services
Google revealed a partnership with Coinbase to enable payments for its cloud services via a news release. The partnership will "better serve the growing Web3 ecosystem and its developers".
Web3 developers will pay for services using Coinbase Commerce and gain access to Google's BigQuery crypto public datasets.
The Alphabet-owned company had previously partnered with several crypto and blockchain-based organizations, including Ethereum and NEAR Protocol. 
Chainalysis Pronounced October 2022 as a Boom Month for Crypto Hackers 
Top blockchain analysis firm, Chainalysis stated in a post on its official Twitter handle that " October is now the biggest month in the biggest year ever for hacking activity, with more than half the month still to go". 
Several recent high-profile incidents have shaken the crypto community to its core, including the Binance $110 million blockchain bridge hack and another $100 million theft by attackers from the DeFi platform Mango. 
Betterment Launched Crypto Services 
After a successful series of beta tests and checks, automated adviser Betterment announced the launch of its "Crypto Investing by Betterment" product. 
The February 2022 acquisition of crypto start-up Makara's integration into the Betterment platform provided a foundation for product development.
"Crypto Investing by Betterment" currently has four portfolios with an average of 25 tokens under each:
"Sustainable" includes all energy-efficient blockchains, including Ethereum, Polkadot, Avalanche, and others,
"Metaverse" deals mainly with Web3 projects,
 "Universe" covers the crypto space from an end-to-end perspective. 
With over $30 Billion in assets under management and 700,000 plus customers, the robo-adviser recently forged a partnership with Winklevoss-backed cryptocurrency exchange Gemini as asset custodians.
Coinsquare Completes Regulatory Registration
The Investment Industry Regulatory Organization of Canada (IIROC) approved Coinsquare's membership. 
The cryptocurrency exchange becomes Canada's first purely digital asset organization to receive regulation and compliance. 
Besides increased investor protections, the registration also improves asset storage conditions, cost-effective pricing, and increased public trust. 
Kazakhstan to Introduce Legal Framework for Digital Assets 
Members of parliament have introduced a bill to regulate digital assets in Kazakhstan, Russian media reports show.
"Thus, a new financial institution is developing in the ecosystem being created – Kazakh crypto exchanges. Support for their activities will be carried out by introducing a mandatory requirement for miners to exchange up to 75% of their capital on domestic crypto exchanges starting from 2024," said Ekaterina Smyshlyaeva, a member of the Mazhilis Committee on Economic Reform and Regional Development. 
The Kazakh government had been worried about crypto-related activities (and prohibited them) but showed an interest in developing regulatory mechanisms. 
We will keep providing insights into events that shape the cryptospace every week.
Bookmark this column to stay up-to-date!
---
Christopher Hamman is a freelance content developer, crypto-enthusiast, and tech-savvy individual, with crypto-focused content published in prominent media outlets worldwide.
LINKEDIN PROFILE