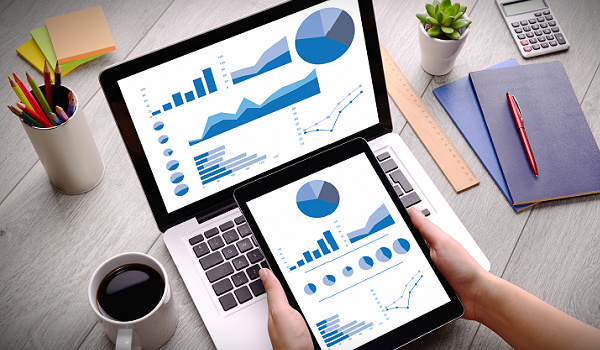 ---
By Chris Robbins

As we approach the holiday lull in news announcements, we had a busy week in advisor tech news.
Skience is launching a major integration with CapitalROCK's RightBRIDGE business intelligence engine that will help determine the best interest status of proposed rollovers, accounts and products. Elsewhere, Altruist launched UMA capabilities on its platform.
Two consumer-facing announcements from the financial industry close out the feature this week, one concerning FInancial Finesse's investment in Rayze, another announcing Wahed (the parent RIA of Wahed Invest) moving further into the ETF universe.
Without further ado, enjoy your advisor technology headlines.
---
Altruist



Altruist announced a new feature to portfolio management capabilities – unified managed accounts (UMA). With the introduction of UMA capabilities, advisors can now mix and match models to create core-satellite or best of breed portfolios. This new feature allows advisors to access third-party investment models from top asset managers through the Model Marketplace as well as include their own custom models as building blocks for client portfolios. This level of customization allows advisors to combine the expertise of top asset managers into individual portfolios to meet clients' investing goals.
Rayze



Financial Finesse Ventures announced Rayze as its first portfolio company. Founded by NFL player Carl Nassib, Rayze is transforming the charitable giving landscape by connecting nonprofits to the next generation of donors.
Unique in venture capital, Financial Finesse Ventures is fully funded by Financial Finesse, the country's leading independent provider of financial wellness coaching as an employer paid benefit. The venture arm was created to usher the FinTech industry into a new era that is 100 percent aligned with the best interests of consumers, led by trailblazers like Rayze.
FLX Networks

FLX Networks announced a capital raise of $10 million. The growth equity round, which values the company at approximately $50 million, was led by global investment manager Barings, with participation from industry leaders Allianz Life Ventures and Broadridge Financial Solutions (NYSE: BR).
The raise reflects cross-industry confidence in the platform and coincides with several milestones for FLX Networks. The Company, which will celebrate its third anniversary in December, achieved over $1 billion in investment product sales, saved member asset managers more than $10 million in discretionary costs, and surpassed 1,000 in overall industry membership. To continue momentum, the new capital will be allocated to technology builds and new personnel.
Savvy



Savvy announced that it has raised $11 million in Series A-1 funding led by The House Fund. Additional investors include Index Ventures and Thrive Capital, who also participated in its Seed round, as well as new investor Brewer Lane Ventures. The fresh capital demonstrates confidence in Savvy's business model by new and existing investors that include founders of Plaid, Instacart, Figma, Opendoor, Flexport and several other strategic partners.
This raise brings Savvy to $18M in new funding in less than a year, enabling the company to focus on developing modern software that promises to streamline and simplify marketing, compliance, and back-office operations for growth-minded financial advisors seeking to increase AUM. Savvy's founding class of five financial advisors bring direct experience managing client assets at BNY Mellon, Merrill Lynch, Morgan Stanley, as well as independent RIAs across the country. 
SEI
SEI announced enhanced unified managed household (UMH) capabilities within the SEI Wealth PlatformSM (SWP) through a strategic partnership with LifeYield, a leading API-based Software-as-a-Service provider. The new service provides wealth managers in the U.K. and private banks and trust companies in the U.S. with the ability to deploy a single investment model across multiple accounts within the same household, while benefiting from SWP's end-to-end, digital wealth management experience.
Skience
Skience announced its integration with CapitalROCK's RightBRIDGE Best Interest Validation System in addition to gaining several industry awards and wealth management clients during the third quarter. Skience's growth is largely attributed to its demonstrable commitment to helping wealth management firms optimize the way they do business and elevate the experiences they offer.
The integration with RightBRIDGE's business intelligence engine, which determines the best interest status of proposed rollovers, account types, and products, is another step Skience has taken toward allowing firms of all sizes to easily integrate Regulation Best Interest into their workflow process with a click of a button. RightBRIDGE utilizes a scoring engine and ReasonText™ that explains why a recommendation fits a client's needs and the licensing firm's best interest requirements. As a result of the integration, this data can be used to update Skience records and be leveraged by Skience's suitability checks as Skience's client and household data will be prefilled into RightBRIDGE.
Wahed
Wahed, a global Shariah-compliant fintech, has partnered with Leverage Shares, a European leader in structured Exchange Traded Products ("ETP")  teo  debut Leverage Shares'  first ETP today on the London Stock Exchange based upon a Wahed ETF.
The new ETP tracks the US-listed Wahed FTSE USA Shariah ETF (Ticker: HLAL), and will begin trading today on the London Stock Exchange. The product seeks to mimic the investment strategy of HLAL which aims for long-term capital appreciation by providing shariah-focused investors access to large and mid-cap US equities.
---