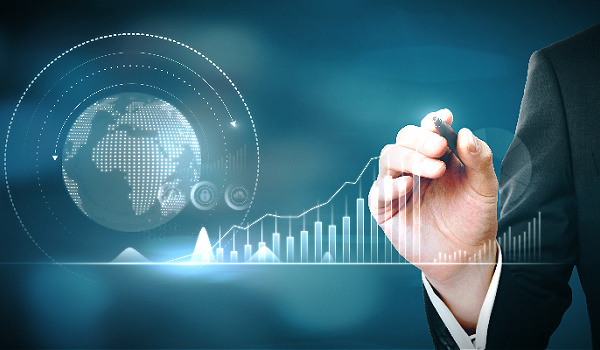 ---
By Chris Robbins

This week in digital wealth there were continued aftershocks from the sudden collapse of crypto exchange FTX.
In the crypto universe, lender BlockFI declared bankruptcy in New Jersey, while in investing, fintech and apps we have a series of announcements from the likes of PayZen and Trading Station. Note that because of the holiday week in the U.S., this week's feature has some extra international flavor, repping multiple companies from Europe, Asia and The Americas.
On that note, we have an announcement from insurtech CoverGo about its expansion into the Middle East, and in payments U.S.-Canadian firm Bold Commerce announced a new CEO.
Here's are your digital wealth headlines for this week.
---
Crypto, Blockchain and Digital Assets
BlockFi
BlockFi Inc. and eight of its affiliates ("BlockFi" or "the Company") commenced voluntary cases under Chapter 11 of the U.S. Bankruptcy Code in the United States Bankruptcy Court for the District of New Jersey ("the Court") to stabilize its business and provide the Company with the opportunity to consummate a comprehensive restructuring transaction that maximizes value for all clients and other stakeholders. As part of its restructuring efforts, the Company will focus on recovering all obligations owed to BlockFi by its counterparties, including FTX and associated corporate entities ("FTX"). Due to the recent collapse of FTX and its ensuing bankruptcy process, which remains ongoing, the Company expects that recoveries from FTX will be delayed.
Digifinance
Digifinance announced that Master Key 2.0 has been released to protect crypto assets and private keys. The advantage is that it allows protection of wallet and crypto assets by securing private key in random incidents. Moreover, 3FA of personal authentication info can only be the access to protect and retrieve the private keys. In particular, one can manage multiple wallets and private keys of various crypto assets at once. Only owners can utilize their personal information to manage the keys that allow them to access assets on the blockchain. All private keys protected by 3FA are algorithmically encrypted and kept segregated in secure storage in the Microsoft cloud. Restoration and Recovery follows the same procedure
Pundi X
Pundi X will give away free XPOS devices with its latest Web 3.0 upgrade to successfully-verified merchants during the Próspera Fintech Festival to be held from November 18 to 20 in Roatán, Honduras. XPOS, the world-first blockchain-based point of sale platform, notably allows brick-and-mortar retailers to begin accepting crypto payments with any blockchain wallets as well as just the easy swipe of a pre-paid crypto card. The overall goal of distributing these XPOS devices is to encourage widespread crypto adoption and give retailers a greater variety of payment options.
Bitget
Bitget announced a series of marketing campaigns with Lionel Messi, the Argentinian Football legend, with the launch of the brand film to celebrate the 2022 World Cup. With this USD 20 Million investment in campaigns and rewards, Bitget aims to benefit users with attractive rewards, help enhance market sentiment and reignite confidence in the crypto industry.
Fintech, Apps, Personal Finance and Investments
Acuity Trading
London-based Accuity Trading launched its latest product, AnalysisIQ, a key component of its revamped, popular Research Terminal to empower online brokers to harness the power of leading AI technology and professional trading experience. AnalysisIQ is designed with the trader at the heart of the concept, it helps to support the decision making process for traders by conducting a holistic deep analysis of the markets to deliver actionable trade ideas. 
TradeSmarter
TradeSmarter, provider of the white label trading platform solution WOW TRADER, announced the launch of its latest integration with TradingView. TradeSmarter keeps its company mantra "Simplified, yet advanced" by integrating this high performance and mobile friendly charting tool into the WOW TRADER white label trading platform. By integrating this outstanding charting tool, WOW Trader adds to its 11-year history of platform evolution and commitment to providing the most seamless trading experience for brokerages and financial services providers across the globe.
PayZen
PayZen raised a $220 million growth round to strengthen its leadership position as it pioneers the new category of Affordability Financing. The round is composed of $20 million in equity financing and a $200 million credit facility. The oversubscribed equity component was led by 7wireVentures, while Viola Credit provided a $200 million warehouse credit facility to support continued market expansion. This latest investment round reflects the significant and rapidly accelerating industry demand for PayZen's affordability financing platform since it was introduced last year.
Insurance, Insurtech, Proptech and Real Estate
CoverGo
CoverGo is expanding to the Middle East after a US$15 million Series A funding, with a Middle East insurance fund Noria Capital joining as one of the strategic investors. CoverGo has been adopted by a growing number of P&C, health and life insurance companies and emerging insurtech companies across the globe to build and launch all types of insurance products within days.
Landa
Landa announced that it has surpassed 200,000 registered users. The significant milestone is evidence of the growing enthusiasm for the benefits of fractional ownership for individual investors. As housing prices have become increasingly unaffordable for the average investor, Landa's fractional ownership model unlocks access to the largest asset class in the world. Through the easy-to-use and highly secure interface, investors can browse individual properties, purchase shares, and have a simple overview of their portfolios.
Funding, Capital and Plaudits
Motive Partners
Motive Partners announced that it has entered into an agreement to acquire embedded/capital GmbH ("embedded/capital"), a leading European venture capital platform focused on supporting the next wave of financial technology innovation, subject to customary closing conditions. The acquisition is expected to close in January 2023. Since inception, Motive identified a whitespace opportunity to build a leading, fully integrated stage-agnostic investment firm focused solely on financial technology. In December 2021, having formed a strategic relationship with Apollo Global Management, Motive Partners launched Motive Ventures. Led by Mariano Belinky, formerly CEO of Santander Asset Management and founder of Santander's venture capital business.
Banking, Payments and Infrastructure
Bold Commerce
Bold Commerce announced the appointment of Peter Karpas as Chief Executive Officer (CEO). Karpas joins Bold with over three decades of experience in ecommerce, payments and fintech, leading the growth strategy of new products and services at Companies including PayPal, Intuit and First Data (now Fiserv). As CEO, Karpas will lead the company's continued expansion into enterprise and mid-market, and scale adoption of its composable checkout solution. Karpas succeeds Co-Founder Yvan Boisjoli, who will focus full-time on guiding business development and strategic partnerships for the company.
Balance
Balance announced a $350 million credit facility from Viola Credit to continue enabling B2B commerce and ease working capital. This announcement comes on the heels of Balance's $56M in Series B financing round to help merchants and marketplaces scale ecommerce payments with instant financing and a B2B checkout.
---