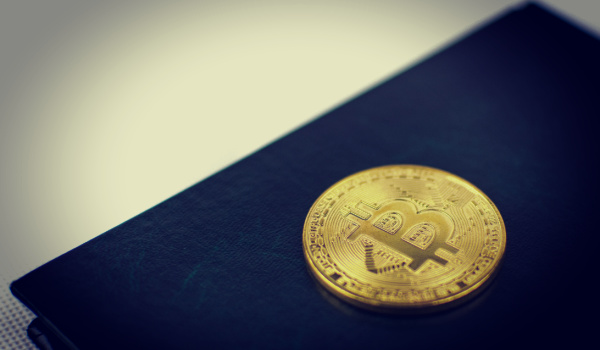 ---
By Christopher Hamman
Last week, FTX founder SBF was arrested by the authorities in the Bahamas. 
"FUD" continued to spread throughout the cryptospace, with Binance taking the lead and major accounting firms retiring relationships with top-tier clients in the space. 
MetaMask and Paypal also revealed a partnership that allows users to buy Ether within the PayPal ecosystem.
The US Senate is after crypto, or so it seems.
Here are some of the events that occurred during the week. 
---
Bitcoin prices Rose and then Fell to Their Usual Levels
Bullish hopes within the cryptocurrency space were stirred, with Bitcoin prices reaching a high of $18,235 and the Altcoins following in tow. 
Hopes got dashed as prices fell to $16,636 as the markets continued to spin. 
The DeFi space remained undefined. Token prices continued to go in different directions and a flurry. 
Crypto winter, it seems, is here. 
Sam Bankman-Fried Arrested, Denied Bail
In a twist of fate, FTX former CEO Sam Bankman-Fried got arrested by the Bahamian authorities.
The US authorities have filed criminal charges, and he was denied bail.
SBF will spend the holidays in jail.
Argo Blockchain Plc Announces Increased Mining Risk
Leading Bitcoin mining giant Argo Blockchain Plc has announced its risk of insolvency following the current price malaise in the cryptocurrency markets. 
Although the firm didn't declare bankruptcy, it noted in a blog post that "The Company is at risk of having insufficient cash to support ongoing business operations within the next month".
 "The Company is in advanced negotiations with a third party to sell certain assets and engage in an equipment financing transaction that the Company believes will strengthen its balance sheet and improve its liquidity." the company also noted. 
Senate Banking Chair Proposes Massive Crypto Ban
Sherrod Brown, the Chairman of the Senate Banking, Housing, and Urban Affairs Committee, suggested to mainstream media that federal regulatory authorities join forces to move against cryptocurrency and related industries.
This comes as anti-crypto sentiment grips Capitol hill following massive failures and regulatory gaps in the cryptocurrency industry.
Argentina Fan Token Falls 50% Over Soccer World Cup Victory
As the Federation of International Football (FIFA) soccer World Cup ended, the Argentinian Fan token ARG fell over 50% as the South American nation clinched the cup for the third time. 
Microsoft Covers Cloud services, Restricts Crypto Mining Activities
As part of a series of moves to protect its cloud customer segment, the software giant has banned cryptocurrency mining services on its cloud servers. 
The update was made known in its "Acceptable Use Policy".
Mazars Group Terminated Links with Crypto Firms 
International accounting and tax firm Mazars Group has relinquished ties to all cryptocurrency and related businesses that were hitherto a part of its clientele. 
The move comes immediately after the firm aligned itself with the "Proof-of-Reserves" movement that rolled through the cryptospace as part of a greater transparency initiative. 
Cryptocurrency clients include Binance, KuCoin, and Crypto.com. 
Changpeng CZ Zhao Dispelled "FUD" Rumors
Binance CEO Changpeng "CZ" Zhao faced his share of c critics following massive withdrawals from the cryptocurrency exchange.
In a Tweet, CZ allayed fears of another cryptocurrency exchange failure citing fresh inflows that replaced the exit of funds. 
 Binance US introduced its mobile app, which features zero payment fees. 
Grayscale Investments Plans 20% Refund to ETF Investors on Failure
According to media reports, Grayscale Investments will refund up to 20% of its Bitcoin Exchange Traded Fund (ETF) if moves for approval by the US SEC fail. 
This comes as the Bitcoin ETF is down by almost half its value. 
Coinbase Developed Recovery Tool For ERC-20 Tokens
Top cryptocurrency exchange Coinbase revealed a new tool that allows users to reclaim lost ERC-20 tokens. 
The asset recovery tool allows users to reassume ownership of over 3000 tokens that don't have support within the Coinbase ecosystem. 
Private keys are protected during the process, and users can send the assets to any Coinbase or self-custodial wallet. 
MetaMask Partnered with PayPal for Onramp Transactions
MetaMask waller creator ConsenSys partnered with PayPal to allow cryptocurrency wallet owners to buy and transfer Ethereum (ETH) within the digital payment giant's ecosystem. 
Select users within the US will be allowed to use the service on a beta scale with full functionalities available nationwide within weeks. 
PayPal users can log in, connect with their MetaMask wallet plugin and purchase the token. 
Tether Announced Plans to Reduce Loans to Zero
Tether Holdings Plc revealed that its loans on its reserves will be eliminated in the coming year. 
The stablecoin issuer said that its loans could be risky to the industry and that its reserves "are overcollateralized and covered by extremely liquid assets."
The announcement comes as "Fear, Uncertainty, and Doubt" (FUD) continues to rule the cryptocurrency markets. 
Talos Revealed that Crypto Winter is Yet to Set in
Digital asset technology provider Talos revealed findings from surveys that there is increasing demand from investors for US Financial Advisors (FAs).
According to the survey, 92% of High Networth investors requested access to digital asset opportunities.
Stick with us for more industry highlights as cryptocurrency adoption continues to grow!
---