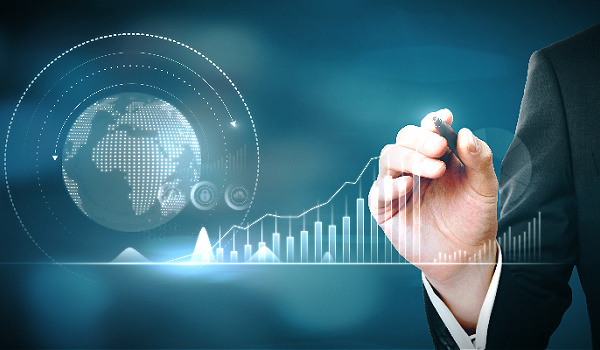 ---
By Chris Robbins

'Tis the season for tech news!
This week in digital wealth, we have a number of interesting developments.
Perhaps most importantly was the announcement on Monday that Binance.US would be the final resting place for Voyager Digital's assets. Binance, as a company, has been looking to pick up the pieces of several of 2022's massive failures in the digital assets space.
We also have fintech news from a pair of personal finance startups, and a smattering of headlines from the crypto, banking and investment spaces.
Let's get right to the headlines themselves.
---
Fintech, Personal Finance and Apps
Pocketnest
Financial wellness platform Pocketnest announced a $2.6M capital raise from a round led by Reseda Group. Marking nearly $5M raised to date, the funds will drive product development, sales and marketing initiatives, and support a 24-month runway.
Monefit
Monefit launched SmartSaver; an innovative new investment product designed to offer industry-leading interest rates to help people save money and generate extra income at this time of high inflation and living costs. Offering 7% annual interest and requiring no fees or lock-in periods for the withdrawal of funds, SmartSaver provides a hard-working option for anyone wanting to grow their savings or diversify their investment portfolio.
Banking, Payments and Infrastructure
Green Dot
Green Dot and Wealthfront have extended their partnership that provides seamless checking features and money movement for Wealthfront's award-winning Cash Account. Wealthfront began partnering with Green Dot in 2020 to offer Cash Account clients seamless access to checking features. Those features include the ability to receive direct deposits up to two days early, pay bills, send and deposit checks, and easily access cash at a nationwide network of ATMs through a debit card.
Kuona
Kuona, the intelligent SaaS platform that uses machine learning to automatically optimize product prices, promotions, and inventories for consumer packaged goods (CPGs) and retailers, announced it has raised a $6 million seed round led by COMETA, with participation from Seaya Cathay Latam and FEMSA Ventures. The new capital will be used to expand Kuona's presence and team in key geographies, including Latin America, Europe and the United States.
Plooto
Plooto announced today the closing of $20M USD ($27M CAD) in Series B funding. The all-equity round was led by Centana Growth Partners, a specialized growth equity firm that invests in the future of finance, with participation from existing investors FINTOP Capital and Luge Capital. The funding will be used to drive customer expansion, introduce new product lines, ramp up hiring and help Plooto customize its offering for more businesses, Accounting and Bookkeeping firms.
DataVisor
DataVisor announced that it has secured a $40 million strategic growth investment led by Brighton Park Capital ("Brighton Park"), an investment firm that specializes in collaborating with software, healthcare, and tech-enabled services businesses. All major existing investors, including NewView Capital and GSR Ventures, also participated. The new capital will accelerate DataVisor's global go-to-market strategy and drive further expansion at scale.
Crypto, Blockchain and Digital Assets
Alphaledger
Alphaledger recorded municipal bond originations on blockchain infrastructure in the United States, utilizing parallel recordkeeping. This milestone is the first step towards a fully on-chain life for municipal bonds, without needing the PDFs, faxes, and intermediaries required today. While Alphaledger is focused on origination, this first step sets in motion future smart contract capabilities, including on-chain clearing and custody. Alphaledger has recorded municipal security originations on blockchain; as parallel recordkeeping; recorded a secondary market municipal loan sale using blockchain technology; and recorded municipal loans on blockchain at origination.
Voyager Digital
Voyager announced on Monday that its operating company Voyager Digital LLC selected U.S. exchange BAM Trading Services Inc. (doing business as "Binance.US") as the highest and best bid for its assets after a review of strategic options with the core objective of maximizing the value returned to customers and other creditors on an expedited timeframe. Binance.US is headquartered in Palo Alto, CA, and is incorporated in Delaware. It is an independent legal entity and has a licensing agreement with Binance.com.  Voyager was previously under contract to be acquired by FTX, before that firm's current legal and economic woes surfaced.
EY
EY announced an alliance between TaxBit, an industry-leading tax and accounting technology provider for cryptocurrency and other digital assets (e.g., non-fungible tokens (NFTs)), and Ernst & Young LLP (EY US) to help organizations meet tax reporting requirements for digital assets. Regulators are starting to demand more formal reporting practices as companies are getting further involved in digital asset transactions. The EY–TaxBit Alliance provides organizations with a suite of solutions, along with services from EY US tailored to the digital asset ecosystem. This is intended to seamlessly help address tax reporting requirements (e.g., Internal Revenue Service (IRS) tax filings), meet regulatory deadlines and implement cryptocurrency and tax accounting software faster with less strain on business, technology and operations resources.
Real Estate, Insurance and Investing
Morgan Stanley
E*Trade from Morgan Stanley announced it will eliminate all trade commissions and early redemption fees for mutual fund online trades on its platform. The announcement adds to the offerings and advances made amid E*TRADE's integration into the Morgan Stanley Wealth Management ecosystem. Recent updates include access to Morgan Stanley global research including quarterly mutual fund commentary for all clients at no cost, greater access to initial public offerings, and improvements to E*TRADE's robo-advice offering Core Portfolios leveraging the intellectual capital and market analysis of Morgan Stanley's Global Investment Office.
NEXT Insurance
NEXT announced its renewed commitment to small business restaurant owners with the expansion of Employment Practices Liability Insurance (EPLI), which is now available with general liability in 28 states plus Washington, DC. Continuing with its mission to help entrepreneurs thrive by innovating and enhancing its product offerings, NEXT's EPLI coverage provides additional protection for business owners against lawsuits involving discrimination, sexual harassment, wrongful termination and more
SMA Technologies
SMA Technologies announced the appointment of Ryan Dimick, a 10-year SMA executive and former financial services IT expert, to Chief Technology Officer. In his new role, Dimick will lead SMA's technical team, oversee the development of new products and features, and ensure the technology infrastructure is reliable and scalable as SMA continues to innovate and grow in the financial services space.
Linqto
Linqto announced it is scaling its growth by embarking on a series of social media-based influencer video campaigns. The initiative highlights Linqto's latest expansion efforts, bringing awareness to direct private company investments. The partnerships, targeted at growing audiences looking for accessible digital investment products, will support brand awareness in the U.S. market
Equitybee
Equitybee announced the appointment of Susan Woodard as chief compliance officer (CCO) and CEO of Equitybee Securities, LLC. Woodard joins the company executive team and will be responsible for ensuring best practices on behalf of Equitybee and its diverse investor base, and engage with regulators to adapt policies for the evolving private market. Woodard has more than 20 years of experience building compliance operations for global businesses.
---