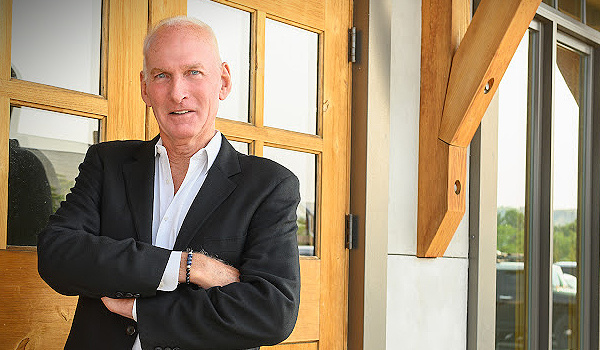 Common Sense for Uncommon Markets
By Bill Taylor, Contributor/CIO-Entoro Investments
---
The opinions expressed below are my own & do not necessarily represent those of Entoro Investments or any of its affiliates


Bullish for week of 1/3/23
BTC | ETH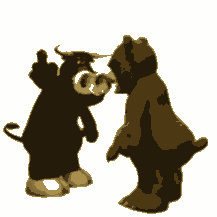 Neutral for week of 1/3/23
 GOLD


Bearish for week of 1/3/23
S&P 500

1/3/23 Closing Prices:
BITCOIN:  $16,647.69 (-$70.96) | (-.009% change Tue-Tue)
ETH:  $1,209.42 (-$8.12)  (0% change Tue-Tue)
Gold:  $1,823 (+$14.00) | (+1.4% change Tue-Tue)
S&P 500:  3,824.14 (-15.36) | (0% change Tue-Tue)
---
Well, it actually happened. The new year (2023) arrived. Bye bye 2022. Whew!! The bear markets are over, right? Uh, no. Like the saying goes, they don't ring a bell at the top of a market……….and they don't ring a bell at the bottom either. Those bells you may have heard at midnight on New Years Eve were NOT signaling the end of the bear market.
The first half of this new year is going to be rough. Really rough. There WILL be a recession. There WILL be layoffs. There WILL still be inflation. There WILL still be hikes in interest rates. There WILL be more investor disappointment. Quick take? Crypto (BTC/ETH) go nowhere for a while, equities go much MUCH lower, real estate drops BUT GOLD rallies.  We will see.
To be sure, there are some "wild cards" out there. New Covid lock-downs? A wider global war (Russia/Ukraine….China/Taiwan….North/South Korea)? Alien invasion? It's always something.
BITCOIN and ETH sure look like the end is here. The downside end, not THE end. All the bad news is out and there has been plenty. NOBODY is looking at BTC/ETH or crypto anymore. That's usually a bottom. But, it might be mid-2023 till a new bull market begins. No rush to buy.
GOLD. Since crypto is in limbo it makes sense that all those BTC/ETH investors turn to GOLD driving the price up into bubble land. Could be a few moths of GOLD buying.
S&P 500 (equities). The bottom is not anywhere near. It's a bear market and people are NOT prepared for a continued selloff. Its gonna get rough.
---
LIKE THE DISCLAIMERS SAY, "THE PAST IS NOT INDICATIVE OF FUTURE RESULTS." THAT IS CERTAINLY TRUE IN A BEAR MARKET. MARKETS CAN, AND DO, GO DOWN LONGER THEN PEOPLE BELIEVE.

---
NEW TARGETS:
BITCOIN 2023…….??????????
ETH 2023…………?????????
GOLD 2023……….??????????

S&P 500 2023……..DOWN…….DOWN……DOWN……...LOOKING AT 3,250
Current trading positions: 
No Position BITCOIN
No Position ETH
NEUTRAL GOLD
SHORT S&P 500
---
We compare the price of Bitcoin, Ethereum, Gold & the S&P 500. We use the CME Bitcoin Indexes (BRR & BRTI) and the CME Ethereum Indexes (ETH_RR_USD) & (ETH_RTI_USD) for reference as well as the London Bullion Market afternoon price settlement on the digital assets & gold.
---
Bill Taylor is CEO of Digital Wealth News and an advisor to Entoro Investments. He is widely published & quoted in financial media and an international expert on markets and BTC, ETH, Gold & SP500.
His opinions are solely his own and for informative purposes only.