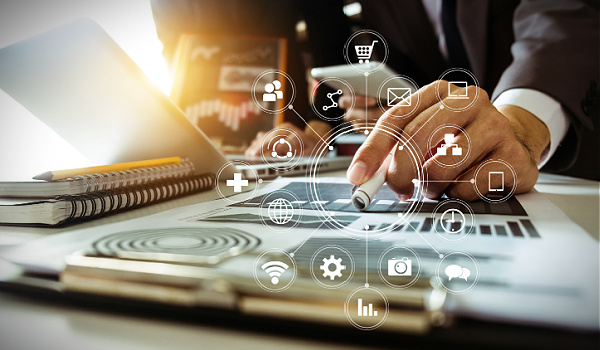 ---
If you want a $1 billion RIA, you not only have to make the right choices, but you also have to make them early.
Especially when it comes to technology, said Sean Hollingshead, vice president, regional sales at Orion Advisor Solutions.
"A critical piece of growing to the $1 billion mark is being able to choose the right technology partner and the right technology stack," said Hollingshead on Reach $1 Billion by Choosing the Right Tech, an Orion Advisor Solutions webinar.
Technology has evolved in tandem with the RIA space, said Hollingshead. Ten years ago, technology was acquired by firms in an a la carte manner, with the firms looking for specific solutions to specific problems.
That led to technology stacks that were kind of "smashed together," said Hollingshead, leading to the next phase of RIA tech evolution, where basic integrations were created to allow some efficiencies for advisors—but the integrations were relatively light and usually did not allow the bidirectional flow of data.
In recent years, advisor technology has settled upon a wheel-and-spoke model where firms buy a core piece of technology to serve as the hub of their technology stack, and then seek third-party integration partners to solve specific solutions.
That model has led to an improved client experience and has enabled more advisors to provide holistic services to their clients, said Hollingshead.
Small firms with billion-dollar aspirations might find the idea of integrating checking accounts, credit cards and mortgages into their client experience daunting as they're trying to build a business, but Hollingshead stressed the need to think big early.
"You should be thinking well out into the future: where do we create an experience where technology does not hinder us, but allows us to scale and grow, and part of that is finding the right technology in terms of a technology stack that you can't outpace," he said.
But how can firms find the right technology partner to grow with? Hollingshead had three recommendations.
Talk to Your Relationships in the Industry
Start with your custodian.
"You're using custodians today, from a firm's perspective," said Hollingshead. "Those custodians are very in-tune with the technology that exists in the space."
Mold Technology to You
In the past, firms were stuck with technology that they had to adjust to, but now advisors have more selection. Also, in some cases, today's technology is flexible enough to accommodate your processes as they are, said Hollingshead.
Get To the Cloud
"You should be able to access client data from anywhere in the world," said Hollingshead, who said that advisors should avoid outright any technology tool that requires an install and for users to maintain their own data.
One Firm's Keys to Growth
The importance of thinking early was also emphasized by Ryon Beyer, co-founder and managing principal at Hemington Wealth Management, an RIA that earlier this year crossed the $1 billion mark, who shared several tips to help RIAs reach and exceed $1 billion in AUM.
People
"It's all about your people," said Beyer. "It's all about the team you assemble, because you can't do this work by yourself, you have to have the right people in your organization."
Culture
To grow an RIA, founders must establish a culture of growth, said Beyer.
"Most people hear growth, and they want to know what the secret is to growing your assets under management or growing your client base, but when I say a culture of growth, we mean that growth is always on the table and always has to be an objective," he said. "If you aren't growing, you aren't going to be able to attract people and you're not able to grow people within your organization, you're not going to get people. Growth must be on the table."
Review, Reflect and Adapt
When a business finishes a process or makes a transition or change, there should be a process to review what happened and what could have been done better, said Beyer.
"Ask the people on your team how could we have done this differently so we can be better next time, and then document it, try it and learn from your mistakes," he said. "Constantly be evolving and improving."
---