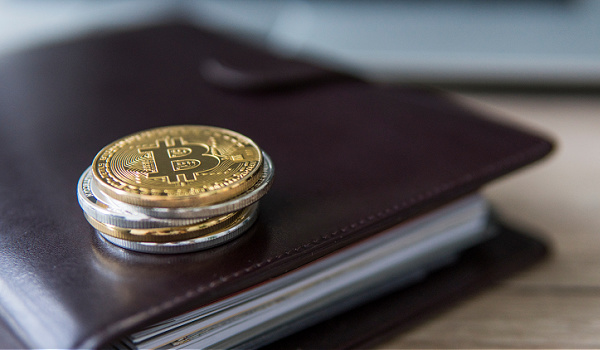 ---
By Christopher Hamman
As we enter the new month, many things are looking up for the crypto space. 
That is despite Gary Gensler's personal (and petty) "beef" with everything decentralized. 
The regulator has become his "voodoo doll" in his anti-crypto fight. 
That said, Binance.US walked away from its Voyager deal. 
One of New York's finest investment banking analysts thinks the worst crypto winter is over, and Jack Dorsey's Block made its foray into the crypto mining industry with a massive purchase of ASIC chips. 
Plus, AVAX is looking bullish with a May 28th unlocking event!
These are your decentralized diaries!
---
Bitcoin Tested Selling Support at $27k, Prices Remain at $28k 
After reaching a $29k high, Bitcoin prices fell to $27,219.1 and rebounded again to $29,847.12. Prices are at $28,199.76 as of 1/5/23 
Avalanche seems set to go through the roof with an unlocking event of 9,541,800 AVAX tokens, worth over $168 million, coming later in the month. 
AVAX tokens are at $16.79, Ethereum (ETH) at $1,833.03, Solana (SOL) at $21.78, and Polkadot at $5.71. 
The SEC Chief Released Another Anti-Crypto Video
Gary Gensler released another video warning people about crypto businesses as part of his "Office Hours" series. 
"The lack of compliance by these crypto platforms means that you don't have basic investor protections," Gensler said. "These are things like rulebooks and surveillance to prevent fraud and manipulation. Or appropriate custody and segregation of customer assets, so they don't get misused or abused or simply become the property of the platform, especially if it goes into bankruptcy." He continued.
The IRS Plans to Send Four Crypto Crime Agents Overseas
Media reports emerged that the Internal Revenue Service (IRS) plans to send four crypto crime specialists to Singapore, Germany, Colombia, and Australia as part of a program to help the countries target crypto-based criminal activities, including money laundering, tax crimes, and fraud. 
The pilot program will take off in June and end in September 2023.
In related news, cryptocurrency exchange Kraken requested that a San Francisco Federal Court refuse a February IRS request for user information for those who executed a minimum of $20,000 between 2016 and 2020, citing Coinbase's 2017 case against the regulator. 
U.S. District Judge Jacqueline Scott Corley backed the tax authority and determined that the request was valid per tax evasion activities for profits made from crypto trading. 
Binance.US Abandoned Voyager Acquisition Deal
Voyager Digital's lawyers were left in limbo after Binance.US declined to move forward with the acquisition plans of the troubled crypto lender. 
Binance walked away from the deal citing regulatory issues. 
In related news, Commissioner Kristin N. Johnson of the Commodity Futures Trading Commission (CFTC), said in an interview that " As of the moment, we can conclude that there is not an immediate path forward." in its case against Binance, its CEO Changpeng "CZ" Zhao and others. 
Solana's Phantom Wallet Enabled Ethereum and Polygon Access
Solana's top self-custody wallet Phantom revealed that Ethereum (ETH) and Polygon (MATIC) access is now available to users. 
Media reports also indicated that the MetaMask competitor will enable mobile access on iOS and Android devices soon.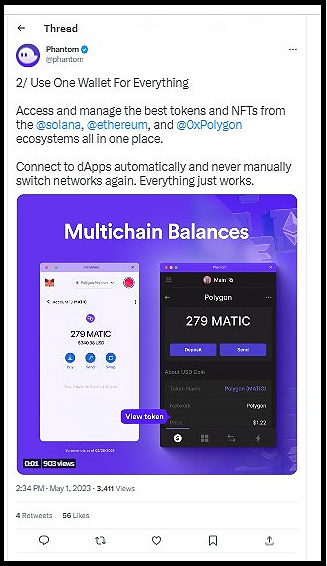 H.C. Wainwright Analyst: Crypto Winter is Over 
According to Mike Colonnese, CFA, an analyst at New York investment giant H.C. Wainwright, things are looking quite bright for the crypto space. 
In a note to investors, Mike wrote, "Crypto winter is over, and spring has sprung". 
He showed a 45% year-to-date (YTD) rally in crypto asset prices and a 67% Bitcoin rally, among other metrics, as the basis for his determination.
Jack Dorsey's Block Bought Bitcoin Mining Chips from Intel
In a show of support for the crypto mining community, Block, a pro-crypto payments company, indicated it bought a huge portion of Intel's application-specific integrated circuits (ASIC).
Previously, the chipmaker said it was shutting down production as part of cost-cutting measures. 
Rep. Patrick McHenry Provided Two-Month Timeline for Crypto Bill 
The Chairman of the House Financial Services Committee Rep. Patrick McHenry (R-NC 10th District) stated publicly at a recent "Consensus" event that his Committee and their counterparts in the House Agriculture Committee will complete draft crypto legislation in the "next two months". 
McHenry also indicated that getting the legislation signed into law would be difficult and cited the novel nature of the digital asset space. 
In related news, media reports show that Sen. Elizabeth Warren (D-Mass) and Roger Marshall (R-Kan.) delayed reintroducing their crypto anti-money laundering bill because of an alleged lack of support from colleagues. 
Stablecoin Exchange Liquidity Dropped as BUSD Usage Continued its Downward Decline
Tether's USDT continued to maintain and increase its dominance in the crypto space, but deposits on a seven-day average dropped to 579,536, a three-month low. 
In similar news, following the SEC's actions against Binance and the Paxos Trust Company, receiving addresses for the BUSD stablecoin dropped to a 478 all-time low from a high of 3,000 in February. 
The 14-month low could slide further as uncertainty surrounds the stablecoin's fate.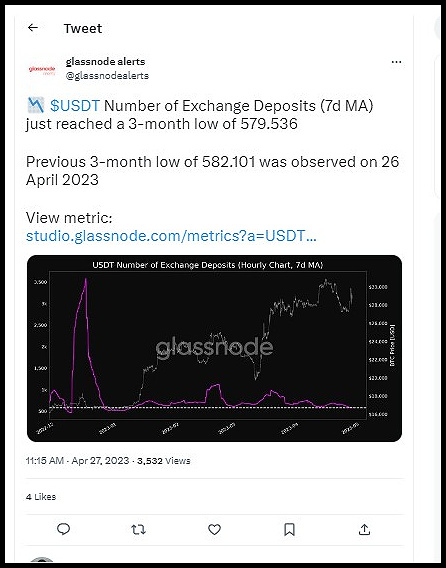 MyElisting Launched Crypto-Enabled Real Estate Purchase Program
The real estate listing marketplace myelisting.com caught everyone in the crypto space by surprise with the launch of its "ASAP (Accelerated Sale And Purchase)" program.
Powered by Coinbase Commerce and developed in partnership with Millennial Title and Championship Title for documentary services.
ASAP allows users to select and pay for properties in crypto. 
Deals can be closed within one business day. 
---