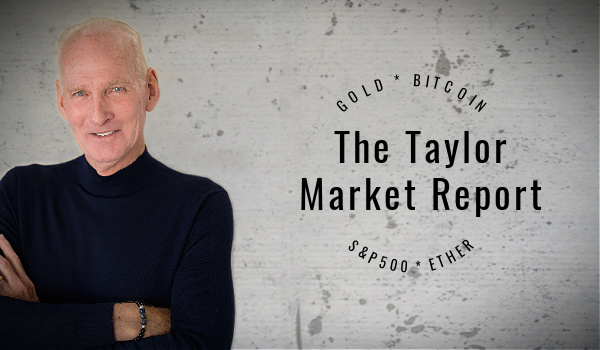 ---
Common Sense for Uncommon Markets
By Bill Taylor, Contributor/CIO-Entoro Investments
---
The opinions expressed below are my own & do not represent those of Entoro Investments, Digital Wealth News or any affiliates.  Any financial advice included in the column is for entertainment purposes only.



Bullish for week of 5/16/23
BTC | ETH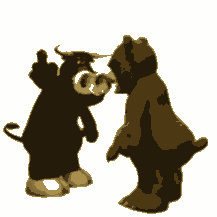 Neutral for week of 5/16/23
GOLD


Bearish for week of 5/16/23
S&P 500  

5/16/23 Closing Prices:
BTC: $26,977.04 (-$435.06) | (-2% change Tue-Tue)
ETH: $1,814.94 (-$14,44) | (-1.5% change Tue-Tue)
Gold: $1,973 (-$25.00) | (-2.2% change Tue-Tue)
S&P 500: 4,109.90 (-26.38) | (-.002% change Tue-Tue)
---
Summer already? For those who "sold in May and went away," summer is in full swing. For everyone else, its waiting for the debt ceiling talks. Or, waiting for inflation numbers. Or, waiting for employment numbers. Or. etc. etc. etc.  Get the picture? Waiting is a great way of saying nothing is going on in the financial markets.
Oh, the debt ceiling talks? It's like going to Vegas and playing roulette. Black or red, odd or even. U.S defaults…..markets sell off. Debt ceiling agreement…..markets rally. BUT, they then come back to where they began and……you guessed it…..waiting for whatever is next.
Nothing is happening. Markets are just chopping around on whatever whim might surface. Your are not alone (you have never been alone……"Ancient Aliens" TV show). Not much to say.
BITCOIN and ETH……..stay long, add on weakness. When (not if) the next move comes, it will be straight up. Can I dare say new all time highs? Yes I can, new all time highs.
GOLD………why? Why, why why? All it does is suck people in. It's a hold at best. Neutral is being kind.
S&P 500………….when the bottom falls out, will you be ready…..or panicking. Enough said. The index can tread water only so long.                                                                                   
---
HOW TO MAKE 5% INFLATION LOOK GREAT??  START COMING DOWN FROM 9%.  NOT TIME TO PARTY.
GET READY.  THE NEXT DISASTER (OTHER THAN BANKS) WILL BE REAL ESTATE. BOTH COMMERCIAL AND RESIDENTIAL. YES, IT CAN HAPPEN IN YOUR NEIGHBORHOOD.
---
NEW TARGETS:
BITCOIN 2023…….UP……new all time highs

ETH 2023…………UP……..new all time highs

GOLD 2023……….??????????

S&P 500 2023……..DOWN…….DOWN……DOWN……...LOOKING AT 3,250
Current trading positions: 
SLIGHTLY LONG BITCOIN
SLIGHTLY LONG ETH
NEUTRAL GOLD
SHORT S&P 500
---
We compare the price of Bitcoin, Ethereum, Gold & the S&P 500. We use the CME Bitcoin Indexes (BRR & BRTI) and the CME Ethereum Indexes (ETH_RR_USD) & (ETH_RTI_USD) for reference as well as the London Bullion Market afternoon price settlement on the digital assets & gold.
---
Bill Taylor is CEO of Digital Wealth News and an advisor to Entoro Investments. He is widely published & quoted in financial media and an international expert on markets and BTC, ETH, Gold & SP500.
His opinions are solely his own and for informative purposes only.