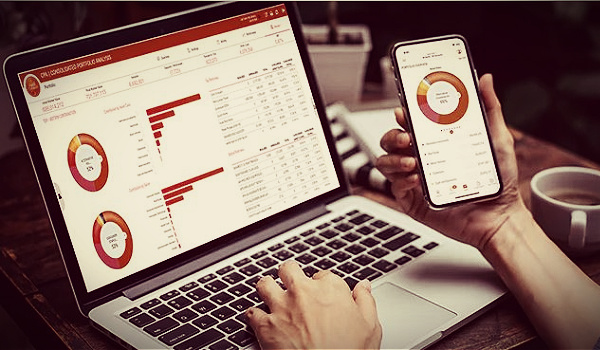 Are the summer doldrums finally here?
Just like the weather in some parts of the world, news in the financial and technology sectors often eases during the summer. The months of June, July and August see fewer industry conferences. Many workers in both industries take their vacations during these months.
The often-brisk pace of advisor tech news sometimes slows to a crawl in the summer.
This week, however, we have a new partnership between advisor engagement tech Elements and a network for African American financial advisors, an AI chatbot for Morningstar users and the announcement of Ned Dane as the new chief growth officer for AdvisorEngine.
News from tech consultancy F2 Strategy should not be lost in the shuffle: the firm announced during the week both that it had received an infusion of capital funding, and that it had made its first ever strategic acquisition. As advisors become ever-more entwined in the world of fintech and wealth tech, they're going to look to firms like F2 to help them keep up and make sense of the accelerating pace of technological change.
Without further ado, let's get to the advisor tech headlines.
---
AdvisorEngine
AdvisorEngine announced that Ned Dane is joining the firm as its Chief Growth Officer, overseeing relationship management and sales. In this role, Dane is charged with helping AdvisorEngine clients use data and technology to grow their revenue, achieve deeper operational efficiency and deliver elevated client service. Over the last 30 years, Dane has built businesses, led high-performing teams, and developed innovative solutions to meet the needs of high-net-worth investors. He is an accomplished public speaker and industry expert on generational insights and AI within financial services.    
Elements
Elements announced a new partnership with the ONYX Advisor Network, a comprehensive entrepreneurial support platform for financial advisors. This collaboration aims to make it easier for ONYX advisors to grow their business by enhancing access to innovative prospecting tools that help turn leads into meetings and meetings into new clients. ONYX, co-founded by Dasarte Yarnway and Emlen Miles-Mattingly, is dedicated to bridging the wealth gap in the United States by providing advisors with technology tools, custodial access, investment management resources, an inclusive community, and coaching support. This comprehensive support is crucial for advisors to start, scale, and sustain their practices. Elements' offering seamlessly aligns with ONYX's mission by distilling a prospect's financial journey into simple, comparable ratios, instantaneously showcasing the value of an advisor's guidance. This powerful tool aids advisors in growing their practices, effectively addressing wealth disparities, and streamlining the process of acquiring new clients.
F2 Strategy
F2 Strategy announced the acquisition of consulting and services provider Oakbrook Solutions ("Oakbrook") as well as a majority investment from private equity firm Renovus Capital. The deal marks a significant milestone for F2 Strategy and sets the stage for accelerated growth and expanded service offerings. Doug Fritz, CEO and co-founder of F2 Strategy, will lead the unified teams under the F2 brand, leveraging his successful track record in the wealthtech sector. F2 Strategy takes pride in nurturing personal relationships with its clients, blending high touch with high tech. This principle remains steadfast, and with the inclusion of Oakbrook's extensive expertise, F2 Strategy will further enhance its clients' access to tech strategy leadership, subject matter experts, cutting-edge research, and an extensive professional network both domestically and internationally. It will also continue to build on the strength of its Outsourced CTO (OCTO)™ offering, a fully customizable technology solution designed to support high-growth organizations in their pursuit of innovation.
iCapital
iCapital announced the launch of iCapital Marketplace, the groundbreaking platform connecting financial advisors with alternative investment opportunities offered by the world's leading investment providers and asset managers. Powered by its proprietary and patented technology, iCapital Marketplace delivers an all-digital investment experience that bridges the structural divide that has historically separated asset managers, advisors, and clients from alternative investments.
Morningstar
Morningstar launched a beta version of its generative artificial intelligence chatbot named "Mo" across Morningstar Investor, Research Portal, Direct, and Advisor Workstation platforms. Powered by the Morningstar Intelligence Engine, a platform that pairs Morningstar's extensive investment research library with Microsoft's Azure OpenAI Service, Mo is designed to surface and summarize Morningstar's independent insights in a conversational format for investors and investment professionals. With the power of large language models and other AI tools, navigating large volumes of information can be made dramatically easier. Instead of working with keyword searches and pages of results, Morningstar customers can now ask questions directly to Mo and receive back a concise response within a matter of seconds. Mo does not provide investment advice. Mo is the first of several applications planned to be built on the Morningstar Intelligence Engine platform, which draws from Morningstar's breadth of equity and managed investment research, editorial, and ratings. This extensive content library enables Mo to construct relevant responses by concisely summarizing information on a multitude of investment-related topics.
OneVest
OneVest announced CAD$17M in Series A funding as it aims to dramatically improve the wealth management experience for both financial institutions and their customers. The round, which is led by OMERS Ventures with participation from existing investors Luge Capital, Panache Ventures, AAF Management, FJ Labs, and new investors Fin Capital, Pivot Investment Partners and Deloitte Ventures will be used to, among other things, accelerate the company's growth, expand into the US market and for other general corporate purposes. The news comes as margins at financial institutions are being increasingly squeezed, a broad shift in consumer and employee expectations, and increased administrative burdens that often cannot be automated due to legacy technology constraints. Founded in 2021 by Amar Ahluwalia, Jakob Pizzera and Nathan Di Lucca, OneVest's platform offers a modular and adaptable infrastructure solution. With the expansion of the Wealth-as-a-Service platform, financial institutions can seamlessly integrate and configure various components of a wealth management offering for their customers, based on their specific needs and requirements. It also allows enterprises to automate and streamline administrative and middle office functions, which currently rely heavily on manual processes.
---