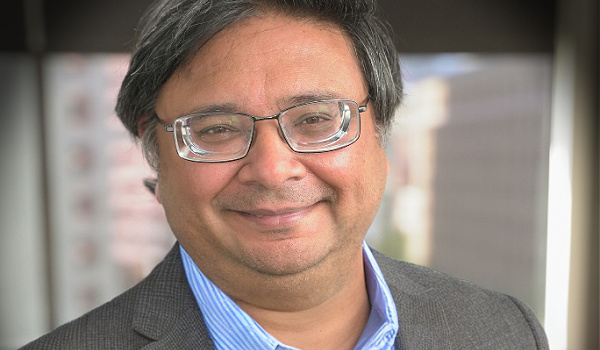 ---
Smarsh, the Portland, Oregon-based digital communications compliance and intelligence firm, appointed Vinay Mehta as Chief Technology Officer, this week. He will lead the global Smarsh engineering organization, overseeing product development, engineering, architecture and hosting efforts.
This appointment comes as the firm has expanded its effort to target Registered Investment Advisory (RIA) Firms and Broker-Dealers. Earlier this year, the company hired Sheldon Cummings to lead those portions of its business.
Smarsh manages billions of messages every month across email, social media, text and instant messaging and collaboration, web and voice channels. The company has over 6,500 customers worldwide and "unrivaled expertise in serving other global financial institutions and US-based wealth management firms across both the broker-dealer and RIA segments," it said in its release.
Smarsh CEO Kim Crawford Goodman welcomed Mehta noted that  "he has a proven track record as a collaborator, leader and coach in the financial and technology fields globally."
"Our customers' communications data is one of their most valuable assets," she added. "It needs to be protected and leveraged to solve complex compliance problems, both today and in the future. Vinay is the right person to align our engineering efforts to solve the challenges facing our diverse customer base, which range from single-office broker-dealers to investment advisories to the world's largest banks."
For the past eight years, Mehta served as Chief Technology and Information Officer at cxLoyalty, a B2B provider of technology services for travel, rewards, incentives and merchandise programs, where he drove globalization of the technology workforce, movement to cloud infrastructure, and lowered overall IT operating costs.
He also held executive management positions with Paycor, a human capital management platform and at Convergys (now part of Concentrix), a global customer-engagement business.
"I…am eager to serve as the bridge by which our engineers enable the business to achieve its strategic goal of maximizing value to customers," Mehta said. "Wealth management and financial services is an exciting space with unique challenges due to the rapid pace of change in technology and regulations. Smarsh is committed to developing leading-edge solutions that meet those challenges."
---