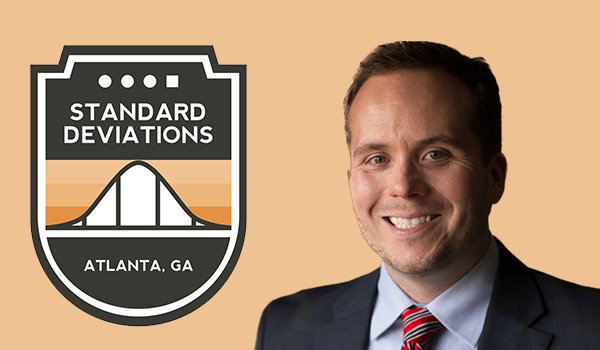 ---
This week on Standard Deviations with Dr. Daniel Crosby, Dr. Crosby speaks with Rusty Vanneman.
Rusty Vanneman serves as the Chief Investment Strategist for Orion Advisor Solutions. An industry veteran with more than 30 years of investment experience, Rusty creates relevant market-and platform-related content that supports deeper, more engaging conversations with advisors and investors, educating key internal and external audiences on Orion Portfolio Solutions' strategies and resources to help deliver favorable investor outcomes, and helps identify new investment offerings to meet growing marketplace demand. Rusty is a host of Orion's The Weighing Machine podcast and authored the book "Higher Calling: A Guide to Helping Investors Achieve Their Goals. Prior to Orion's acquisition of Brinker Capital in 2020, Rusty was the Chief Investment Officer for Orion Advisor Solutions and prior to that was the President and Chief Investment Officer of CLS Investments.
Tune in to hear:
– What is the philosophy of investing Rusty grounds himself in and how does it keep his head on straight when he makes investment decisions?
– For someone who is in a position to make material decisions about others' money – what responsibility do they have to "do the work" around understanding their own values, biases and behavior?
– What steps does Orion, as an institution take, to try to avoid falling prey to behavioral missteps?
– How do you make the distinction between being flighty about your investment philosophy and having the maturity to change your mind when the facts change?
– How does Rusty think about maximizing anxiety-adjusted returns and creating human first, bespoke portfolios?
– If Daniel was getting paid to consult a mutual fund PM what would his one key takeaway be?
– Does Daniel have any good tips for investment committee members?
Compliance Code: 0737-OAS-3/13/2023
---
ABOUT STANDARD DEVIATIONS PODCAST:
Educated at Brigham Young and Emory Universities, Dr. Daniel Crosby, the personality behind STANDARD DEVIATIONS podcast, is a psychologist and behavioral finance expert who helps organizations understand the intersection of mind and markets.
Dr. Crosby's first book, Personal Benchmark: Integrating Behavioral Finance and Investment Management, was a New York Times bestseller. His second book, The Laws of Wealth, was named the best investment book of 2017 by the Axiom Business Book Awards and has been translated into Japanese, Chinese, Vietnamese and German. His latest work, The Behavioral Investor, is an in-depth look at how sociology, psychology and neurology all impact investment decision-making.