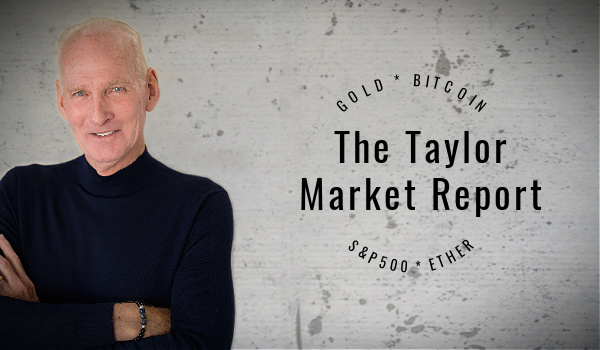 ---
Common Sense for Uncommon Markets
By Bill Taylor, Contributor/CIO-Entoro Investments
---
The opinions expressed below are my own & do not represent those of Entoro Investments, Digital Wealth News or any affiliates.  Any financial advice included in the column is for entertainment purposes only.



Bullish for week of 6/20/23
BTC | ETH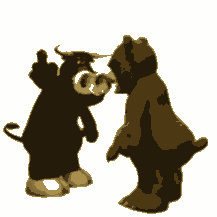 Neutral for week of 6/20/23
GOLD


Bearish for week of 6/20/23
S&P 500  

6/20/23 Closing Prices:
BTC: $26,752.08 (+$143.39) | (+3% change Tue-Tue)
ETH: $1,719.28 (-$.09) | (-1% change Tue-Tue)
Gold: $1,920 (-$18.00) | (-.003% change Tue-Tue)
S&P 500: 4,388.71 (-20.88) | (-.004% change Tue-Tue)
---
Move along. Nothing to see here. Looking at things from the high diving board at the pool, not much is happening. The Fed did its fully expected "thing" by taking a break from raising interest rates. For now anyway. Inflation remains too high, geopolitical events are what they are and financial markets are experiencing confusion. The bond market is anticipating a recession (inverted yield cure), stocks are complacent even with deteriorating fundamentals and conflicting messages are everywhere. Which means, take the summer off. Reduce stress and get some rest.
So what happened over the past week? Bitcoin added 3% (Tue-Tue) even with SEC Chair Gary Gensler pledging to "kill it." Ether not so lucky, it dropped 1% (Tue-Tue), gold softened and is testing the $1,900 level and the S&P 500 (or, S&P 7) pretty much stayed where it was last week (Tue-Tue). Pool time.
And now?  Love BITCOIN and ETH. Regulatory threats notwithstanding, BlackRock, Fidelity, etc are gearing up to get a spot bitcoin ETF. THAT'S bullish. GOLD is nothing more than a shiny metal. Climbing interest rates are NOT bullish for GOLD. Equities? S&P 500 (or 7) are in LaLa land. Seems there are a whole lot of bulls (new and old) piling in. Good luck.
---
HERE'S A THEORY.  IS THE SEC ATTEMPTING TO SCARE INVESTORS AND MAKE IT EXTREMELY DIFFICULT TO BUY BITCOIN WITH THE INTENT TO DRIVE THEM INTO AN ETF? PRETTY SURE BLACKROCK CONTRIBUTES TO POLITICAL CAMPAIGNS. Hmmm!

---
NEW TARGETS:
BITCOIN 2023…….UP……new all time highs

ETH 2023…………UP……..new all time highs

GOLD 2023……….??????????

S&P 500 2023……..DOWN…….DOWN……DOWN……...LOOKING AT 3,250
Current trading positions: 
SLIGHTLY LONG BITCOIN
SLIGHTLY LONG ETH
NEUTRAL GOLD
SHORT S&P 500
---
We compare the price of Bitcoin, Ethereum, Gold & the S&P 500. We use the CME Bitcoin Indexes (BRR & BRTI) and the CME Ethereum Indexes (ETH_RR_USD) & (ETH_RTI_USD) for reference as well as the London Bullion Market afternoon price settlement on the digital assets & gold.
---
Bill Taylor is CEO of Digital Wealth News and an advisor to Entoro Investments. He is widely published & quoted in financial media and an international expert on markets and BTC, ETH, Gold & SP500.
His opinions are solely his own and for informative purposes only.