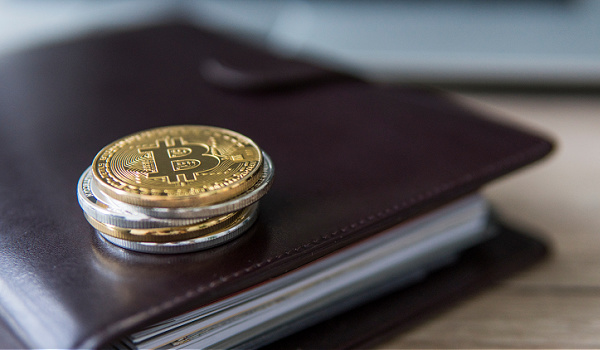 ---
The crypto bills are finally heading in one direction.
That's a big win for the Bitcoin (and crypto) community.
It's a long way ahead before the laws get signed.
That said, OpenSea NFT sales fell massively.
SBF has been a naughty boy and allegedly broke his bail conditions.
RFK Jr. went the extra mile to prove he is "one of us."
And Binance challenged the CFTC on territorial grounds.
These are your decentralized diaries!
---
Bitcoin Remained Sideways at $29k as the Markets Cooled

Bitcoin remained sideways, with prices hitting a $29,059.50 low from a $29,675.55 high. Prices could break out either way (it depends on the fundamentals).
Bitcoin is currently at $29,274.07 (as of 7/31/23).
The Altcoins haven't fared any better.
Ethereum (ETH) is at $1,857.89, Polkadot (DOT) at $5.14, Avalanche (AVAX) at $12.94, and Solana (SOL) at $24.05.
Congress Passed Several Crypto Bills, The Senate Fought Back
Things were a mixed bag for the crypto space.
Twin victories occurred in the lower house and looming issues are in the Senate.
The House Financial Services Committee passed the much-expected "stablecoin bill" with weakened bipartisan support.
The House Agriculture Committee also approved the "Financial Innovation and Technology for the 21st Century Act.
Things could get sticky at the Senate before harmonization with caveats.
The " National Defense Authorization Act" has regulatory compliance options for the decentralized finance space (DeFi) and privacy coin limitations.
Plus, lackluster bipartisan cooperation will be an issue in the upper house.
Capitol Hill resumes in September and a floor vote, should occur then.
Bitcoin's Mining Difficulty Fell by 2%
The Bitcoin mining space experienced a slight drop to 52.33T, with a hash rate of 468.11 EH/s.
The next adjustment should occur on August 9th, 2023, at 01:41:35 PM.
Dune Analytics: Ethereum, Polygon OpenSea NFT Sales Witnessed a Sharp Decline
According to data from blockchain data firm Dune Analytics, monthly NFT trading volumes on the OpenSea marketplace have dropped to $120.79 million in July 2023 from a February high of $659.02 million.
Polygon-minted NFTs plummeted to $8.35 million from a $109.12 million high in the same period.
Also, Ethereum Layer-1 minted NFTs fell 43% to 450,325 at the end of June.
Valkyrie Bitcoin Miners ETF is the Top Performer for H1 2023
According to Bloomberg researcher and ETF expert Athanasios Psarofagis, the Valkyrie Bitcoin Miners ETF was the top gainer in the niche, with a 261% return and $24 million in assets under management (as of July 27th, 2023).
50 ETFs beat the QQQ Trust, which had a 42% return in the same period.
Federal Prosecutors Dropped Campaign Finance Charges Against SBF, Sought Jail Time
The drama continued for Sam Bankman-Fried, the embattled former CEO of FTX.
Prosecutors dropped campaign finance charges after Bahamian authorities refused extradition.
The Department of Justice's lawyers filed to revoke his bail after he allegedly reached out to the cryptocurrency exchange's general counsel via Signal, the encrypted messaging app and email.
Bankman-Fried previously leaked the personal thoughts of ex-his girlfriend and former CEO of Alameda Research, Caroline Ellison.
In related news, FTX and Genesis announced an "agreement-in-principle" over settlement counterclaims.
Both parties sought an adjournment and Court approval for further resolution.
FTX accused Genesis of having $2 billion in debts and court documents show that Genesis is FTX's largest creditor, with $226 million in debts.
RFK Jr. Revealed Bitcoin Investments for His Children
Robert Francis Kennedy Jr. (D), at a virtual event on the "X" social network, revealed he had made an additional purchase of 14 BTC (two each for his seven children).
The action follows criticism from the crypto space after his Bitcoin Miami May conference appearance and pro-crypto comments.
His recent stance is a sharp turn of events from earlier positions.
He said earlier that he had no investments in digital assets, despite filings showing otherwise.
Sequoia Capital Cut Down its Crypto Fund to $200 Million From $585 Million
Per media reports, prominent venture capital firm Sequoia Capital scaled back its crypto investments by 66% from $585 million to $200 million via its "Sequoia Crypto Fund."
The unicorn hunter had indicated to investors in March that such a move was likely following a regulatory clampdown in the industry.
The SEC's Accountant Issued a Crypto Audit Warning
Paul Munter, the SEC's chief accountant, issued a statement firing warning shots at professionals.
Munter warned firms against the misrepresentation of partial reviews of crypto business entities. He reminded professionals of the legal liabilities of such activities and iterated enforcement actions if they broke securities laws.
He also asserted the professional "independence" of accounting firms.
Binance Hit Back at the CFTC, Cited Jurisdictional Issues
Cryptocurrency behemoth Binance hit back at the Commodity Futures Trading Commission (CFTC) in its ongoing case.
The crypto exchange asked the courts to dismiss charges against former compliance officer Samuel Lim and CEO Changpeng Zhao because of CFTC's lack of jurisdiction.
---