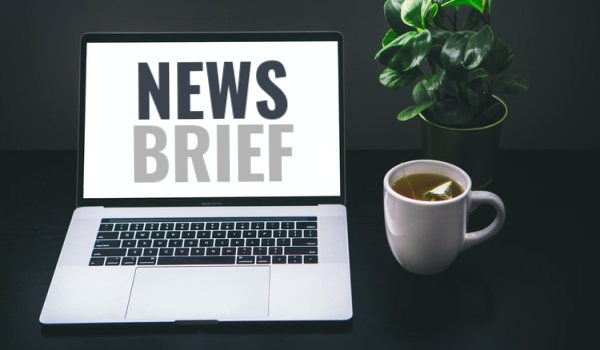 ---
LOS ANGELES – July 20, 2023 – PreciseFP, the award-winning client engagement and data gathering platform from Docupace, today announced a new partnership with LPL Financial. More than 21,000 financial advisors and 1,100 enterprises affiliated with LPL now have access to leading-edge tools that can streamline and modernize client engagement across multiple platforms.
"We are thrilled to partner with LPL Financial to bring to their network of advisors the technology, solutions and data-gathering tools financial professionals need to simplify the process of collecting client data," said Richard Thoeny, executive vice president – Product Strategy for PreciseFP. "Manual data entry does not add value to the advisor-client relationship. Our purpose is to empower financial advisors to spend more of their valuable time on what's most important to their firm and its clients."
Rob Pettman, executive vice president and head of Wealth Management Solutions at LPL Financial, said, "By eliminating manual data entry and digitizing the client engagement process, financial advisors and enterprises now have an easy way to implement a digital-first, high-touch experience that can elevate the client experience for long-term business growth."
PreciseFP, recipient of the 2021 WM.com Industry Award for Client Onboarding/New Account Opening, provides financial advisors more time to meet with clients, create financial plans and grow their business by removing all the "leg work" of collecting financial data.
PreciseFP eliminates manual data entry, digitizing the entire client engagement process. It automatically shares data with CRMs, financial planning software and other tools advisors already use – making the mobile-friendly, data-gathering platform a must-have tool for registered investment advisors (RIAs) and wealth management firms looking to save time and increase their productivity.
Core functionality of the PreciseFP Platform includes:
Digital Fact Finders: Customizable, guided data-gathering fact finders.
Automated Workflows: Automate the client/prospect's journey while reducing administrative tasks
Prospect Management: Ready-to-use, customizable contact forms, lead magnets, surveys and quizzes
Free Template Library: Extensive library of customizable and guided client engagement templates
One key pillar of saving financial advisors precious time and effort is by integrating with the technology tools RIAs and wealth management firms already have in place. PreciseFP currently has more than 30 integrations with an all-star list of wealthtech providers. This roster includes: leading CRMs such as Redtail, Wealthbox, Salesforce, AdvisorEngine and more; financial planning software such as eMoney, Envestnet MoneyGuidePro, and Asset-Map; and other key providers like FP Alpha, Pulse360 and AdvicePay. This allows RIAs and wealth management firms to easily share data with other core applications.
About Docupace
PreciseFP was acquired by Docupace in September 2021, advancing the company's mission to deliver an end-to-end wealthtech ecosystem for advisors to engage clients and prospects. Docupace is a solutions provider focused on digitizing and automating operations in the financial advice and investment industry. Financial services firms use the Docupace Platform (a cloud-based, integrated software suite) to reduce back-office expenses, improve efficiency, strengthen recruiting, and enhance the experience of advisors and investors.
Docupace is proud to serve some of the largest independent broker-dealers and registered investment advisers (RIAs) in the financial services industry. The company was recently named a finalist in two categories for WealthManagement.com's 2022 "Wealthie" Awards and PreciseFP was the 2021 winner in the client onboarding solution category. The company was named to the 2021 Inc. 5000 list of America's fastest-growing companies; listed as a Top 100 FinTech by Cramer + Associates, named to the Los Angeles Business Journal's 2021 list of "Disruptors", won the 2021 Gold Globee® Award for "Hot Technology of the Year", and included in Industry Wired's Top 10 list of Most Recommended FinTech Solution Providers in 2020. For more information, please visit www.docupace.com.
About LPL Financial
LPL Financial Holdings Inc. (Nasdaq: LPLA) was founded on the principle that the firm should work for the advisor, and not the other way around. Today, LPL is a leader in the markets we serve, supporting more than 21,000 financial advisors, including advisors at approximately 1,100 enterprises and at approximately 500 registered investment advisor (RIA) firms nationwide. We are steadfast in our commitment to the advisor-mediated advice model and the belief that Americans deserve access to personalized guidance from a financial advisor. At LPL, independence means that advisors have the freedom they deserve to choose the business model, services, and technology resources that allow them to run their perfect practice. And they have the freedom to manage their client relationships because they know their clients best. Simply put, we take care of our advisors, so they can take care of their clients.
Securities and advisory services offered through LPL Financial LLC ("LPL Financial"), a registered investment advisor. Member FINRA/SIPC. LPL Financial and its affiliated companies provide financial services only from the United States.
Throughout this communication, the terms "financial advisors" and "advisors" are used to refer to registered representatives and/or investment advisor representatives affiliated with LPL Financial.
Docupace and LPL Financial are separate entities.
We routinely disclose information that may be important to shareholders in the "Investor Relations" or "Press Releases" section of our website.