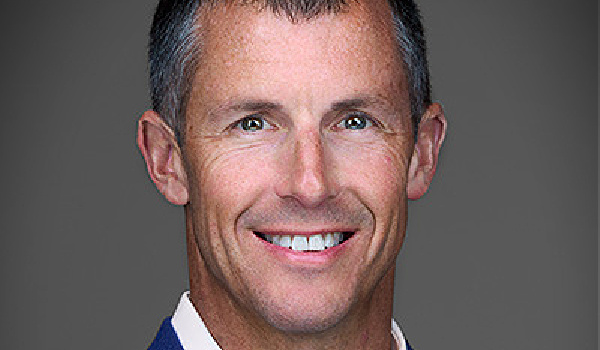 ---
For the second time in a month, national RIA Miracle Mile Advisors has announced an addition to its leadership team, naming Nate Angelo as Head of Wealth Management. A seasoned industry veteran, Mr. Angelo brings broad business development and team-building expertise to this newly created role, which will focus on elevating the firm's market and sales strategies, onboarding processes and overall service model.
Bruce Milam, who joined Miracle Mile as its first ever Chief Executive Officer last month, says Mr. Angelo's experience and skillset will buttress the new phase of growth the firm is pursuing.
"Nate brings decades of unmatched financial services experience to Miracle Mile, not just as an architect of meaningful relationships but also as an expert in delivering a consistent, transformative client experience. Nate has been mentoring and leading high-performing teams for the majority of his career, and we look forward to incorporating his skills within Miracle Mile," said Mr. Milam in a statement. "Nate, who has a well-deserved reputation for getting results, is just the person to oversee our robust growth strategy."
Prior to joining Miracle Mile, Mr. Angelo was the Pacific Northwest Complex Director at RBC Wealth Management, where he grew the firm's Pacific Northwest revenues by over 60% through advisor recruiting, coaching, and support, according the company announcement. Before that, he oversaw the growth of RBC's U.S. wealth management business across its advisory, wealth planning, liquidity, and recruiting platforms.
New Solutions and Technology Expectations
Digital Wealth News briefly spoke with Mr. Angelo about the shifting technology trends he sees impacting the RIA space. He noted that while in the past advisors focused on the availability of a particular technology or functionality, now, the they ask about "seamless integration."
"The tech stack should be creating efficiencies for advisors and clients," he told Digital Wealth News. "The name of the game is enhancing how both access and receive information. All roads lead to an integrated model – yielding more efficient advisors and satisfied clients."
On the heels of last year's merger with Karp Capital Management and growth investment from private equity firm, Corsair Capital, Miracle Mile is poised to continue investing in its people and enhancing its advisory capabilities, including enhancing technology offerings. Yet Mr. Angelo is cautions to jump on the artificial intelligence (AI) bandwagon.
"AI's role in wealth management is unknown as of now but it will impact our space moving forward," he said. "We firmly believe in the value of advice and the power of empathy in a relationship, and as such are always looking for ways to enhance the client-advisor relationship. We recognize that AI may be able to enhance this relationship. In short, as with all new technologies and solutions, AI will be used to further deepen and support the advisor-client relationship."
---