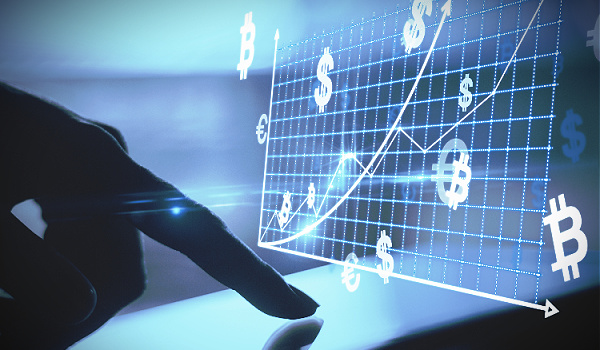 ---
While temperatures continued to soar, the economy continued to heat up; the Fed raised rates, and everyone else did what they could to reduce exposure.
BNY Mellon improved its liquidity solution, while BlackRock's "all-powerful" Aladdin announced a new integration.
The Fed may not say it yet, but it appears that a CBDC will come one way or the other. Its New York Innovation Center revealed the success of its "Manhattan CBDC Project".
On a totally different note, Bank of America fully embraced the metaverse, starting with new hires.
PayPal continued expanding its tentacles while automated insurance verification became a thing (whew!).
Plus, what is the most critical communications weak point for financial institutions?  Read the Shield/LeapXpert entry below to find out.
This is your week in digital wealth!
---
WealthTech, RegTech, Regulatory, and Treasury
BNY Mellon
Investment banking behemoth BNY Mellon revealed its improved "LiquidityDirect" solution that enables end-to-end investment via over 100 vehicles within its ecosystem.
BNY Mellon also introduced a new outsourced trading platform built by its buy-side business unit xBK.
LTX/Broadridge Financial Solutions/BlackRock
BlackRock's Aladdin integrated with the "Liquidity Cloud" of the LTX bond trading platform, allowing for increased trading efficiency, opportunity discovery, and near-instant anonymous trade matching.
LTX is a subsidiary of boutique financial technology company Broadridge.
State Street Corporation/GeoQuant
Geopolitical fundamentals are now available within State Street's ecosystem via a partnership with the political risk management firm GeoQuant.
The solution is also directly available from GeoQuant on a subscription basis.
Quantitative Brokers (QB)/Genesis Global
Trading solutions firm Quantitative Brokers (QB) revealed its collaboration with financial solutions low-code development firm Genesis Global.
The cooperation enabled a real-time order monitoring system's development and deployment on QB's platform.
Crypto, Blockchain, and Digital Assets
New York Fed
The NY Fed's "New York Innovation Center (NYIC)" and critical financial ecosystem institutions revealed the successful Proof-of-Concept (PoC) of a "regulated liability network (RLN)", that delivered hypothetical institutional Central Bank Digital Currency (CBDC) payments on domestic and cross-border scales.
The successful scenarios covered the technical, business, and legal considerations within a "USD only" framework.
Bank for International Settlements (BIS)
In related news, a Bank for International Settlements (BIS) survey saw increased efforts for Central Bank Digital Currency (CDBDC) efforts across the board.
The survey also predicted the emergence of nine wholesale and fifteen retail CBDCs by 2030.
PricewaterhouseCoopers (PwC)
According to PwC's recently released "Global Crypto Hedge Fund Report", traditional firms remain evenly split regarding digital assets, while cryptospace upstarts have remained optimistic.
Per the report, traditional hedge funds involved in the cryptospace fell to 29%from 37%, while 93% of the respondents expect a higher Year-on-Year (YoY) market capitalization increase at the end of 2023.
31% of traditional hedge funds also identified tokenization as the industry's leading opportunity.
FinTech, Personal Finance, and Apps
Tulip/Stripe
Tulip, the premier cloud retail payment solutions provider, revealed its partnership with payment processing behemoth Stripe. 
The cooperation enables joint customers to access the best of both worlds, including Stripe's "Buy-Now-Pay-Later" (BNPL) feature and Tulip's seamless onboarding. 
NorthOne/Plaid
Small businesses have improved cashflow functionality with cooperation between the banking app NorthOne and FinTech upstart Plaid. 
The integration allows small business owners to link their NorthOne accounts via Plaid, enabling reduced fees and improved experiences. 
Stax Payments/PayPal
Small business-focused ecosystem Stax Payments revealed its integration with the global payments platform PayPal. 
Customers can access PayPal's apps, including digital checkouts, PayPal Pay Later, and Venmo. 
Mesh Payments
Businesses now have a "Plug-and-Play" solution per procurements with " Mesh ProcurePay", a leading all-in-one solution, enabling seamless flows from purchase to payments.
Mesh ProcurePay is available globally and connects to any Enterprise Resource Planning (ERP) system. 
Banking, Payments, and Infrastructure
Bank of America Corporation
New hires will now receive cutting-edge training as they onboard Bank of America with the deployment of virtual reality (VR) simulations within AI-driven metaverse environments. 
The move is part of BofA's digital experience push and includes AI coaches, among other innovations. 
NovoPayment
Banking-as-a-Service (BaaS) provider, NovoPayment launched "Orchestra 2.0", the upgraded iteration of its leading middleware solution. 
Orchestra comes with improved capabilities, including instant account opening, remote customer onboarding capabilities, multi-rail payment integrations, card personalization, and more. 
Citibank
Banking behemoth Citi revealed "CitiDirect Commercial Banking", a direct-to-consumer component of its " Citi Commercial Bank (CCB) " solution. 
CitiDirect allows single interface access to Citi's products and services, including data-driven insights and digital-only onboarding. 
Shield/LeapXpert
According to a survey by communications compliance solutions firm Shield and business communications ecosystem LeapXpert, banks, and financial institutions may continue to pay heavy fines in the near future, with 51% of respondents monitoring Whatsapp communications. 
The figure is even lower for other apps. The FIs showed a strong desire for compliance, but 73% cited a lack of enforcement abilities. 
REtech, InsurtTech and Investing
Amerisure/Guidewire Software Inc.
Leading multi-industry property and casualty (P&C) insurer Amerisure completed the integration of " Guidewire ClaimCenter" within the "Guidewire Cloud ecosystem".
The integration deployed Guidewire's leading data-driven solutions: Compare, Explore, and Canvas.
Heffernan Insurance Brokers/TrustLayer
Manual insurance verification is now a thing of the past with the revelation of a partnership between Heffernan Insurance Brokers and AI-driven InsurTech firm TrustLayer.
The cooperation allows for an automated end-to-end process across several sectors and industries.
Majesco/Forge Insurance
Majesco, a leading InsurTech solutions firm, onboarded Forge Insurance, a small business-focused auto insurance provider, into its ecosystem.
Forge deployed "Majesco Digital Agent360″ and the " Majesco P&C Intelligent Core Suite ".
The auto insurer was founded in 1938 and has 30-state coverage.
---