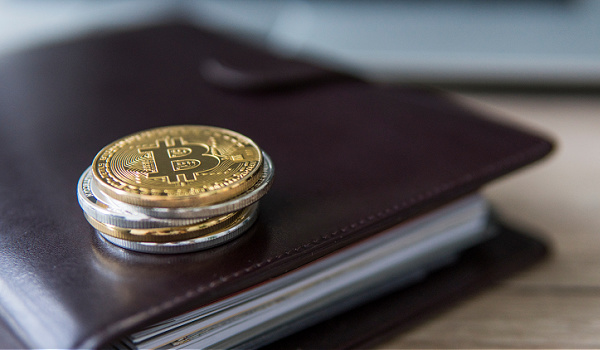 ---
Things continued to look favorable for the DeFi industry despite the twists and turns we are already used to.
Larry Fink continued his "crypto evangelism" (he may have something up his sleeve).
The cryptospace had its day in the sun, with a Judge tilting XRP slightly toward a positive win.
Circle's CEO, Jeremy Allaire, became a "crypto prophet seeing beyond tomorrow."
And despite the regulatory storms, America still reigns in the cryptospace!
These are your decentralized diaries!
---
Bitcoin Prices Hit $31k, Currently at $30k Support Levels
Bitcoin prices hit a $31.657.51 high following the XRP news before settling at a $30,071.31 support level. Prices are currently stable at $30,212.78 (as of 7/17/23).
Ripple (XRP) was everyone's darling, with prices coming from the doldrums to hit $0.877 from a $0.474 low. Following token relisting announcements across the board, XRP prices are at $0.74.
Ethereum (ETH) is at $1,915.27, Solana (SOL) at $27.38, Polkadot (DOT) at $5.30, and Avalanche (AVAX) at $14.26.
Federal Judge Gave a "Partially Favorable" XRP Ruling
In a mixed victory for Ripple Labs, the firm behind the XRP token in the ongoing legal tussle with the SEC, a federal Judge ruled that XRP institutional sales counted as securities, while programmatic sales didn't.
Reactions to the ruling varied from absolute cheers within the cryptospace to skepticism from critics.
The Judge based the decision on Howey's test, a backbone for securities definitions since 1946.
Bipartisan Crypto Bill Returned to the Senate
Sen. Cynthia Lummis (R-WY) and Kirsten Gillibrand (D-NY) reintroduced the "Responsible Financial Innovation Act" in the Senate.
The two lawmakers presented the bill to Congress a year prior but didn't garner interest. The bill seeks to create a comprehensive federal regulatory framework for the cryptospace and has competing alternatives in the House of Representatives.
Larry Fink Reiterated Pro-Crypto Comments
BlackRock CEO Larry Fink continued his positive comments about the crypto industry, saying that cryptocurrencies will "transcend any one currency."
Fink also referred to the cryptocurrency markets' international reach, stating that BlackRock investors had been asking questions.
BlackRock and other institutional giants have filed Bitcoin ETF applications.
Circle CEO Sounded Dollar Alarm Bells in Message to Congress
In a two-minute video to Congress Circle CEO Jeremy Allaire said the "dollar's position of strength is under threat," citing the emergence of digital currencies and their benefits to the world economy.
Allaire also asserted that the U.S. is at a crossroads, calling on lawmakers to regulate stablecoins if "America is to lead the world economy for the next ten years and beyond."
The video comes amid speculations of layoffs at Circle.
Coinbase Suspended Staking Services in Four States
Following orders from regulators, cryptocurrency exchange, Coinbase suspended staking services for Wisconsin, New Jersey, South Carolina, and California residents.
Coinbase is taking the heat from regulators in the courts.
In related news, the cryptocurrency exchange's attorneys hit back at the SEC's attempts to slow things down via a letter to Judge Katherine Polk Failla.
Coinbase also added messaging functionality to its wallets, allowing addresses to communicate with each other. Messages, however, aren't on-chain.
Ex-Celsius CEO Arrested, The FTC Hit the Company with $4.7 Billion in Fines
Things continued to go downhill for Alex Mashinsky, the former CEO of bankrupt crypto lender Celsius, with his arrest and criminal charges, including securities and commodities fraud. A New York Federal Judge set his bail at $40 million.
The Federal Trade Commission (FTC) also fined the lender after allegations of misappropriation of up to $4 billion in customer assets.
The regulator, however, suspended the order, allowing for bankruptcy proceedings to take their natural course, but placed a permanent ban on Celsius and its affiliated entities.
Voyager Digital Withdrawals Crossed $250 Million
Creditors of bankrupt cryptocurrency brokerage Voyager Digital massively withdrew over $250 million in digital assets.
The withdrawals followed a June 23, 2023, announcement per ongoing bankruptcy proceedings.
Google Updated its Blockchain Content Policies Over User Safety
To create safer app usage environments, search engine giant Google updated its Play Store content policies for app developers requiring disclosures for apps or games with tokenized assets on blockchains (like NFTs).
The Department of Justice Transferred $300 Million of its "Silk Road" Bitcoins
The U.S. government may cash out its seized silk road holdings as the Department of Justice (DoJ) moved about $300 million worth of Bitcoins, setting off speculations and following similar moves in March and a $200 million token sale.
The government seized 50,676 BTC (worth about $3.36 billion then) in 2021.
The United Nations Created a "Blockchain Standards Group"
Adoption of blockchain and related technologies may come sooner than expected with a "blockchain standards group" following a proposal to create one by the United Nations Internet Governance Forum (UN-IGF).
The proposal is in partnership with the Government Blockchain Association (GBA), a global industry advocacy organization.
The UN-IGF approved the creation of the group to set standards for industries and sectors, including AI, communications logistics, and so on.
The UN-IGF is an internet policy and governance unit of the World's top organization.
In similar news, the G20 finance ministers and Central Bank Governors indicated guidance regarding crypto regulations to aid and fast-track the creation of a global framework.
Galaxy Digital: America Attracted 45% of Crypto Venture Capital Funding in Q2 2023
According to a Galaxy Digital report, the U.S. still holds sway per innovation in the cryptospace, with startups attracting 45% of VC capital in Q2, 2023 alone.
The report also identified American startups taking the lion's share of 43% in completed deals.
---