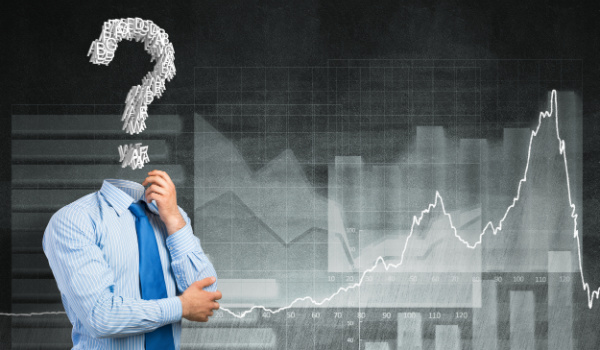 ---
Notice a difference in the financial markets? Or, put another way, WTF is happening?
Sure, financial markets have always been in some sort of change and adaption, but (gasp) "this time it's different?" Maybe its not the financial markets themselves but rather the participants (a/k/a investors) that have changed? No matter what, something has definitely changed in the financial markets.
It certainly appears that over the past few years the financial markets (stocks, bonds) have lost touch with reality (ah, but what actually is reality, right?). Common sense and basic fundamentals appear to have given way to "group think" with both bonds and equities constantly flashing differing "messages." Stocks can only go up. Bonds are always trying to out guess the Fed, ignoring what the Fed actually says. Over thinking? Or no thinking?
Perhaps financial markets have fundamentally changed since the Covid lock-downs and the years of "expected" zero interest rates (a/k/a, free money). It's safe to say market participants and investors have certainly changed the way markets behave. Legendary hedge fund billionaire Dan Loeb says monitoring Reddit message boards is now more important than Fundamental Analysis. Meme stocks are in. Fundamental analysis and news be damned.

Interest rates rising? No problem, buy stocks. Sticky high inflation? No problem, buy stocks. Disappointing earnings? Yup, buy stocks. Bank failures, geopolitical uncertainty, war, etc.? You guessed it. Buy stocks. It seems the new "breed" of market participants have very high expectations of rates of returns. No need for research or analysis with genius Reddit thought leaders (names or backgrounds not important) giving free advice. Financial markets have become games.
Financial markets are a conglomeration of economic conditions, future expectations (both good and bad), innovation and just plain old fear and greed. Although there are many similarities, investing is not gambling or just a challenging video game.
Or, maybe they are now. What indeed has happened to the financial markets?
---