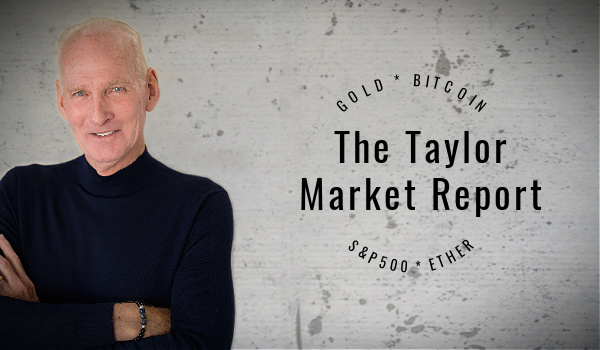 ---
Common Sense for Uncommon Markets
By Bill Taylor, Contributor/CIO-Entoro Investments
---
The opinions expressed below are my own & do not represent those of Entoro Investments, Digital Wealth News or any affiliates.  Any financial advice included in the column is for entertainment purposes only.



Bullish for week of 8/29/23
BTC | ETH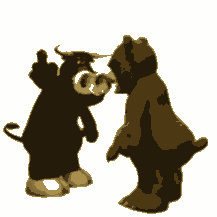 Neutral for week of 8/29/23
GOLD


Bearish for week of 8/29/23
S&P 500  

8/29/23 Closing Prices:
BTC: $26,902.04 (+$872.83 | (+3.5% Tue-Tue)
ETH: $1,691.47 (+$44.95) | (+2% Tue-Tue)
Gold: $1,920(+$18.00) | (+2.1% Tue-Tue)
S&P 500: 4,497.63(+64.32) | (+2.5% Tue-Tue)

---
Before anything else, here's the big news; 
Grayscale wins SEC lawsuit for Bitcoin ETF review
Got it? The tide may be changing and the SEC may have some other losses coming down. 'Bout time I say. I would expect the SEC to challenge that ruling, but it sure looks like a spot bitcoin ETF is gonna happen (told ya). Next? BlackRock and the rest of the 'flock' will probably all get their spot bitcoin ETF's fairly soon. Yippee!!
Certainly that news overshadows the rest of the news, like it's the unofficial end of summer with the three day Labor Day weekend coming up. Oh, and this Friday (Sept 1st) the non-farm payroll (NFP) numbers come out (168K vs 187K previous). Probably won't change anything the Fed may have in mind, but its something to take in stride.
So interest rates are still climbing, the Fed isn't easing, the economy is slowing, inflation ain't going away, geopolitical issues are heating up, banking problems persist, etc etc. But the equity market (S&P 500) levitates at these elevated levels. Very stubborn bullish investors. OH, maybe instead of BULLS they should be called HONEY BADGERS. What's that?
A honey badger is one of toughest animals because it doesn't back down when approached by a predator – even if it's a lion or a leopard! Or inflation, or higher interest rates, etc.
The equities are not bullish….they are honey 'badgerish'. Until………….???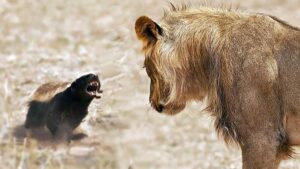 So what's coming after this summer is over? I fully expect there will be a sharp stock market selloff (yup, sticking to it). When you realize you should get short…..it's too late. Looking for 20%+ selloff in the S&P 500. With a "pause" in the Fed's hiking of interest rates, GOLD may have a "bounce." Then reality will rise up and GOLD will go back to going nowhere. I like being neutral. Both BITCOIN and ETH are the major beneficiaries of the court ruling against the SEC. Like I have been saying, the very best for BTC and ETH are yet to come. Stay/get long and get ready.
---
ENJOY THE LAST OF SUMMER. THEN, REALITY WILL RETURN. AS WILL INFLATION.

---
NEW TARGETS:
BITCOIN 2023…….UP……new all time highs

ETH 2023…………UP……..new all time highs

GOLD 2023……….??????????

S&P 500 2023……..DOWN…….DOWN……DOWN……...LOOKING AT 3,250
Current trading positions: 
 LONG BITCOIN
 LONG ETH
NEUTRAL GOLD
SHORT S&P 500
---
We compare the price of Bitcoin, Ethereum, Gold & the S&P 500. We use the CME Bitcoin Indexes (BRR & BRTI) and the CME Ethereum Indexes (ETH_RR_USD) & (ETH_RTI_USD) for reference as well as the London Bullion Market afternoon price settlement on the digital assets & gold.
---
Bill Taylor is CEO of Digital Wealth News and an advisor to Entoro Investments. He is widely published & quoted in financial media and an international expert on markets and BTC, ETH, Gold & SP500.
His opinions are solely his own and for informative purposes only.