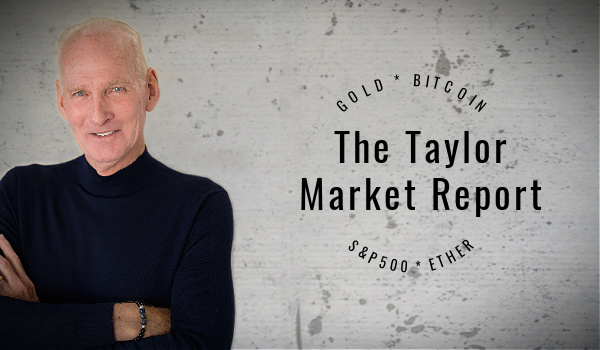 ---
Common Sense for Uncommon Markets
By Bill Taylor, Contributor/CIO-Entoro Investments
---
The opinions expressed below are my own & do not represent those of Entoro Investments, Digital Wealth News or any affiliates.  Any financial advice included in the column is for entertainment purposes only.



Bullish for week of 9/12/23
BTC | ETH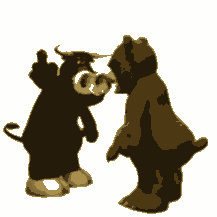 Neutral for week of 9/12/23
GOLD


Bearish for week of 9/12/23
S&P 500  

9/12/23 Closing Prices:
BTC: $26,099.16   (+1.6% Tue-Tue)
ETH: $1,599.09   (-1.8% Tue-Tue)
Gold: $1,896   (-.006% Tue-Tue)
S&P 500: 4,461.90   (-.008% Tue-Tue)
---
Labor Day is over. Summer is over. Football season is under way. It's back to work time. So, lets get at it.
September and October (like, currently) are notoriously "unfriendly" to the equity markets. Just a reminder if you have equity positions. You are part of a very bullish group, and very crowded trade. Just saying.
Inflation numbers are due out this week. The CPI and PPI will most likely tick up a bit more than expected. What will the Fed do? They may want to pause, but they just can't. Wage inflation is out of control (check recent new labor contracts), oil is pushing $90 and this will certainly pressure the Fed to continue hiking. Political turmoil (yes, here in the U.S.) is going to take some ugly turns which is NOT a positive. Guess you can tell I'm bearish……on the S&P 500 and equities in general.
Turning to bitcoin (and ethereum). SEC Chair Gary Gensler seems to be on a mission to crush the crypto sector. Perceiving bitcoin as a threat to the government's agenda to create a CBDC (Central Bank Digital Currency), Mr G. continues to 'bad mouth' bitcoin, et all. Won't work. The courts have ruled in favor of Grayscale to convert to a spot bitcoin ETF, and today Franklin Templeton Investments joined BlackRock and Fidelity with bitcoin ETF applications. The "big boys/girls" have power.
So, what to do as the third quarter winds down and the fourth quarter looms?
GOLD continues to go nowhere. Another soft week for the shiny metal and $1,900 looks iffy. Higher interest rates are not positive for GOLD. Be neutral, or slightly short.
S&P 500. Short. Expecting a 20%-25% decline. Swift and brutal. Hey, what do you expect from a bear?
BITCOIN & ETH. Very VERY hard to pick entry points. Buy weakness and dollar average. If you are long, stay the course. There WILL be a (or several) BITCOIN ETF(s) pretty damn soon. Maybe an ETH ETF also. Hmmmm! Institutional demand is massive.
---
THE ECONOMY IS MUCH WEAKER THAN ANYONE THINKS. THE REALIZATION WILL BE A HUGE SURPRISE TO INVESTORS/TRADERS. BE CAREFUL OUT THERE.

TIME TO WORRY?  JANET YELLEN (TREASURY SECRETARY) SAYS A "SOFT LANDING' IS ASSURED.  UH OH!
---
NEW TARGETS:
BITCOIN 2023…….UP……new all time highs

ETH 2023…………UP……..new all time highs

GOLD 2023……….??????????

S&P 500 2023……..DOWN…….DOWN……DOWN……...LOOKING AT 3,250
Current trading positions: 
 LONG BITCOIN
 LONG ETH
NEUTRAL GOLD
SHORT S&P 500
---
We compare the price of Bitcoin, Ethereum, Gold & the S&P 500. We use the CME Bitcoin Indexes (BRR & BRTI) and the CME Ethereum Indexes (ETH_RR_USD) & (ETH_RTI_USD) for reference as well as the London Bullion Market afternoon price settlement on the digital assets & gold.
---
Bill Taylor is CEO of Digital Wealth News and an advisor to Entoro Investments. He is widely published & quoted in financial media and an international expert on markets and BTC, ETH, Gold & SP500.
His opinions are solely his own and for informative purposes only.