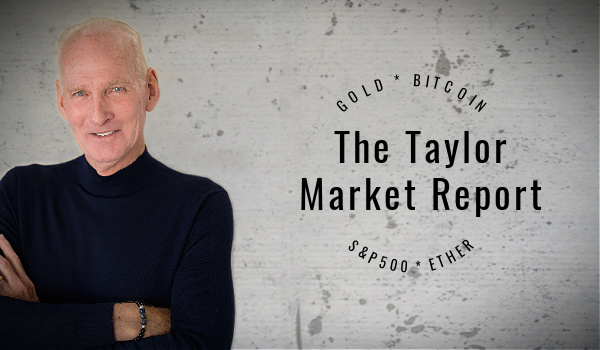 ---
Common Sense for Uncommon Markets
By Bill Taylor, Contributor/CIO-Entoro Investments
---
The opinions expressed below are my own & do not represent those of Entoro Investments, Digital Wealth News or any affiliates.  Any financial advice included in the column is for entertainment purposes only.



Bullish for week of 9/19/23
BTC | ETH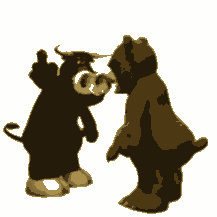 Neutral for week of 9/19/23
GOLD


Bearish for week of 9/19/23
S&P 500  

9/19/23 Closing Prices:
BTC: $27,158.04   (+4% Tue-Tue)
ETH: $1,643.79   (+2.8% Tue-Tue)
Gold: $1,914   (+.009% Tue-Tue)
S&P 500: 4,443.95   (-.004% Tue-Tue)
---
ARE YOU READY?  THE DRAMA BUILDS.  WHAT FOR?  THE FED ANNOUNCES TOMORROW THAT……..WAIT FOR IT…….THEY WILL PAUSE RAISING INTEREST RATES FOR THE TIME BEING.  OMG, what a surprise. Now, back to what you were doing.
So, coming off a very dull week with not much really happening. Oh, there is an auto strike going on. Unions want more money (lots more) auto manufacturers offering less money. Yawn. Actually, there have been a lot of new wage contracts signed lately, airlines in particular. Now oil prices are up (jet fuel) and traffic is off. When businesses lock in higher wage contracts and business slows……not good.
End of the third quarter is only two weeks off. Lots of investors may want to take some profits before the last quarter of the year. And, the ones who wait for a year end rally may be VERY disappointed.
Meanwhile, it seems the rest of the world is having no trouble finding ways to regulate crypto. Deutsche Bank announced it will now offer digital asset custody. Nomura just announced it's digital asset subsidiary will launch a $500M bitcoin fund for institutions. On a related note, SEC Chair Gary Gensler (still ignoring a court order) announced more delays for a spot bitcoin ETF and deciding on a regulatory framework. Ya gotta wonder.
What now?
The S&P 500 is beginning to weaken and off for the week (Tue-Tue). Way too many bulls in the crowded equity sector. All waiting for the Fed to pause. What could go wrong? LOTS. Get short, be short. Its gonna get ugly.
GOLD is struggling to hold $1,900. The Fed may pause, but interest rates are NOT going down. In fact, they may go a little higher. Not good for GOLD. Be neutral or slightly short. Going nowhere.
Can't say enough about BITCOIN and ETH. $25K (BTC) and $1,500 (ETH) look firm. BITCOIN is absorbing the $3B+ FTX liquidation nicely. Massive institutional demand for digital assets is building. Buy this weakness. The best is yet to come. If the equity markets tank (as I think they will), BITCOIN and ETH may weaken, but not for long.
---
OH, BY THE WAY. INFLATION IS SPRINGING BACK TO LIFE (SORRY BULLS). NOTICE OIL? ITS $93 NOT $70 ANYMORE. AND, THE U.S. IS SHORT. THE STRATEGIC PETROLEUM RESERVE NEEDS TO BE REFILLED. IT'S PRETTY DAMN LOW.
SPOILER ALERT.  THE ECONOMY IS NOT AS STRONG OR SOLID AS YOU ARE LED TO BELIEVE. REALITY COMING.
---
NEW TARGETS:
BITCOIN 2023…….UP……new all time highs

ETH 2023…………UP……..new all time highs

GOLD 2023……….??????????

S&P 500 2023……..DOWN…….DOWN……DOWN……...LOOKING AT 3,250
Current trading positions: 
 LONG BITCOIN
 LONG ETH
NEUTRAL GOLD
SHORT S&P 500
---
We compare the price of Bitcoin, Ethereum, Gold & the S&P 500. We use the CME Bitcoin Indexes (BRR & BRTI) and the CME Ethereum Indexes (ETH_RR_USD) & (ETH_RTI_USD) for reference as well as the London Bullion Market afternoon price settlement on the digital assets & gold.
---
Bill Taylor is CEO of Digital Wealth News and an advisor to Entoro Investments. He is widely published & quoted in financial media and an international expert on markets and BTC, ETH, Gold & SP500.
His opinions are solely his own and for informative purposes only.