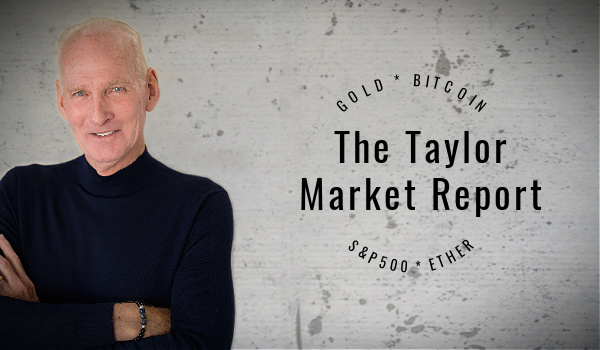 ---
Common Sense for Uncommon Markets
By Bill Taylor, Contributor/CIO-Entoro Investments
---
The opinions expressed below are my own & do not represent those of Entoro Investments, Digital Wealth News or any affiliates.  Any financial advice included in the column is for entertainment purposes only.



Bullish for week of 9/26/23
BTC | ETH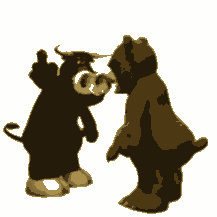 Neutral for week of 9/26/23
GOLD


Bearish for week of 9/26/23
S&P 500  

9/26/23 Closing Prices:
BTC: $26,206.62   (-3.5% Tue-Tue)
ETH: $1,586.21   (-3.5% Tue-Tue)
Gold: $1,883   (-1.6% Tue-Tue)
S&P 500: 4,273.53   (-3.8% Tue-Tue)
---
The third quarter comes to an end in just a couple of days. Hope you took some money off the table over the past month or so. The fourth quarter begins with……OCTOBER……which not only has Halloween but a nasty historical negative bias for financial markets. But hey, if you have followed the Taylor Report you would be prepared. Right?
So, we got strikes, government shutdowns, renewed inflation (see oil?), higher interest rates (more to come), complacent bullishness, political uncertainty and on and on. Reality is NOT on the bulls' side. But hey, if you followed the Taylor report you would know all that. Right?
While most financial markets are under pressure, bitcoin and ethereum are holding firm. No matter what you may think (I think bullish), there is a massive institutional demand for the digital asset(s). The SEC continues to lose court battles to impede a spot bitcoin ETF. Meanwhile the rest of the globe moves forward with regulatory innovation. Or, what's new? Come on, SEC.
So while the equity markets plunge, interest rates move higher and the third quarter winds down, here's some thoughts…
BITCOIN and ETH. Buy dips and hold on. A spot BITCOIN ETF is coming (maybe several). A ETH ETF too? Probably. Can't time the next big up move preciously, but be ready when it comes.
GOLD continues to be so last 5,000 years. Higher (and for longer) interest rates will keep GOLD in check. The precious(?) metal may see $1,800 before $2,000. Be neutral or slightly short.
S&P 500. You ain't seen nothing yet. The downside is going to be huge. As I have been saying, you won't have time to get short. Lets say another 25% down….3,250-3,300. Whoa!
---
JAMIE DIMON HAS BEEN SAYING BE PREPARED FOR A 7% FED FUNDS RATE. I KNOW, ITS JUST OLD JAMIE. BUT HE AIN'T DUMB.
OH, THINGS COULD BE WORSE. YOU COULD BE THE DENVER BRONCOS FOOTBALL TEAM THAT JUST GOT CRUSHED 70-20 (BY MIAMI). BIGGEST POINT GAME SINCE 1966. IF YOU WERE DENVER'S COACH, YOU ARE NOT HAVING A GOOD WEEK.
---
NEW TARGETS:
BITCOIN 2023…….UP……new all time highs

ETH 2023…………UP……..new all time highs

GOLD 2023……….??????????

S&P 500 2023……..DOWN…….DOWN……DOWN……...LOOKING AT 3,250
Current trading positions: 
 LONG BITCOIN
 LONG ETH
NEUTRAL GOLD
SHORT S&P 500
---
We compare the price of Bitcoin, Ethereum, Gold & the S&P 500. We use the CME Bitcoin Indexes (BRR & BRTI) and the CME Ethereum Indexes (ETH_RR_USD) & (ETH_RTI_USD) for reference as well as the London Bullion Market afternoon price settlement on the digital assets & gold.
---
Bill Taylor is CEO of Digital Wealth News and an advisor to Entoro Investments. He is widely published & quoted in financial media and an international expert on markets and BTC, ETH, Gold & SP500.
His opinions are solely his own and for informative purposes only.