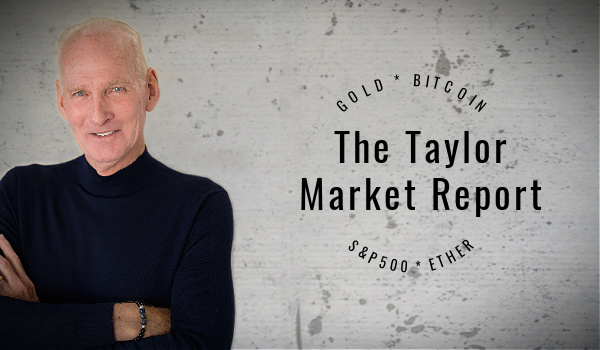 ---
Common Sense for Uncommon Markets
By Bill Taylor, Contributor/CIO-Entoro Investments
---
The opinions expressed below are my own & do not represent those of Entoro Investments, Digital Wealth News or any affiliates.  Any financial advice included in the column is for entertainment purposes only.



Bullish for week of 9/5/23
BTC | ETH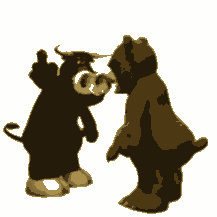 Neutral for week of 9/5/23
GOLD


Bearish for week of 9/5/23
S&P 500  

9/5/23 Closing Prices:
BTC: $25,684.15 (-$187.97 | (-4.5% Tue-Tue)
ETH: $1,628.55 (-$.85) | (-3.7% Tue-Tue)
Gold: $1,908 (-$15.00) | (-.006% Tue-Tue)
S&P 500: 4,496.83 (-18.94) | (0% Tue-Tue)
---
The day after Labor Day and all through the financial markets you can hear the groans of traders, investors and advisors as they get back in top mental form after "summer world." But, here we are. Deal with it.
It might be a very good time to think about what's coming. Traditionally September and October are not a good time to be bullish. And since there has been a preponderance of bullishness this year these next few months might be extra treacherous. But hey, that's just me.
So if you haven't noticed, the economy is slowing (that's what we want, right???). But interest rates are NOT going down (in fact, creeping higher), inflation is not receding (again, moving up) and consumer debt is pushing all time highs. Bad news is good news, right? NO, NO NO. That was pre-summer. Welcome to the post-summer season. A hurricane is brewing for the financial markets.
Keeping up with bitcoin (and ethereum). The legal tussle between Grayscale (yea, good guy) versus the SEC and Gary Gensler (boo, bad guy) went Grayscale's way (yea). A judge ruled that the SEC had no right to withhold Grayscale's application for a spot bitcoin ETF. After running up to $30K+ bitcoin has backed down to $25K-$26K. Why? Seems Mr Gensler will ignore the law and postpone any and all bitcoin ETF applications (boo). But, can't keep the inevitable bottled up for long.
Soooooo, here's some (brilliant?) ideas;
I love BITCOIN and ETH. There will be a spot BITCOIN (and ETH) very VERY soon. Dips are for buying.
GOLD is still stuck in the mud (makes Burning Man look dry). Hold if you must (if you like investments going nowhere) but it looks like GOLD will be in the $1,800's again soon.
The S&P 500 is on borrowed time. Own at your own risk. Bulls are the same folks who say "I'll ride out this Category 5 hurricane. I'm tough."  Uh Huh!! 
---
WHAT KEEPS ME UP AT NIGHT AND SCARED?  THE SEC (AGAIN, G. GENSLER) ANNOUNCES IT IS ILLEGAL TO OWN BITCOIN. (LIKE GOLD IN THE 1930'S) NOT LIKELY…..BUT???
---
NEW TARGETS:
BITCOIN 2023…….UP……new all time highs

ETH 2023…………UP……..new all time highs

GOLD 2023……….??????????

S&P 500 2023……..DOWN…….DOWN……DOWN……...LOOKING AT 3,250
Current trading positions: 
 LONG BITCOIN
 LONG ETH
NEUTRAL GOLD
SHORT S&P 500
---
We compare the price of Bitcoin, Ethereum, Gold & the S&P 500. We use the CME Bitcoin Indexes (BRR & BRTI) and the CME Ethereum Indexes (ETH_RR_USD) & (ETH_RTI_USD) for reference as well as the London Bullion Market afternoon price settlement on the digital assets & gold.
---
Bill Taylor is CEO of Digital Wealth News and an advisor to Entoro Investments. He is widely published & quoted in financial media and an international expert on markets and BTC, ETH, Gold & SP500.
His opinions are solely his own and for informative purposes only.