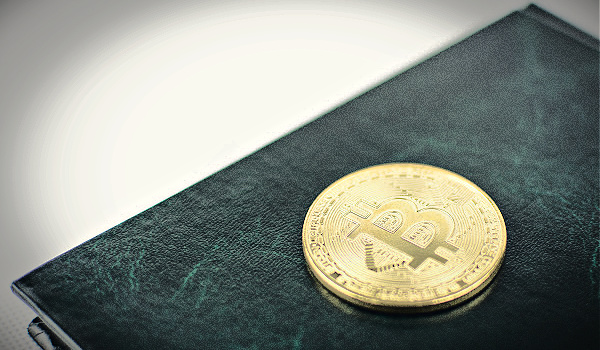 ---
It looks like the Fed is still interested in a CBDC, despite objections.
JPMorgan Chase's "JPM Coin" is processing over $1 billion daily for several big guns.
Per a new report, crypto custodians are finding new ways to offer solutions to clients.
Kraken will have to share user data with the IRS.
Plus, SBF took the stand.
These are your decentralized diaries!
---
Bitcoin Prices Hit $35k, the Altcoins Followed
Bitcoin continued its bull run from a $30,778.40 to a $35,150.43 high.
If this continues, the $35k support level could usher in new price highs. Bitcoin is currently at $34,687.10 (as of 10/30/23).
The altcoins are following the king of the crypto hill's sentiment.
Ethereum (ETH) is currently at $1,819.63, Solana (SOL) at $3.75, Chainlink (LINK) at $11.42, Polkadot (DOT) at $4.34, Avalanche (AVAX) at $11.61 and BNB (BNB) at $228.68.
The Fed Will Continue CBDC Research
Michael Barr, the Vice President for Supervision at the Federal Reserve, indicated in a speech that the Central Bank is researching technologies that support central bank digital currencies.
Barr also said the Fed's focus is on overall infrastructure.
J.P Morgan Chase: JPM Coin Processes $1 Billion in Daily Transactions
In a recent Bloomberg interview, Takis Georgakopoulos, the Global Head of Payments at J.P Morgan Chase, indicated that the financial behemoth's token (JPM Coin) crossed $1 billion worth of transactions daily for several corporate giants.
Georgakopoulos also indicated that CBDCs are a method of creating an efficient retail version of the token.
J.P Morgan Chase created JPm Coin in 2020 on Quorum, an open-source framework within Ethereum's ecosystem built to handle enterprise projects.
"Crypto Aid Israel" Donations Surpassed $200,000
Crypto Aid Israel, an initiative by the crypto community to support the victims of the October 7, 2023, Hamas attacks, revealed that donations had crossed the $200,000 mark.
KPMG is assisting in bridging funds alongside over 30 crypto heavyweights.
CcData: Crypto Custodians Are Offering More Use Cases to Clients
According to a recent report by Ccdata, a leading crypto research firm, crypto custodians are finding new use cases for their clients per service.
The report identified staking, tokenization of real-world assets, trusts, and exchange-traded products as new offerings provided by custodians.
Zodia Custody, an institutional provider, commissioned the report.
U.S. Court of Appeals Ordered the SEC to Review Grayscale's Spot Bitcoin ETF Application
Crypto's leading asset manager had its day in the sun with a widely expected legal victory against the SEC.
The U.S. Court of Appeals ordered the regulator to review Grayscale's application to convert its Bitcoin trust to an ETF.
The crypto asset manager also launched a new standard (" Grayscale Crypto Sectors"). It is available as the "FTSE Grayscale® Crypto Sector Index."
Grayscale sued the regulator last year over its refusal to convert.
Backed Finance Integrated Chainlink's Proof-of-Reserves
Backed Finance, a boutique tokenization platform, revealed its integration of Chainlink's Proof-of-Reserves (PoR).
The development allows for independent verification of the Swiss-based firm's assets.
Kraken Notified Users about its Data Exchange with the IRS
Following a June 2023 court order, Kraken, a leading cryptocurrency exchange, informed users of sharing user data with America's tax man.
In November, Kraken will provide the IRS with user data and transaction history for customers who had annual transactions over $20,000 between 2016 and 2020.
Coinbase: Crypto Offers Younger Generations the American Dream
The American dream is still alive. But for the younger generations, it is crypto. That is according to Coinbase's "Q3 Quarterly Insights Report".
Based on current ideals, 9% of Gen Z and 19% of millennial respondents believe anyone can achieve the American dream.
5% of both population segments find that the current financial system is "speedy."
38% (two-fifths) of younger respondents perceive crypto and blockchain as an economic opportunity option.
In related news, in its ongoing legal battle against the SEC, the cryptocurrency exchange asserted in its closing arguments that the regulator overstepped its authority.
Bitwave, the premier crypto finance ecosystem, launched "Bitwave Enterprise Payments" for institutional clients.
Coinbase Prime powers the solution.
Sam Bankman-Fried Testified in the Jury's Absence and Presence
The trial of Sam Bankman-Fried, the former CEO of FTX, continued with him taking the stand with an absent and later present jury.
In the jury's absence, SBF said he did not recall discussing a $13 billion gap on the Signal messaging app.
He also said he believed FTX could loan Alameda client funds per FTX's terms of service.
In front of the jury, SBF began his testimony by telling jurors that he made mistakes at FTX and that the biggest was not having a risk manager on the team.
Bankman-Fried also alleged that Caroline Ellison, the former CEO of Alameda Research, didn't mitigate the hedge fund's risks when advised to do so.
SBF also iterated that Alameda's ability to have a negative balance was part of measures taken to correct a risk management error.
---