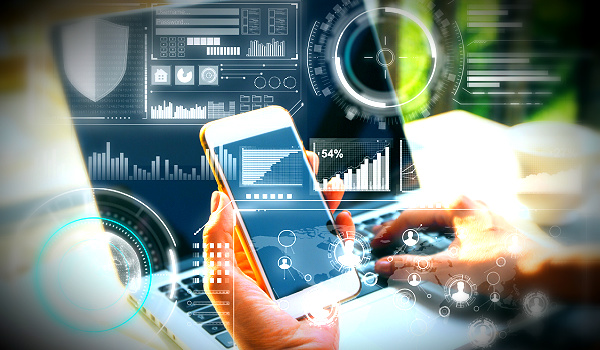 ---
The wealthtech news firehouse opened up last week, and as a result, there are plenty of advisor technology headlines to discuss today. We have news from CAIS, Orion, Asset-Map and Pontera, among many others. 
While it seems like every week this year has been a busy one in advisortech news, last week was extra-active because of the flurry of announcements that always seem to coincide with Schwab's annual IMPACT RIA conference. 
The reasons a wealth techfirm might want to release big news around IMPACT—which took place in Philadelphia last week—are pretty obvious. Schwab is the largest RIA custodian, news flies fast at that conference and it's nice to have fresh information to discuss with journalists, clients and prospective clients in-person on the conference floor. 
There are, however, drawbacks that wealthtech firms (and their media partners) probably spend too little time considering. For example, the publications serving advisors and the wealthtech industry are also extremely busy around these conferences. So by announcing during a big conference week, these companies are diminishing any hope for serious coverage by an industry publication. 
But they also risk being lost in the flow—because news moves very fast during these weeks, and so much of the focus of conference attendees (both in-person and virtual) is on attending sessions and receiving continuing education credits, there is little attention available to be paid to these announcements. As soon as one piece of news is published, it's often swept away and overwhelmed by the next big piece of news, and if your wealthtech company's news comes during a week of big global economic and geopolitical news, it may never reach its intended source. 
Never fear, though, we're here to collect all the advisortech headlines that may have fallen through the cracks. 
---
Acrisure 
Acrisure announced the formation of the Company's Southwest Region. Partners in Southern California, Nevada, Arizona and New Mexico will now operate as Acrisure and offer the Company's full suite of financial services solutions including personal and business insurance lines, cyber services, employee benefits, mortgage origination, next generation financial tools, and many more. Centered around offices in Los Angeles and Orange County, CA the Southwest Region will be led by long-time Acrisure Partner Patrick Thomas. In his new role, Thomas brings over 15-years of experience operating as an Acrisure Partner in Orange County, CA. 
Asset-Map 
Asset-Map Holdings announced a new integration with Schwab Advisor Services, which will allow Asset-Map's industry-leading visual financial advice engagement experience to be integrated with Schwab Advisor Center's® APIs, providing advisors with valuable information to better serve their clients. 
As a result of this integration, advisors who custody with Schwab Advisor Services will gain the ability to quickly and accurately populate Asset-Map's product offerings with Schwab positions and balances data for accounts, ensuring a seamless workflow experience. 
CAIS 
CAIS announced the launch of its new SaaS platform, CAIS Solutions, which uses the power of CAIS technology to centralize and streamline alternative investment funds, no matter where advisors or home office representatives source funds. 
Among several features, CAIS Solutions centralizes all alternative investment funds onto one platform, providing a unified and scalable end-to-end solution. This includes funds purchased directly from managers, funds sourced from other platforms, and all legacy fund positions. 
CAIS Solutions offers two technology products that can be utilized together or separately: CAIS Trade, which streamlines the alternative investment subscription process, and CAIS Post-Trade, which scales the operational management of a firm's data and document requirements. 
Canoe 
Canoe Intelligence ("Canoe"), the financial technology company guiding the alternatives industry forward with smarter data management, introduced its newest product, Canoe Tax. This addition to the Canoe suite of solutions builds on recent product releases, exemplifying Canoe's commitment to innovation and industry-leading product development in the alternative investment data space. 
Canoe Tax streamlines the management of common tax documents, including Form 1099, Form 8621, Form ADV, state and federal K-1 and K-3, among others. The solution eliminates the manual processes associated with collecting, categorizing, and storing these documents. Further, in line with Canoe's Intelligence platform, Canoe Tax efficiently extracts and delivers the relevant tax data to downstream systems, resulting in significant time savings and data accuracy. 
Canoe Tax is a tech-enabled add-on solution designed for Canoe clients, further enhancing their experience 
Crystal Capital Partners 
Crystal Capital Partners announced the addition of Lee Minton, former Sculptor Capital Management's Global Head of the Client Partner Group, to its Advisory Board. Mr. Minton will participate in Crystal's quarterly Investment Committee, working with the management team to further institutionalize the firm's operational processes.  
Mr. Minton brings a broad range of alternative investment experience to this role with his financial services tenure. Mr. Minton first began his early career at Goldman Sachs before joining Sculptor Capital Management, a $33 billion global alternative investment manager. Mr. Minton was a 14-year veteran at Sculptor, where he led the firm's capital formation and investor relations initiatives. More recently, Mr. Minton co-founded Front Street Investment Partners, a firm that specializes in investments across real estate, venture capital, private equity, and credit. Additionally, Mr. Minton is an active community member, serving on the Leadership Development Advisory Council for Capitalize for Kids, a non-profit focused on children's mental health.  
Docupace 
Docupace announced the continued expansion of its sales organization with additions to its business development and enterprise solutions teams. 
Recent expansion of the Docupace sales organization includes the addition of Michael Kroener and Roger Romero as vice presidents – enterprise solutions. Kroener brings a successful track record as both a top individual and team producer with deep knowledge of our wealth technology industry. Most recently, he led Partnership and Enterprise Sales for VRGL, a client actuation and proposal management platform for wealth enterprises and RIAs. He's also previously held sales leadership positions at Nitrogen, VISE, eMoney and others. 
Romero is also a veteran sales professional known for thriving in fast-paced environments and applying a creative approach to sales. Most recently, he was an Account Executive at Practifi, an optimization platform for wealth management firms. Romero has previously held sales leadership positions at Fiserv and eMoney. 
Docupace is also investing in growth with recent additions to its business development team. Caitlynn Bowers and Evan Smith as business development specialists, reporting to John Kotsiantos. Bowers, also a veteran of eMoney, brings advanced skills and experience working directly with financial advisors to optimize their technology usage. Smith brings a strong entrepreneurial spirit and financial services experience to the group – his experience includes time at Merrill Lynch. 
DriveWealth
DriveWealth announced the launch of fixed income and international mutual funds in its platform used by hundreds of partners around the world. Following its launch of options trading earlier this year, partners building investing products on the DriveWealth platform now have access to all major retail asset classes using one consistent set of APIs. 
With fixed income access, customers can trade both US Treasury securities, as well as corporate bonds that trade over-the-counter in the United States. 
DriveWealth previously added over 30,000 US mutual funds to its platform earlier this year. Now, non-US investors can invest in a wide range of fund products, with its launch of Global Mutual Funds. These can include sector funds, ESG funds, UCITS, and more—previously out of reach of many international customers. 
Grayscale Investments 
Grayscale Investments, the world's largest crypto asset manager, launched Grayscale Crypto Sectors, a new framework designed to set the standard for organizing the crypto asset class, and announced a new partnership with FTSE Russell, an LSEG business and a leading global index provider, to introduce the FTSE Grayscale Crypto Sector Index Series ("Crypto Sector Indices"), a comprehensive set of five distinct, rules-based indices capturing the investable crypto market of Grayscale Crypto Sectors. 
The partnership between Grayscale Investments and FTSE Russell aims to help investors categorize and analyze the crypto ecosystem. Over time, various tools and structures will be created to monitor themes, risks, and opportunities of the asset class, advancing more informed investment decisions. 
iCapital 
NewEdge Wealth, LLC, a registered investment advisor specializing in servicing the needs of ultra-high net worth families, family offices and institutional clients, and iCapital, the global fintech platform driving access to alternative investments for the wealth management industry, announced a strategic partnership today that provides NewEdge Wealth financial advisors and their high-net-worth clients with access to a diversified range of alternative investing opportunities.  
The partnership includes a customized technology offering that provides advisors at NewEdge Wealth with a curated menu of alternative investment strategies – from private equity, private credit, real estate to hedge funds – and also enables the firm's advisors to purchase structured investment opportunities. 
Orion 
Orion Advisor Solutions this week announced major integration innovations: the launch of an enhanced Schwab Advisor Services custodial integration featuring real-time data and a new Advisor Trading experience, including enhanced advisor trading workflows and automated Schwab money market fund investing. 
The new Advisor Trading experience is designed for Orion advisors who seek a sophisticated, yet efficient portfolio implementation. The Advisor Trading experience connects advisors with real-time data access from Schwab Advisor Services and allows for the efficient handling of requests, reviews, and trade execution, all without the need to switch back to their custodial system. To save advisor teams even more time, Orion has integrated this functionality into both Redtail and the Orion Advisor Portal. 
Orion's revolutionary trading platform now offers automated money market securities allocation. Advisors can set up and manage value-added interest rate exposure opportunities for their clients' accounts, via Schwab money market fund (MMF) holdings at the click of a button, without the hassle of manual trading. Orion's rebalance engine will automatically create trade orders to buy or sell custodian-specific MMFs to a specified percentage of an investor's overall portfolio cash allocation. 
Pontera 
Pontera, the fintech company helping retirement savers receive professional 401(k) management from their trusted financial advisor, and Kovack Financial Network ("Kovack"), a privately-owned investment advisor and broker-dealer, have announced their partnership following Kovack's recent annual national conference in Fort Lauderdale. Through this partnership, Kovack financial advisors are now equipped to offer secure and compliant 401(k) management as part of their core practice. 
As the median American family holds more than half of their net worth in their retirement plan accounts, Kovack-affiliated advisors can now ensure these critical assets are not left behind. 
Kovack serves as a one-stop shop to support independent advisors. Now with Pontera, Kovack-affiliated advisors can analyze, monitor, rebalance, and bill on clients' retirement plan accounts as part of a comprehensive financial strategy for their families. Pontera also integrates with Kovack advisors' existing portfolio management tools, BNY Mellon's Pershing X Wove and Envestnet platforms, enabling unified performance reporting for clients. 
Savvy Advisors 
Savvy Advisors Inc. ("Savvy"), a registered investment advisor (RIA) affiliated with Savvy Wealth Inc., announced that Michael Most has joined the firm as principal wealth manager. Based in Fort Lauderdale, Most is the eleventh advisor to partner with Savvy nationally. With Savvy's all-in-one platform, Most can now seamlessly integrate with industry-leading tools that will allow him to save time and scale his practice efficiently.  
With more than two decades of industry experience, Most spent the last 10 years of his career working as a financial advisor/Private Wealth Manager at LPL Financial where he managed approximately 80 million in assets under management. Prior to his role at LPL, Most was a senior financial advisor at Ameriprise Financial Services. At Ameriprise, Most also worked as a training manager and district manager, honing his strategic leadership skills. 
During his tenure at Ameriprise and LPL, Most had the chance to enhance his prospecting skills and cultivate a robust network of clients. In his new role, Most will leverage Savvy's proprietary technology, lead generation capabilities, and automated marketing support to help him further scale his practice. 
Schwab 
Schwab Advisor Services announced that Model Market Center, the industry's first model portfolio marketplace, pioneered by TD Ameritrade ("TDA"), is now available on Schwab Advisor Center. The tool, a technology solution that enables advisors to tap into more than 500 asset allocation models from more than 50 leading money managers, marks the latest milestone in Schwab's efforts to build the industry's leading custody platform for registered independent advisors (RIAs). 
SEI 
SEI announced that Stephanie Miller has been appointed to its Board of Directors. She joins Executive Chairman Alfred P. West, Jr. and current directors Jonathan Brassington, William Doran, Carl Guarino, CEO Ryan Hicke, Kathryn McCarthy, and Carmen Romeo. In addition to her board responsibilities, Miller will serve as a member of the Audit and Legal and Regulatory Oversight Committees. 
Miller is Chief Executive Officer at Hazeltree, a leading provider of treasury and liquidity management solutions for the asset management industry. With more than 25 years' experience across financial services, she has a combination of experience in traditional financial markets, digital assets, and emerging markets. She previously served as Chief Administrative Officer at Gilded, a Miami-based gold trading fintech. Prior to Gilded, she was CEO at Intertrust Group, a public Dutch Euronext company, where she led the digital transformation of the client experience and development of a robust organic and inorganic growth strategy. Miller also held executive roles at SS&C Technologies, JP Morgan, and Citco Fund Services. 
Smartleaf 
Smartleaf announced its total assets under management have now exceeded $50 billion. This milestone not only signifies the maturity of Smartleaf's cutting-edge technology but also reflects the growing demand for its services, which streamline personalization and tax optimization for both advisors and investors. Further, it underscores the market's clear recognition of these capabilities as vital competencies, rather than mere products. 
Wealthbox 
Wealthbox announced its live integration with ClientWorks, LPL Financial's advisor technology platform. Starting today, the integration with ClientWorks provides LPL-affiliated advisors with visibility into client account information and demographic data from directly within Wealthbox to help streamline their work. 
The live integration released today will be augmented early next year with two-way syncing of client information between the systems. For advisors who would like to learn more about the integration between Wealthbox and ClientWorks, Wealthbox will be hosting a live demo webinar on 11/9 at 2PM ET. Advisors can also sign up for a free trial today and connect Wealthbox and ClientWorks.
---