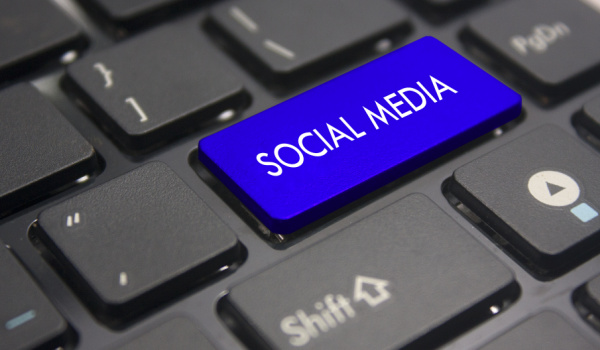 ---
By DWN Staff
As we edge closer to the end of the year, the ever-evolving nature of social media presents diverse opportunities in 2024 for a wide range of industries, including the wealth industry. To participate in this digital landscape, financial professionals must stay updated and adapt to emerging social media trends.
We recently sat down with Teresa Leno, CEO and Founder of Fresh Finance, to explore some of the most anticipated social media trends for 2024 with her. In this article, she outlines seven social media trends financial professionals must leverage to create connections, build trust, and ensure effective client communication.
1. Personalization

Personalization remains critical to financial professionals and the services they offer. Personalization involves delivering content tailored to the knowledge or experience needs, circumstances, and preferences of individual clients. Advances in artificial intelligence and machine learning have given rise to sophisticated social media tools capable of gathering and analyzing user data and delivering statistics on engagement. Such tools can help financial professionals create personalized experiences that resonate with clients, enhancing client satisfaction and loyalty.
2. Video Content
With the increasing popularity of video-sharing platforms like YouTube, TikTok, and Instagram's IGTV, the demand for video content is expected to surge. Financial professionals can leverage this trend by offering educational videos, live Q&A sessions, or simple explainer videos to explain complex financial concepts in a straightforward, engaging manner. Using social media platforms to share videos can make financial information more accessible to clients, thus boosting interaction and engagement.
"Video content will remain one of the most effective ways financial professionals can engage with their clients, prospects, and industry peers in 2024. The video content must be short, to the point, and entertaining to remain interesting to the viewer. Above all, the video should demonstrate the financial professional's human qualities and not be so formal, so clients and prospects can relate to them," says Teresa Leno, CEO and Founder of Fresh Finance.
3. Enhanced Use of Augmented Reality, Virtual Reality and Mixed Reality
Augmented reality (AR), virtual reality (VR), and mixed reality (MR) are becoming increasingly interwoven into social media platforms. Financial professionals can use these technologies to provide interactive and immersive experiences for their clients. For instance, VR technology could enable virtual meetings, allowing advisors to interact with clients in a more immersive, personalized setting, regardless of geographical limitations. AR and MR can also be employed to visualize financial data, making it easier for clients to grasp complex financial scenarios.
4. Messaging and Chatbots

The role of messaging platforms and chatbots in customer service is progressively growing. Chatbots enable instant, round-the-clock interaction between financial professionals and their clients. Clients can inquire about services or seek advice anytime. At the same time, automated chatbots can handle simple inquiries, providing instant responses and freeing time for financial professionals to focus on more complex tasks.
5. Social Commerce

Social commerce, which is buying and selling directly through social media platforms, is another emerging trend. Social shopping simplifies the customer journey, making it easier for consumers to purchase now from their social feeds. Financial professionals might capitalize on this trend by selling financial planning services, webinars, or informational products such as books or guides directly through platforms like Facebook, Instagram, or LinkedIn.
"Many financial professionals are also authors and have produced engaging books that span topics from financial education to "how to" guides such as preparing for the next chapter of life: retirement. There are many reasons why financial professionals should sell these products on social media: visibility, validation as thought leaders, and a constant opportunity to sell more books, etc., when regularly posting on social media," adds Leno.
6. Influencer Collaborations

Influencer marketing is not a new concept; however, it continues to gain momentum in the wealth industry. Financial professionals can collaborate with influencers with significant followers in a specific niche. These influencers can help endorse the advisor's services to their followers, creating a broader audience reach and strengthening their credibility and visibility.
7. Authenticity and Transparency
Authenticity and transparency have always been vital to establishing trust in any professional relationship, but even more important in the finance sector, where trust is fundamental.
"In 2024, clients and prospects will most likely continue prioritizing financial professionals who are authentic in their communications and transparent about their offerings, policies, and processes. There is no better place for financial professionals to demonstrate these attributes than on social media by what they post and react to," says Leno.
In conclusion, the landscape of social media is continually evolving, presenting new opportunities and challenges for financial professionals to engage with clients and prospects. By staying on top of these 2024 social media trends, financial professionals can enhance their digital presence, foster stronger client relationships, add value to their services, and attract new clients.
Contact Fresh Finance to learn more about their enterprise MarTech SaaS content tool for firms with 25 or more advisors
---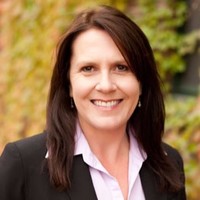 Teresa Leno worked as a financial advisor and experienced firsthand the importance of financial education to help clients make more informed decisions before a crisis. Through her experience, Fresh Finance was started as a financial content marketing solution to help advisors validate their expertise through sharing content.