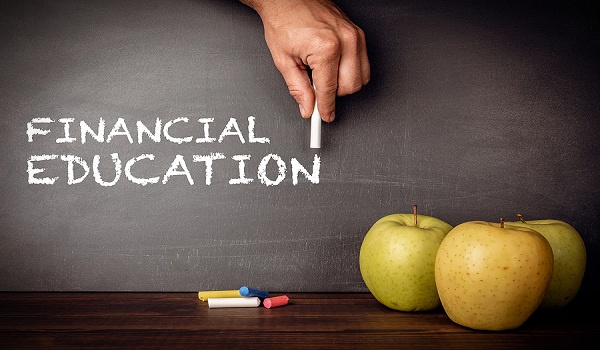 ---
By Teresa Leno
Traditionally, wealth, banking, and insurance professionals were facilitators, managing transactions and providing products and advice. Investing coupled with products is a critical strategy for wealth building. Still, some customers require a deeper understanding of financial markets, product options, and potential risks. In recent years, there has been a growing expectation among the public that organizations should provide more than just advice on which products to purchase; they desire more as they work toward improving their financial health.
Financial education and literacy involve understanding how money works in the world – how one earns money, manages the flow, how to invest, and how to make informed decisions that lead to financial health and stability. Trust and transparency exist when a financial organization or its professional educates a customer on these aspects, which is necessary for a healthy customer relationship.
At the heart of the customer experience (CX) is financial education. Digital interactive education based on the customers' problems and how to solve them or work toward goals enables relationship building with the 'advisor' or organization regardless of the clients' generation. Educational newsletters, social media content, customer portals, and websites provide opportunities to help clients work toward holistic wellness.
Adobe's 2023 Digital Trends – Financial Services in Focus report, in collaboration with Econsultancy, identified some of the key trends regarding customer expectations:
52% of organizations plan to offer meaningful digital interactions that improve customers' financial health
40% of organizations plan to modernize experiences to attract younger customers (e.g., Gen Z, Millennials)
50% (half) of customers wish their bank was more proactive about giving them advice
52% of customers want their financial provider to alert them to issues that might impact their financial health
63% of organizations agree they need to deliver consistent, personalized content to more channels
61% of customers are looking to replace historically offline experiences with digital experiences
One of the main reasons customers expect financial education from their professionals is that it helps them better understand their financial situation. Before purchasing products, they can better understand the risks involved, the expected return on an investment, the financial market fluctuations, and other things that may impact their financial wellness. Financial education enables them to assess the need for various products based on their financial goals ahead of purchasing them.
Financial education can also help foster confidence. A confident customer feels more in control of their financial decisions, which manages stress and uncertainty. When they understand the details of their investments, they are more likely to stick with their long-term investment strategy, even during market downturns.
In addition, professionals prioritizing education over product push echo fiduciary standards – they are ethically bound to act in their customer's best interests. Acting in their customer's best interests cultivates trust and respect between the professional and the customer, helping manage the chance for conflicts of interest.
Customers also desire financial education because it gives them the skills to hold wealth, banking, and insurance professionals accountable. When customers understand financial concepts, strategies, and products, they can ask better questions, vet advice more effectively, and determine if they want to continue working with the professional. Through ongoing education provided by trusted professionals, customers become better equipped to navigate various life stages, such as buying a home, saving for college, planning for retirement, and estate planning.
As these trends continue, organizations must empower their professionals with Martech tools that increase client engagement through financial education. These tools give customers the skills to work toward holistic financial wellness. When organizations shift from facilitator to educator, they solidify relationships and attract new business, which results in a more significant market share.
Contact Fresh Finance to learn more about their enterprise MarTech SaaS content tool for firms with 25 or more advisors
---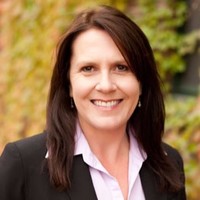 Teresa Leno worked as a financial advisor and experienced firsthand the importance of financial education to help clients make more informed decisions before a crisis. Through her experience, Fresh Finance was started as a financial content marketing solution to help advisors validate their expertise through sharing content.