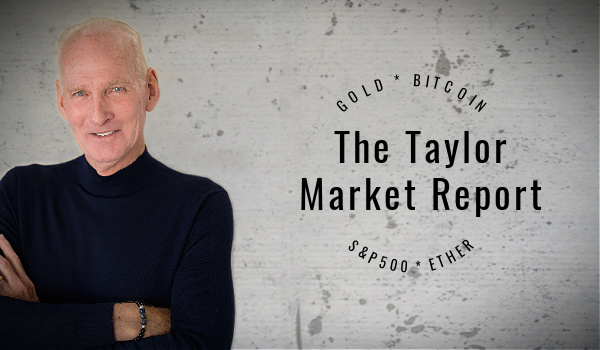 ---
Common Sense for Uncommon Markets
By Bill Taylor, Contributor/CIO-Entoro Investments
---
The opinions expressed below are my own & do not represent those of Entoro Investments, Digital Wealth News or any affiliates.  Any financial advice included in the column is for entertainment purposes only.



Bullish for week of 10/10/23
BTC | ETH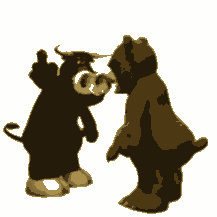 Neutral for week of 10/10/23
GOLD


Bearish for week of 10/10/23
S&P 500  

10/10/23 Closing Prices:
BTC: $27,380.44   (0% Tue-Tue)
ETH: $1,564.69   (-5% Tue-Tue)
Gold: $1,843   (+2% Tue-Tue)
S&P 500: 4,358.24   (+3% Tue-Tue)
---
Oh good! A Mid-East war. Just what we need. What's next? An alien invasion. Locusts? This fourth quarter is off to some kind of start.
So financial markets sold off last week UNTIL Friday's non-farm payroll number came out. Hotter (+336K) then expected which would imply the Fed might raise interest rates again. But no. Markets rallied. On Saturday Hamas attacked Israel and when markets reopened on Monday…..markets rallied. Looks like we are back to bearish news is actually bullish news. Well OK then.
Meanwhile bitcoin and ethereum are quite content to wander around and do nothing. SBF's fraud trail? meh! The SEC f***ing around with an approval, or not, of a bitcoin ETF? meh! Seems crypto (BTC & ETH) are just curious bystanders for now.
The focus right now (subject to multiple changes) seems to be the inflation numbers due this week (PPI and CPI). The financial markets are obviously anticipating a 'softening' of inflation. Bonds have rallied (rates eased) and equities (S&P 500) have also jumped. But after the PPI and CPI releases the focus may return to current events, better known as reality.
So, what to do?
GOLD had a slight 'pop' this week. Don't get too excited. With everything going on, the shiny metal should have jumped much higher. I'm neutral but with a downside bias. The $1,800 level may not hold.
BITCOIN & ETH. Both going nowhere….for now. The upside far exceeds the downside risk. I'm a buyer and long term holder. When the buyers come in (and they will), the chase will be on. Be ready.
The S&P 500 took a dive and then staged a rally. Why? I have no idea. The equity market will "discover" reality and the big dive will happen. Tough to be short BUT what a feeling to be short in a downside panic. Stay short (yes, I'm stubborn. All old Chicago Bear fans are).
---
THE ONLY EXPLANATION FOR THE FINANCIAL MARKET'S BEHAVIOR THAT I CAN THINK OF IS THAT THE COVID AND FLU VACCINES INVESTORS TOOK WERE LOADED WITH ANTI-REALITY DRUGS.  THEY BETTER HOPE THE BOOSTERS KEEP COMING.

WATCH FOOTBALL TO ESCAPE REALITY? LOOKS LIKE THE NFL AND TAYLOR SWIFT MARKETING GIG HSS RUN ITS COURSE. SAD. THE KANSAS CITY CHIEFS WILL NEED A NEW MASCOT.

---
NEW TARGETS:
BITCOIN 2023…….UP……new all time highs

ETH 2023…………UP……..new all time highs

GOLD 2023……….??????????

S&P 500 2023……..DOWN…….DOWN……DOWN……...LOOKING AT 3,250
Current trading positions: 
 LONG BITCOIN
 LONG ETH
NEUTRAL GOLD
SHORT S&P 500
---
We compare the price of Bitcoin, Ethereum, Gold & the S&P 500. We use the CME Bitcoin Indexes (BRR & BRTI) and the CME Ethereum Indexes (ETH_RR_USD) & (ETH_RTI_USD) for reference as well as the London Bullion Market afternoon price settlement on the digital assets & gold.
---
Bill Taylor is CEO of Digital Wealth News and an advisor to Entoro Investments. He is widely published & quoted in financial media and an international expert on markets and BTC, ETH, Gold & SP500.
His opinions are solely his own and for informative purposes only.