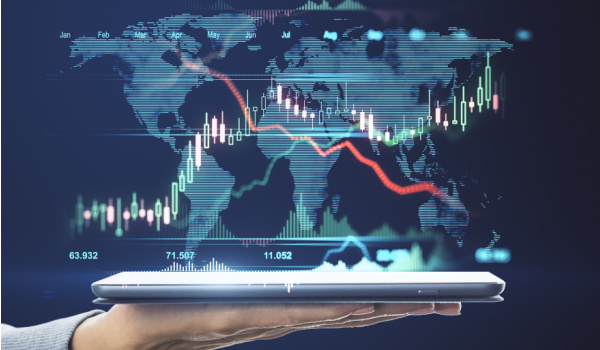 ---
The industry continued bringing out solutions that solve everyday problems with digitization and AI at the core.
Enfusion launched its management offering.
Citi successfully integrated with the Versana ecosystem, and the Options Price Reporting Authority (OPRA) extended its data stream tape upgrade to February 2024.
BlackRock successfully transferred tokenized assets on J.P. Morgan's network, while Thompson Reuters launched an invoicing product.
Wells Fargo decided to open up its institutionally-focused "LifeSync" product to its retail customer base, and Majesco included AI-driven solutions as part of its fall upgrade.
This is your week in digital wealth!
---
WealthTech, RegTech, Regulatory, and Treasury
Enfusion, Inc. 
Enfusion, the premier portfolio management solutions firm, launched its management solution ("Portfolio Workbench"). 
"Portfolio Workbench" has a user-friendly interface and extensive features, including portfolio adjustments, compliance, and modeling tools. 
Versana, a leading loan data solutions platform, revealed Citi's successful connection to its ecosystem. 
The integration enables effective data exchange and administration within the banking giant's ecosystem. 
The Options Price Reporting Authority (OPRA)
Following requests from the marketplace, the OPRA slowed the launch of the doubling of its data stream tape to February 5th, 2024. 
The OPRA plans to increase its data streams from 48 to 96 lines across its distribution network. 
 The Derivatives Service Bureau (DSB)
The Derivatives Service Bureau (DSB), the world's numbering agency for OTC derivatives, launched the Unique Product Identifier (UPI) Service. 
The UPI allows for trade activity buildup and monitoring, providing the much-needed tools per risk. 
Reporting begins next year, starting with the United States on January 29th, 2024, Europe on April 29th, 2024, and Japan in April 2025. Compliance in Singapore and Australia will follow later in the year, in October 2024. 
Crypto, Blockchain, and Digital Assets
The Group of Twenty (G20)
The finance ministers and central bank governors of the world's twenty leading economies endorsed a roadmap per digital asset regulation at their meeting in Marrakech, Morocco.
The roadmap includes a call for global coordination of activities and information sharing beyond the G20.
CoinList, a leading cryptocurrency exchange, revealed the launch of a new staking fund. Accredited American investors can earn rewards.
The "CoinList Staking Fund" currently supports Near (NEAR) and Ethereum (ETH) staking activities.
BlackRock/Barclays/J.P. Morgan
In a win for the tokenization movement, banking giants Barclays and BlackRock went live on J.P. Morgan's Tokenized Collateral Network (TCN).
BlackRock transferred tokenized Money Market Fund (MMF) shares to Barclays.
FinTech, Personal Finance, and Apps
Thompson Reuters/Pagero
Thompson Reuters, the global information and tech behemoth, launched a centralized invoicing solution ("ONESOURCE E-Invoicing"). 
"ONESOURCE E-Invoicing" allows firms to integrate with their ERP solutions and comes with full compliance powered by Swedish digitization FinTech, Pagero. 
Leading automated risk solutions firm Compliance.ai unveiled the enterprise edition of its ecosystem. 
The platform has several features, including flexible content generation, user role personalizations, and real-time intelligence reporting on the go. 
Fiserv, a premier payment behemoth, revealed its partnership with Plaid, a leading data-sharing-focused FinTech. 
Fiserv's customers can connect to Plaid's extensive ecosystem of over 8,000 apps and share data via its integration solution ("AllData Connect"). 
Small business-focused payroll and HR solutions firm Fingercheck revealed its partnership with IncredibleBank. 
The cooperation gives IncredibleBank's customers access to Fingercheck's cutting-edge solutions, streamlining processes and vertically integrating operations. 
Banking, Payments, and Infrastructure
Papaya Global
Papaya Global, the global leader in payroll automation, revealed the global availability of its direct deposit solution (" Workforce Wallet").
"Workforce Wallet" is available in 12 currencies and works off J.P. Morgan's infrastructure.
DataVisor, a premier fraud solutions firm, launched a fully automated detection solution ("AI Co-Pilot").
AI Co-Pilot significantly reduces the need for human involvement with its real-time capabilities.
Glia Technologies, Inc./Lumin Digital LLC
Glia, a leading customer communications firm, revealed the integration of its customer solution with Lumin, a premier banking solutions platform.
Everyday customer issues get settled seamlessly and instantly.
Wells Fargo
Wells Fargo, the banking giant, revealed that its wealth solution expanded to include retail customers.
The financial behemoth launched "LifeSync" for institutional wealth management clients but recently availed its retail clients.
(Publisher's Note – we bank for DWN at Wells Fargo and we haven't heard a peep about this offering.  Seems their marketing may be a bit lacking on conveying this feature to their customer base.)
REtech, InsurtTech and Investing
Fraud detection and prevention company FundingShield revealed its collaboration with SitusAMC, a boutique real estate valuation solutions firm. 
The cooperation integrates FundingShield's ecosystem with SitusAMC's warehouse lending platform, giving real estate transactions fidelity via real-time verifications. 
Majesco, a premier InsurTech firm, revealed several additions to its product ecosystem. 
The fall '23 upgrades include AI integrations to its "Majesco Copilot" and several automated inclusions across product lines.
BSI Financial Services/Unlock Technologies
Unlock Technologies, a home equity-focused RETech firm, revealed its cooperation with BSI Financial Services, a leading mortgage ecosystem. 
BSI will serve as the backup asset manager of the "Unlock HEA Trust 2023-1".
Unlock Technologies gives homeowners access to between $30,000 and $500,00 in home equity via "home equity agreements (HEAs)." 
On an added note, save the date…..
The President and CFO of CLEAR, Kenneth Cornick, will speak at the Money20/20 USA in Las Vegas on October 24th, 2023.  This is of particular interest because Clear is the on-site operation at numerous airports that allows travelers to skip the long TSA lines by utilizing iris identification software to confirm and vet travelers' identities.  Now they are moving into KYC/AML for the financial sector, an interesting – but natural – progression for the firm. We found this quite interesting. 
For your reference, Money 20/20 is the world's largest FinTech event. 
---