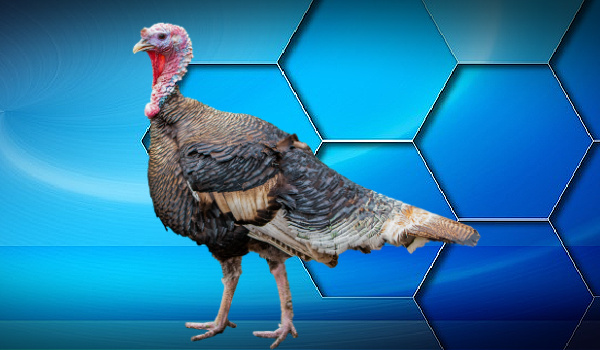 ---
Digital Wealth News is pleased to revisit a very special AND EXCLUSIVE interview from 2021 with noted blockchain entrepreneur, T. Gobble of FinTurk Farms this Thanksgiving week.
NAME: T. Gobble
TITLE: CEO
COMPANY: FinTurk Farms
---
How did you personally become involved in fintech?
Basically, by self-preservation. Back in the Fall of 2016 I observed that the owner of the farm I lived at was checking out my friends and myself and taking notes. I had heard that come November many of us may be missing, and not in a good way. I had just read some articles on this blockchain thing and realized how all of us turkeys could be tracked from farm to table (yikes) which would make the farm owner's workload easier. I decided to approach him with a partnership idea which, sadly, would mean turning my friends and farm mates into dinners but sparing myself. The farmer/owner loved the idea, I "tagged" my farm mates and put them on the blockchain so they could be "tracked" all through the "Thanksgiving dinner process" and the owner handled the back-office functions. The FinTurk Farms partnership was launched.
What does your firm do/offer within the fintech sector?
We provide fresh turkeys (ah, former friends) to companies like Tyson Foods that can be tracked throughout the food chain.
What is your role within your firm and what do you do there on any given day?
I make sure my farm mates (and friends) eat lots of very healthy feed, make sure they get a code that appears on the blockchain (tell them it's a badge) and, most importantly, make sure they NEVER find out what's coming in November.
What has been the biggest success in your firm to date?
Me staying off the Thanksgiving dinner table.
What has been the biggest failure in your firm and how did you adapt?
Losing farm mates and friends each season. But hey, it's a business decision, right?
What fintech leader do you admire the most and why?
Colonel Sanders. He has done so much for the "bird dinner" sector.
How do you feel consumers (or if more relevant for your firm – businesses) are adapting to the facet of fintech that your company operates within?
Consumers just love the ability to be able to know (and track) exactly where their Thanksgiving dinner came from. Total transparency all along the food chain made possible with blockchain (fintech) technology.
If you were to personally invest in just one fintech firm (other than yours), which one would it be and why? 
IBM. They are the leader in "Farm Tech" solutions.  I invest in IBM as a hedge so that my heirs will be taken care of……..well, just in case, ya know. I have been told I look very tasty.
HAPPY THANKSGIVING FROM DIGITAL WEALTH NEWS!!!
Gobble Gobble!!
---