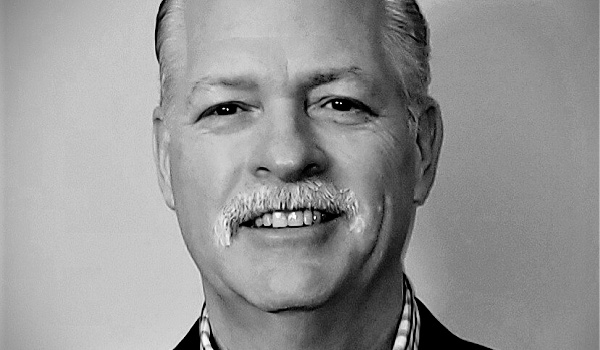 ---
Advisors changing some or all of their technology stack should give some thought as to how they will implement that change—how will they engage their staff? How will this change impact clients through the transition? When and how will they install the new technology? How do they keep other third-party technology providers in the fold?
"These decisions aren't made lightly," said Tim Highland, head of professional services at Practifi. "There is no one size fits all strategy and each choice should be approached with deliberation and with a partner that has experience."
"It's an intricate process for advisors that involves taking time out of their day with clients to engage us  to answer questions, provide data and perform testing while they work closely with our implementation team to ensure our technology is tailored to their specific businesses' needs once rolled out."
Meet Tim Highland
Highland started at Practifi in August after a long stint in finance, owning an RIA in the early 1990s that focused on high-net-worth investors. In the 2000s, he landed at Russell Investment Group managing relationships with strategic sales and marketing partners like Wells Fargo, Cambridge Investment Research and Schwab Advisor Services, before returning to wealth management in 2008. Where Highland then served as executive vice president of business development at IPI Wealth Management, responsible for leading hybrid broker-dealers and RIA's, driving both organic and new revenue growth. It was at IPI Wealth Management that Highland also participated in building the Advisor Desktop with Salesforce.
He also boasts a long career in the relatively young realm of fintech, first at Docupace in 2016 as vice president, strategic solutions, then at Skience where he served as vice president of client success.
Still, he describes an onboarding and implementation process at Practifi that may be among the best of its kind.
"My background from running my own firms to helping advisors build practices, is the value that I bring to Practifi and our Professional services team. My part in this process now is to make sure we understand what our customers' needs are and enable our platform to align, giving you greater visibility and the tools you need to excel across your organization and with your investment clients," explained Highland.
A Phased Process
Practifi, an enterprise-grade business management platform for high-performing financial advice firms, describes a three-phase journey for technology implementation. The first phase is discovery from an advisor's perspective, or sales from the point of view of a technology vendor. The final phase is an ongoing relationship between technology partners and advisory firms consisting of support, product updates, education, client feedback and registering satisfaction.
In between, the technology has to be implemented and onboarded, and Highland helps run a team of specialists implementing Practifi's newest clients, from major enterprises demanding sophisticated customizations to smaller practices who, in 2021, also demand a personalized approach.
"Larger enterprise firms have the resources to put together a plan, they often have a path that they've already established and we can help them realize their outcomes, but smaller firms, our implementation consultants are putting these plans together for them," said Highland. "Both approaches require our dedicated support and the firm's partnership."
Each client  requires a curated approach to ensure that the resources of both technology partner and advisor are well-spent. Practifi also thinks of onboarding as a multi-phase process that starts with definition and discovery to understand what a client wants.
"Our team is wholly committed to working closely with you to understand your pain points and goals to find the solutions you need. We aim not only to deliver what you want, but to bring a fresh perspective to your challenges," said Highland.
Next, Highland's team of experts need to understand where a business's data has resided in the past and find ways to bring old data into their new system. It's at this point that Practifi makes sure it's aligning with a firm's other technology.
"Both the technology partners and wealth management firm should then validate that the data is where it needs to be and the technology works as expected," explained Highland.
"If all of it aligns, the next step is deploying the technology and getting team members working in the system and utilizing it," he said. "Once that has happened, the client will begin working with a client success manager who will maintain the ongoing day-to-day relationship."
How To Prepare
"I use this analogy over and over—do the same as you would do for your clients, for your business," said Highland. "You're not going to build a retirement for your clients without putting a plan in place and making sure they have the proper resources and assets to meet their goals. My suggestion is to do the same thing when planning for a change in technology."
"Practifi's sales and implementation process bakes-in that planning," said Highland. "But ideally, this is something advisors are thinking about before they start shopping for new technology."
"Clients also need to make preparations internally," said Highland. Discussing potential changes with their teams and making sure stakeholders are ready to buy in across their organization before deciding to implement new technology.
"Then, they need to be an available resource to make a timely transition," said Highland. "There are other things tactically they can do to prepare before a transition date, and we'll give them checklists and guidelines so that they're able to do that."
"Firms should also be prepared for implementation and onboarding to be a long process, taking as long as four to 16 weeks for straight-forward, standard implementations," said Highland. "But they should also expect their technology provider to be a partner, working with them every step of the way."
"We're trying to set a very high level here, be a leader in our industry and make it a differentiator," said Highland. "We want to make it known that if you come here, you're going to have a great experience. This is an important step in the client/advisor journey here with us and we take our responsibility very seriously."
Long-Term Relationships
Any technology is only as effective as people's ability and willingness to use it. "It's for this reason we scrutinize every aspect of our platform to ensure it's easy and even enjoyable to use. Clients will quickly see their hard work reflected firsthand in the way their team adopts and leverages the rich data within Practifi," shared Highland.
And at the end of the process, Practifi wants the same thing with its wealth management clients that advisors want with their end-client: an ongoing relationship.
"We believe partnership is more than just picking up the phone when something goes wrong. Our team is wholly committed to working closely with you, making sure you get the most value out of our platform and our relationship," concluded Highland.
---