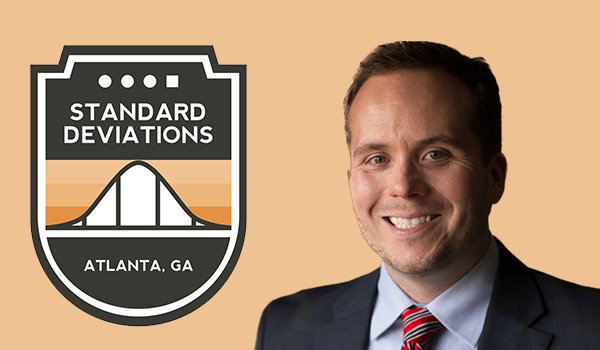 ---
This week on Standard Deviations with Dr. Daniel Crosby, Dr. Crosby is joined by Eric Crittenden.
Eric Crittenden is the Founder and Chief Investment Officer of Standpoint, an investment firm focused on bringing all-weather portfolio solutions to US investors. He has over 20 years of experience researching, designing, and managing alternative asset portfolios. Eric holds a BA in Finance from Wichita State University.
Tune in to hear:
– What is all weather investing and what are its behavioral underpinnings?
– Does Eric strategically rebalance the all weather portfolios or are the allocations fairly static? If they are dynamic, what signals do they look for when making a change?
– What is the trend-oriented global macro program that Eric implements?
– How can one strike a balance between the realities of trying to sell product, run a business and make their clients happy with this very measured, all weather approach?
– Why do alts often fall short of their promise and how does Eric strive to be very different in his approach to alternative investments? 
– Eric thinks that markets and trend can be a canary in the coal mine for larger events. How does he think this plays out broadly and on a more granular level?
– Why led Eric to using a very systematic approach to investing?
– Eric describes himself as a bit pessimistic – what steps does he put in place to help him overcome this pessimism when considering allocations?
– Many experts think that a classic 60/40 model might not best serve us going forward. What has caused them to question something with such a long and successful track record and what would it take for them to change their minds about this?
Compliance Code: 2985-OAS-11/1/2023
---
ABOUT STANDARD DEVIATIONS PODCAST:
Educated at Brigham Young and Emory Universities, Dr. Daniel Crosby, the personality behind STANDARD DEVIATIONS podcast, is a psychologist and behavioral finance expert who helps organizations understand the intersection of mind and markets.
Dr. Crosby's first book, Personal Benchmark: Integrating Behavioral Finance and Investment Management, was a New York Times bestseller. His second book, The Laws of Wealth, was named the best investment book of 2017 by the Axiom Business Book Awards and has been translated into Japanese, Chinese, Vietnamese and German. His latest work, The Behavioral Investor, is an in-depth look at how sociology, psychology and neurology all impact investment decision-making.