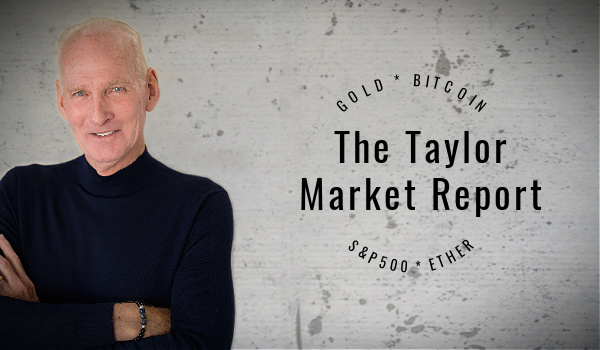 ---
Common Sense for Uncommon Markets
By Bill Taylor, Contributor/CIO-Entoro Investments
---
The opinions expressed below are my own & do not represent those of Entoro Investments, Digital Wealth News or any affiliates.  Any financial advice included in the column is for entertainment purposes only.



Bullish for week of 11/14/23
BTC | ETH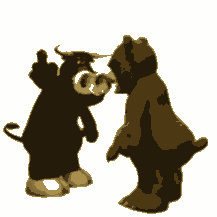 Neutral for week of 11/14/23
GOLD


Bearish for week of 11/14/23
S&P 500  

11/14/23 Closing Prices:
BTC: $35,358.91  (-.005% Tue-Tue)
ETH: $1,984.47  (+4.5% Tue-Tue)
Gold: $1,946  (-.002% Tue-Tue)
S&P 500: 4,495.70  (+2.7% Tue-Tue)
---
HOT FLASH:  Inflation is dead. The consumer price index (CPI) today came in at .0000000000. Yeah, really. Totally flat. i personally have never seen a flat CPI number (that I remember). Interest rates dropped, gold rallied, bitcoin sold off and the S&P 500 zoomed up. I don't know about you, but I'm going out to celebrate the announcement (sarcasm).
Now, either there will be some revisions (when you don't care anymore) or deflation is on the horizon. I personally do not believe the "official" numbers. For the last several months the employment numbers, which came in ("officially") very high, were all revised lower. Sometimes overstated by 20%-25%. That's way too big. Now inflation is flat? I am not too confident in the government's "official" numbers. Maybe we have learned from China.
I'm not being a "Debbie downer" here, I'm just saying things seem to be abnormal. Markets are acting "strange." I called for bitcoin to hit $40k (got a touch over $37K…so far), ethereum to hit $2K (it's there), gold to go nowhere (it has) BUT the S&P 500 to sell off (it didn't, it hasn't and I have been wrong). In my defense, long bitcoin/ethereum short S&P 500 has worked. Oh well, I still believe equities are way too stretched.
So, are markets being manipulated? Are numbers being gamed? Or should I spend more time on TikTok for the real market forecasts? Hmmmmm.
All of that is a long winded (typing) way of saying I'm not totally "in touch" with the equities right now. So, I'm staying the course but would not be initiating any new positions for a bit. Sooooooo;
BITCOIN & ETH. A slight pullback would certainly be expected. Long term super bullish. It's only a matter of time 'til new highs ($70K and $2,500) will be breached. Stay long.
GOLD. Neutral. I just can't see where the shiny metal goes….up or down. Neutral, neutral neutral.
S&P 500. I continue to believe there will be a very sharp correction.  I know my credibility here is suspect, but its a long way to 2025 (2024 could be bad). I remain bearish.
---
IF I WERE LONG EQUITIES I SURE WOULD HAVE FOBI (FEAR OF BEING IN).  WHAT COULD POSSIBLY GO WRONG, RIGHT?   I'M SURE WE WILL FIND OUT.
HAVE MARKETS BECOME POLITICIZED?
---
NEW TARGETS:
BITCOIN 2023…….UP……$40K

ETH 2023…………UP……..$2K

GOLD 2023……….??????????

S&P 500 2023……..DOWN…….DOWN……DOWN……...LOOKING AT 3,250
Current trading positions: 
 LONG BITCOIN
 LONG ETH
NEUTRAL GOLD
SHORT S&P 500
---
We compare the price of Bitcoin, Ethereum, Gold & the S&P 500. We use the CME Bitcoin Indexes (BRR & BRTI) and the CME Ethereum Indexes (ETH_RR_USD) & (ETH_RTI_USD) for reference as well as the London Bullion Market afternoon price settlement on the digital assets & gold.
---
Bill Taylor is CEO of Digital Wealth News and an advisor to Entoro Investments. He is widely published & quoted in financial media and an international expert on markets and BTC, ETH, Gold & SP500.
His opinions are solely his own and for informative purposes only.