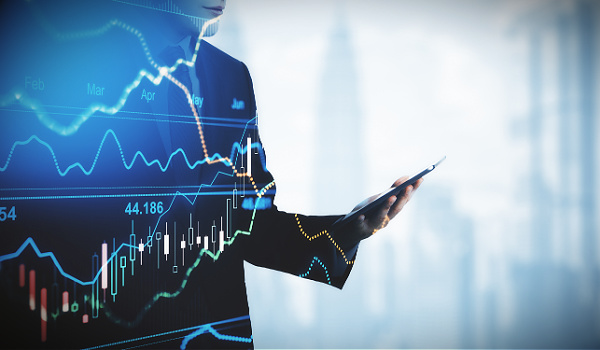 ---
Happy new month (in arrears).
Cloud-based products are in fashion, coupled with AI-focused additions and solutions.
TS Imagine extended its compliance solutions with a few additions.
EquiLend revealed improved data functionality via its Orbisa solution.
MetaMask now has a notifications service, and the UK's Treasury published the last round of its crypto regulatory proposals.
Financial institutions can now deploy in Google Cloud's environment (thanks to Kyndryl).
Arturo unveiled its automated claims module.
Plus, there's now a trip cancellation solution (by Pattern Insurance).
Who is ready to fly?
It's your week in digital wealth!
---
WealthTech, RegTech, Regulatory, and Treasury
TS Imagine
TS Imagine, the leading Software-as-a-Service (SaaS) solutions platform, revealed the addition of a compliance-ready execution module and analytics dashboard to its solutions ("TS One" and "TradeSmart OEMS").
The feature automates and captures trading data, enabling rule-based flexibility for traders.
Intercontinental Exchange, Inc. (ICE)/New York Stock Exchange (NYSE)
Jeffrey Sprecher, the Chairman and CEO of ICE, the global exchange operator, revealed during its Q3 results call on November 2 the successful redevelopment of the NYSE's technology stack.
ICE acquired the NYSE in 2013.
Hedge fund managers now have a leading edge per data with the inclusion of real-time data functionality via Orbisa, EquiLend's data solution.
Orbisa's data-driven functionalities are available via its user interface and API.
CME Group
CME Group, the derivatives ecosystem, revealed the addition of short-term options on its Treasury Options futures.
Monday expiries are now available alongside Wednesday and Friday offerings.
AssetMark, a premier WealthTech firm, revealed its partnership with Cheetah, a trust accounting platform.
The cooperation digitally integrates wealth management and trust services, providing a unique offering to industry stalwarts.
Crypto, Blockchain, and Digital Assets
MetaMask, the leading Web 3.0 wallet, partnered with Blockaid, a security firm, to help improve security for its wallet users.
Per the collaboration, Blockaid's alerts of threats and high-risk scenarios are integrated within MetaMask, providing an added layer of protection.
His Majesty's Treasury of the United Kingdom
Across the pond in the United Kingdom, HM Treasury published the final crypto regulatory proposals after a series of consultations.
Per the proposals, centralized crypto exchanges will be fully regulated. Digital asset trading activities will also be considered a financial activity rather than gambling.
PayPal, the payments behemoth, revealed that it received a subpoena from the SEC regarding its PayPal USD (PYUSD) stablecoin.
The payments giant indicated it was cooperating with the regulator.
FinTech, Personal Finance, and Apps
J.P. Morgan Payments/Trulioo
J.P. Morgan Payments revealed its collaboration with Trulioo, a boutique identity solutions firm.
The Canadian firm's KYB and KYC solutions will integrate with J.P. Morgan's global payment infrastructure.
Small businesses can get the best of everything with cooperation between LegalZoom, the online compliance ecosystem, and SMB-focused FinTech Novo.
The cooperation enables access to the duo's services on the go.
TodayPay, the leading Refunds-as-a-Service (RaaS) upstart, revealed it's joining the "Visa Fintech Fast Track Program."
The integration includes access to Visa's payment network("VisaNet").
Banking, Payments, and Infrastructure
Automated Clearing House (ACH)
Banks in the American financial ecosystem experienced transaction delays. The issue was traced to an ACH-related technical glitch and resolved. The downtime affected less than 1% of daily transaction volumes.
Glia Technologies, Inc.
Glia, the premier digitally-focused customer solutions firm, launched generative AI tools for financial institutions.
The solution enables financial institutions to provide seamless customer experiences powered by large language models (LLM).
Kyndryl, Inc./Google Cloud
Financial institutions seeking to deploy their solutions within Google Cloud's environment can do so seamlessly. Kyndryl, the boutique FinTech behemoth, revealed its Google Cloud financial service implementation.
The solution has compliance, security, and automation as its areas of focus.
BankProv, a leading Banking-as-a-Service (BaaS) provider, revealed its partnership with Cable, a premier compliance solutions ecosystem.
The collaboration integrates BankProv's ecosystem with Cable's infrastructure, providing a safe transaction environment.
Abrigo, a compliance-focused FinTech firm, unveiled its partnership with Prelim, a digitization solutions firm.
The cooperation will enable end-to-end account opening for financial institutions, including onboarding.
REtech, InsurtTech and Investing
Federato/Google Cloud
Federato, the top-rated InsurTech company, unveiled its partnership with Google Cloud.
The collaboration will leverage Google Cloud's infrastructure to deploy AI-powered integrations to its "RiskOps" solution.
Arturo
Arturo, the RETech/InsurTech upstart, revealed the launch of an AI-driven claims module.
The solution comes with advanced data analysis tools and has real-time event assessments via third-party data integrations.
Pattern Insurance
Pattern Insurance, a premier InsurTech/FinTech, revealed the launch of its trip cancellation solution ("FlexIt").
"FlexIt" seamlessly integrates with the ecosystems of critical players in the travel industry, enabling the creation of refundable bookings.
NEXT Insurance/Allstate
NEXT Insurance, a leading online platform, revealed its partnership with Allstate, an industry behemoth.
The cooperation will integrate NEXT's ecosystem with Allstate's operational infrastructure, giving customers the best of both worlds.
---