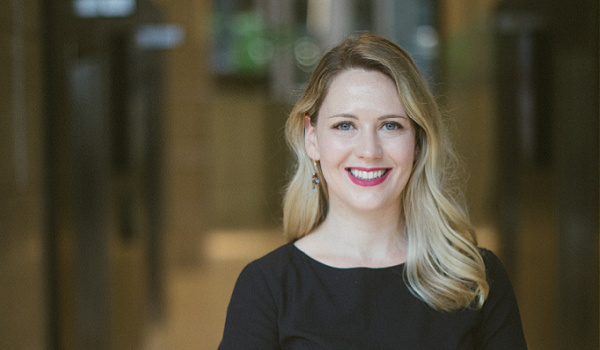 ---
First published in June, 2022
Personalization is the key to differentiation and a great client experience.
But implementing personalization as a wealthtech firm requires not only knowing the wealth management firms being served but also their clients, said Lindsey Hanson, head of client success at Practifi, a business management platform for wealth management firms.
"With Practifi, we deal with a wide array of client types," said Hanson. "Our clients are also servicing and supporting clients of their own in the wealth management industry, and over time it's become apparent that people are providing more specialized services."
Across the value chain, it's become increasingly important to demonstrate value to individual clients, said Hanson, and a lot of that has to do with proving that a tailored experience is being provided.
Practifi, as a technology partner, focuses on creating an exceptional experience for the firms it works with, allowing their advisors and support staff to work in the way they want to work, and enabling them to tailor their services and contributions to clients in a personalized way.
Personalization as Differentiation
"We have some extremely large clients with different business units that operate independently of one another," said Hanson. "We also serve plenty of traditional mid-sized RIAs, but even in this category, the clients' needs may be drastically different, so it's important that we make sure we have different support models and that we're matching their needs whether it's in training, change management or the ability to customize our tools."
Within the effort to create personalized services, there's a lot of differentiation, said Hanson. Firms differ widely based on the number of employees they have, their AUM, the services they provide and the client segments they work with.
Some of Practfi's clients manage intergenerational wealth for one or two families, while others are traditional IRAs with traditional servicing models.
"Even the way our clients, in turn, support their clients varies broadly," said Hanson. "The shape of advisor-servicing teams, and the number of people serving each family, household, or individual client is different from firm to firm. That requires Practifi to be very flexible. It's important that we're able to serve all of them well, and preferably, very well."
For a wealthtech to serve an industry with such a diverse array of businesses, it must be able to be tailored and customized to the needs of each firm.
A business management platform like Practifi, which manages and organizes deep data on all of the relationships that wealth management firms may have and provides a roles-oriented dashboard for any and all of their employees, offers additional business management benefits.
An Eye in the Sky
Practfi's platform can report and manage data to meet compliance needs, assisting firms in recording and safely keeping client data and offering managers, administrators and owners a clear, holistic view of what is happening within their business.
"It's important for wealth management businesses to have one lens on all the activities happening across all of their departments," said Hanson. "At the same time, firms want the ability for end-users to have a personalized view and work experience to allow them to work more individually and effectively."
When Practifi is optimized for a firm, it can serve all the levels of a business while still proving excellent user experiences, said Hanson. When done right, it's flexible enough to allow people to continue to work as they've become accustomed to and access the data, they need in an intuitive way without sacrificing the ability for management and leadership to control and supervise what is happening.
How Wealthtech Can Get It Right
"We do categorize our clients based on their types of clients, too," she said. "We have several different types of clients with different business and servicing models, and we're flexible based on what our client needs are."
"The most important element to building out effective technology with a wealth management firm is communication," said Hanson.
"The challenge for Practifi is to make sure we have close relationships with our clients, so we understand the next level of their client support," said Hanson. "We must have a strong enough partnership with them to understand how their business works, or Practifi will not meet their needs. We need good relationships and seamless lines of communication so we understand how they actually work."
To that end, Practifi partners every client with a client success manager, establishing a one-to-one relationship with the wealth managers it serves.
While many firms will find value and satisfaction using software out-of-the-box, optimizing their technology takes a more consultative approach.
"We know there is a level of configuration and customization to personalize their experience that can make it more meaningful for their end-users," said Hanson. "We support that with client-success teams, support teams and a professional services team with deep industry knowledge and technological capability."
Buying In
"At the onset, it might seem like personalization is difficult, because we're talking about the ability to get people to comply with using Practifi and adding notes, data and information about the client interactions they have," said Hanson. "But it gives our users the ability to make meaningful predictions about what's happening in their businesses. It requires compliance: having people working the same way, with similar processes, to capture the same information. It's key to understanding things like profitability, revenue, and the likelihood of clients leaving or extending their business with a firm."
Success is only truly possible if people buy in and use the software consistently, said Hanson. When they do, Practifi can then find ways to automate repetitive tasks and help the firm work more efficiently.
Over time, teams within a firm can further personalize their experiences using information that is most relevant to them, and Practifi can deliver dashboards and analytics to help them automate and, in time, recommend next-best actions, said Hanson.
"We offer outputs in reports and dashboards, but the next level is predictive analysis where we're trying to ascertain what might happen next within a business," said Hanson. "In the middle, there's the effort to try to encourage end-users to be proactive and think about what kind of actions they can take next to make the biggest positive difference. That's not all the way to the level of predictive analytics, but it encourages the right behaviors that in the past have made a positive difference in client sentiment or client risk-taking, or in the ability to close prospective opportunities."
---