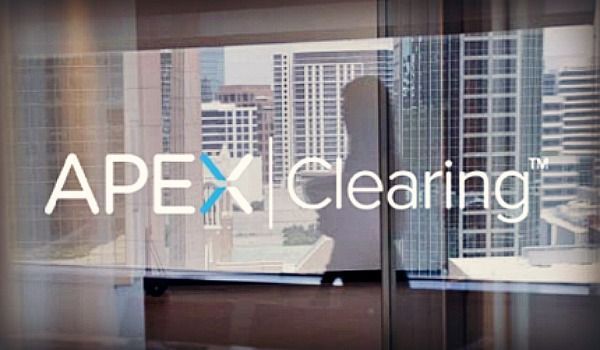 DALLAS, June 23, 2020 /PRNewswire/ — Apex Clearing, the digital custody and clearing engine powering the future of wealth management, today launched a new turnkey platform solution called Apex Extend. This innovative end-to-end business solution levels the fintech playing field with modular applications to easily create customized wealth management experiences.
Apex Extend has highly configurable front and middle office functions enabling any provider to quickly create, launch and run an investing app or advisory platform on Apex's modern back-office capabilities. This offering extends Apex's market leading custodial roots from the back-office into the front-office, including the layers of a tech stack that enable advisor and investor interfaces. It also includes a middle-office, which is typically the unseen layer of operations that deals with risk management, profit and loss along with other business transactions.
"The digital wealth space has been lacking a robust, full-stack turnkey technology offering until now," said Bill Capuzzi, CEO of Apex Clearing. "We're thrilled to address that unmet need with Apex Extend, which provides a variety of flexible, pre-built options that serve a wide range of business models, giving better control over operations and helping to deliver the best possible experience for investors."
Fintech firms, RIAs, Broker-Dealers and non-financial organizations that want to expand into investments can build products that cater to their specific business needs, selecting services on an a la carte basis or choosing from several fixed packages with curated combinations of features. For example, clients with expertise building consumer apps may now opt for just the middle-office extension in addition to the custody and clearing backend. This allows them to focus resources on what they do best, interface (UI), while purchasing the other components out of the box. Other clients who do not wish or are unable to build a complete UI can opt for the full stack.
"What we're most excited about is that Apex Extend dramatically lowers the barrier to working with Apex and our market leading digital custody solutions," said Jonathan Krieger, Head of Strategic Partnerships at Apex Clearing. "We intentionally developed Apex Extend to be a solution-in-a-box so any firm can launch a digital brokerage or advisory platform in a matter of weeks at a fraction of the time and cost that was previously required."
Apex Extend is the latest innovation from tech-oriented Apex Clearing, the digital custodian behind many of today's biggest fintech leaders. Recent product announcements include the adoption of time-based software release cycles and new developer portal and documentation [see Press Release]. Through Apex Extend, the firm makes its best-in-class wealthtech solutions available to a wider customer base including brokerages, RIAs, asset managers, credit unions, community banks and fledgling start-ups, as well as non-financial firms looking to offer investment capabilities to their client base.