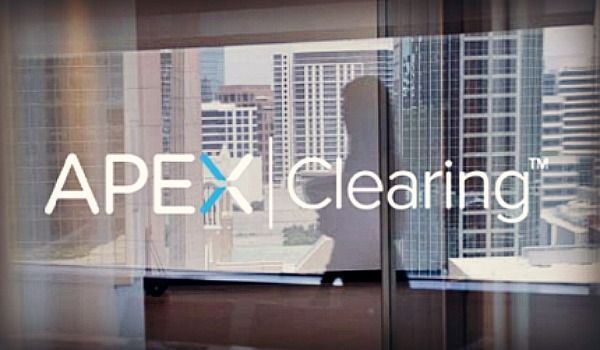 We recently caught up with Bill Capuzzi, CEO of Apex Clearing. Bill joined Apex Clearing in 2015, after senior management stints with ConvergEx and Pershing, and has spent the last twenty years in the financial arena.
---
Chicago-based private investment firm PEAK6 acquired key strategic assets from the former Penson Financial, a clearing broker dating back to 1978, and relaunched as Apex Clearing in 2012. Initially, the firm offered traditional equities clearing services for broker/dealers, but under the leadership of Capuzzi, has branched out in the fintech arena in ways in which he "did not originally envision" when he took the CEO role there.
Sans a recording app on our call, I nevertheless took fastidious notes and found our conversation uplifting, far-reaching and fascinating.
As previously noted, Apex has expanded beyond traditional clearing and now operates two distinct divisions – one focused on providing custody to retail-based fintechs via their Digital Wealth Solutions silo – and the other focused on providing custody solutions to the institutional marketplace, including broker/dealers, advisors and prop shops, amongst others. The Digital Wealth solutions division serves millions of end investors and was the engine helping to scale the rapid growth of fintech disruptors like Betterment, Wealthfront, Robinhood and Stash.
Apex also offers a custody solution for crypto. Capuzzi noted that the crypto space offers opportunity within the speculative trading realm but stated he "is wary, though not skeptical, of the long-term potential for massive market dislocation" by the crypto sector. So far, it has not been a large revenue stream for the firm, but they remain committed to it.
He also noted they are battling some very large competitors in the clearing space including Pershing, Fidelity and Schwab, but are winning because the investment the firm has made in its back-end technology. Capuzzi stated that because of their technology expertise and positioning, "the perfect clients for Apex need to be firms that embrace change and are committed to doing so".
Since many fintechs are constantly raising capital rounds as they build out and monetize their platforms, I also asked Bill how the Apex/PEAK6 relationship worked. On its website, 22-year old Chicago-based PEAK6, founded by Matt Hulsizer and Jenny Just, lists that the firm has four key businesses – Apex Clearing, Capital Management, National Flood Services, and Strategic Capital – and numerous diversified investments including sports, consumer goods, fintech and more.
Capuzzi stated that PEAK6 are "amazing partners, offering great support and resources to Apex", and the owners spend significant time with him personally on his business unit, noting he often has daily calls with both of the founders.
Capuzzi ended our call by stating "I love my job, and what I do, and who I work for". Given that passion, it would appear that Apex is certainly well positioned for what the future may hold for fintech – and the firm.