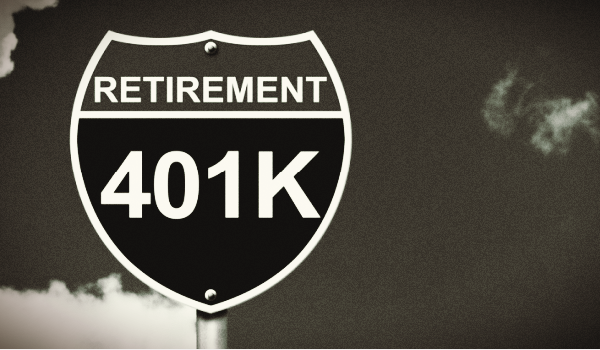 NEW YORK–(BUSINESS WIRE)–Capitalize, the first independent platform to transfer retirement assets, today announced that it has closed a $2M Seed round led by Bling Capital, an early-stage venture fund based in San Francisco. Additional investors include Greycroft, RRE Ventures and Walkabout Ventures. Capitalize is solving one of the biggest problems in the $20 trillion retirement savings market by helping Americans easily locate and roll over their legacy 401k accounts.
Capitalize guides users through an intuitive, online process to offer a streamlined alternative to the historically complicated, manual process of rolling over retirement accounts – for free. The platform instantly locates former 401k accounts, matches users to individual retirement accounts at leading financial institutions, and initiates rollovers on their behalf. With over 15 million 401k account-holders changing jobs each year and higher levels of financial insecurity resulting from the COVID pandemic, Capitalize helps ensure Americans avoid cashing out or losing track of their 401k savings.
"As fintech companies have digitized across various industries, we noticed a gap in the retirement savings market to improve how legacy accounts are transferred and managed," said Gaurav Sharma, Co-Founder and CEO of Capitalize. "With Capitalize, we're empowering Americans to consolidate their 401k assets and make the most of their money as they move throughout their careers."
Due to the lack of clarity on how to handle employer-sponsored accounts at the time of job change, many are unable to maximize their retirement benefits.Almost 5 million Americans cash out up to $100 billion of assets from their 401k accounts each year when changing jobs and millions more leave their assets behind for an extended period of time. An additional 5 million Americans are estimated to have rolled over more than $500 billion of 401k assets into an IRA in 2019 but they endured a manual, complex process in order to do so. Capitalize's simplified platform helps individuals digitally consolidate their savings. Capitalize accelerated the platform's launch to help those affected by COVID-induced layoffs preserve their retirement savings. The easy-to-use platform also supports employers by helping them lower fees paid to administer their 401k plan, reduce exposure to potential ERISA lawsuits, and free up HR time otherwise spent communicating with former employees.
"We believe in Capitalize's mission to make it easier for individuals to save for retirement," said Ben Ling at Bling Capital. "Gaurav and the team have identified a significant opportunity in the market and created a platform that simplifies this complex process. We're excited to partner with Capitalize to realize their vision."
Capitalize was founded by co-founder and CEO, Gaurav Sharma, who began his career in investment banking before transitioning to hedge fund Greenlight Capital where he contributed significant returns and invested in some of America's best-known companies in the technology, media, and financial sectors. Gaurav is joined by co-founder and CTO Chris Phillips, who previously served as CTO of IAC's Applications group, overseeing technology for a $500 million portfolio of desktop and mobile applications that included Vimeo and Daily Burn. The new funding will allow Capitalize to build out its retirement platform capabilities and hire additional team members focused on operations, product, and engineering.
"Gaurav and the Capitalize team have streamlined an antiquated process to provide individuals with a modern-day retirement savings solution," said Will Szczerbiak, Partner at Greycroft. "We're excited to support Capitalize's fintech initiative as they continue to provide resources for Americans to better manage their personal finances."
About Capitalize
Capitalize is a New York-based fintech company that helps people quickly consolidate or "roll over" their old 401k accounts into a new or existing IRA – for free. Capitalize manages the entire 401k rollover process for users through an online alternative to the manual, paper-based process of transferring retirement accounts. Over time, Capitalize intends to help users manage all of their employer-sponsored and individual retirement accounts as they move throughout their career. www.hicapitalize.com
About Bling Capital
Bling Capital is an early stage venture capital firm, focused on helping entrepreneurs find product market fit. Bling Capital offers a unique Product Council of 100+ top executives as resources to its portfolio companies. Bling Capital is founded by Benjamin Ling, a former executive at Google, Facebook, and YouTube. Ling has made over 100 early stage investments, including Square, AirTable, Udemy, PagerDuty, Lyft, and Quora among others. www.blingcap.com
About Greycroft
Greycroft is a seed-to-growth venture capital firm that partners with exceptional entrepreneurs to build the world's most transformative companies. They have deep experience in both consumer and enterprise technology and have made over 300 investments, including Acorns, Bird, Huffington Post, Icertis, Plated, Scopely, Shipt, TheRealReal, Thrive Market, Trunk Club, and Venmo. www.greycroft.com