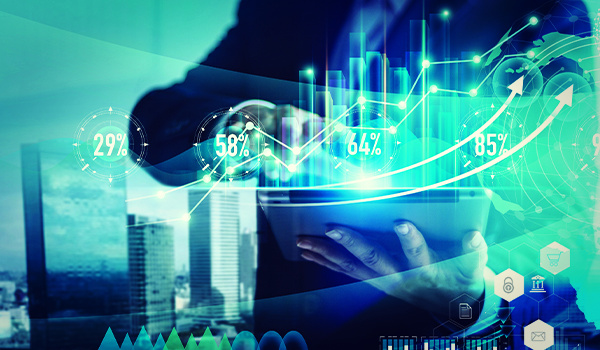 ---
DrawBridge Lending through its affiliate DBL Digital, a Chicago based Commodity Trading Advisor and Commodity Pool Operator, offers a variety of bitcoin investment strategies for crypto currency "hodlers" and traditional market participants looking to enter the space. DBL Digital Smart Beta Series Fund, is a core DBL Digital product offering for bitcoin accredited plus investors that are seeking an enhanced return on their asset but still require the safety offered through a custodial account. Smart Beta answers that requirement as an investor's bitcoin remains in cold storage custody and DBL utilizes proven option overlay strategies to produce the desired enhanced return. DBL does not re-hypothecate the client bitcoin, rather, uses the bitcoin as collateral in a bilateral or exchange transaction to initiate either short-dated call overwrites or collar strategies. Working with the client to provide guidance and dependent on the client's risk appetite, returns can vary from 4% to well over 20%.
As crypto currency continues to turn more and more heads, DBL Digital is here to help investors create income on their idle coin. In recent news, hedge fund pioneer Paul Tudor Jones has publicly embraced bitcoin, deeming it a "great speculation" and acknowledged holdings in excess of $100ml dollars. Jones also compared his bitcoin holdings to the gold trade of the 1970s whereas investors piled into gold only to experience wild profit and loss swings as gold rallied sharply then fell dramatically. The investor meanwhile never received any return for holding and storing gold, only risk.
Tom Anderson, President and Chairman of the Board of DrawBridge Lending offers this unsolicited advice to Mr. Jones, "Mr. Jones, please let DBL Digital offer an investment strategy for your holdings that would encompass not only our Smart Beta program but other investment opportunities that can help your portfolio achieve greater returns." Mr. Anderson suggestions would be to allocate your entire portfolio as follows:
‍
25% DBL Digital Smart Beta: DBL deploying option overlays to enhance the return of bitcoin held in cold storage custody

‍25% DBL Digital 1.5% Leverage Program: Securing a DBL originated fiat loan against bitcoin held in cold storage custody and using loan proceeds to purchase more bitcoin through DBL

‍25% DBL Digital "Ring-Fenced" coin lending: Earing return by lending bitcoin to DBL trading manager who "whitelists" bitcoin movement to select locations and provides full transparency to location through a professional administrator

25% DBL Digital Hybrid Fiat Lending Program: Securing a DBL originated fiat loan against bitcoin held in cold storage custody to enable investments in DBL preferred financial advisors whose investment horizon matches the tenor of the loan.‍
‍
The bottom line is that bitcoin is an asset that can be stored safely. Even in the confines of a qualified custodian or an administered ring-fenced environment, DBL Digital has found ways to create enhanced returns for that bitcoin and offers a variety of products to meet the qualified investor needs.
---
Please view disclosures at https://dbl.digital/disclosures/
PARTNER CONTENT