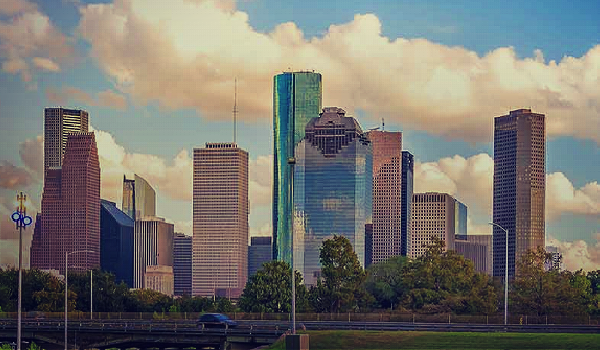 ---
Houston, TX – March 11, 2020 – Family Office Networks announced today the expansion of its Houston Family Office Network led by local resident James C. Row, CFA, Managing Partner of Entoro Capital. The network serves one of the fastest growing and most intellectually astute family office regions in the country. Membership benefits include access to invitation-only family office events, thought leadership content via two weekly newsletters and a luxury magazine, one-on-one individual introductions, membership in the Houston Investment Club, and more.
Family offices, high net worth individuals and the top advisors who serve them are invited to join the Houston Family Office Network which will host a series of 2020 events on a regular basis beginning this spring. In addition to the new Houston group, Family Office Networks will launch soon in Philadelphia, Baltimore, San Francisco and Denver.
Local Managing Director James C. Row CFA ("Jim") has over 25 years of experience in capital raising, deal structuring and energy finance, including project finance, equity and debt securities, risk management and digital securities. He has originated and arranged funding, in excess of $10 billion. Jim is a Chartered Financial Analyst and maintains Series 7, 24, 28, 63, 79 and 99 FINRA securities licenses. He serves as a member of groups such as the Houston Society of Financial Analysts, Houston World Affairs Council, and Houston Producers Forum, is the author of a number of oil and gas issues, and is a featured speaker at global industry conferences.
"Houston and its surrounding cities are benefitting from resurgent growth as wealthy families continue to relocate to the state from California and other high tax states," said Managing Director James C. Row. "In fact, U.S. Census data reported in 2019 that Texas leads the country in terms of the number of fastest-growing cities, with half of the top 10."
"Our organization is dedicated to providing information, opportunities and investment resources to affluent families and individuals. We provide multi-generational support to family structures in order to ensure continued success and wealth preservation. We are pleased to offer our Houston members exceptional news, information, and other resources to help ensure that they are well-positioned for future success," said Andrew Schneider, Founder and CEO of Family Office Networks.
The Houston Family Office Network is open to any family office operating within the local area. There will be numerous events, seminars, and special functions that take place throughout the year engineered to deliver the most pertinent information to assist family offices in reaching their goals.
For information about joining the Houston Family Office Network or to be invited to the next event, please contact [email protected] or [email protected]
About Family Office Networks
Family Office Networks is the premier global community for families to share information and intelligence. The team works with a select group of top tier investment managers and sponsors who offer substantial families' access to stellar investment opportunities in areas such as real estate, venture capital, private equity, and hedge funds. In addition, Family Office Networks shares timely thought leadership on topics related to portfolio management, philanthropy, multi-generational wealth management, compliance and regulation, risk management, insurance, training and education. The website www.familyofficenetworks.com is the hub of Family Office Networks with 200,000 users, including 10,000 family offices, and is a go-to resource for news related to family offices.