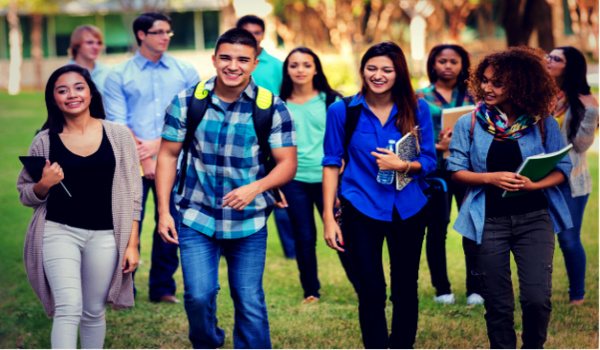 The cost of higher education has been increasing the past 20 years faster than the rate of inflation, with the average total tuition for public, in-state and out of state, and private university being $87,800, $153,320, and $199,500 respectively, assuming the student graduates in four years. Higher education has become almost a necessity with a study done by Pew Research Center stating that in 2019, on an annual basis, people who hold a bachelor's degree earn about $32,000 more than those with only a high school diploma. There are many companies, especially fintech companies, looking to help students receive loans in order for them to continue on their education journey. Some notable firms that offer loans and refinancing options are SoFi, CommonBond, Earnest, FutureFuel, Credible, and many more.
SoFi/sofi.com offers an abundance of loans including Student Loan Refinancing, Personal Loans, Home Loans, and Private Student Loans. They offer a no cost membership and even offer a .25% interest rate reduction when signed up for automatic payments. Their members have paid off more than $22 billion dollars in debt.
CommonBond/commonbond.co, offers student loans for those pursuing higher education, from undergraduate to medical school. They offer both variable and fixed interest rates for each education level, along with a reduction of .25% interest rate if signed up for automatic payments. CommonBond also offers no prepayment penalties and forbearance for up to 12 months on any loan.
Earnest/earnest.com, allows for users to receive an estimate on a student loan without impacting their credit score. After looking at the credit score, Earnest presents the lowest interest rate available and allows for flexible payments. They also allow for a nine-month grace period with no late fees and a .25% interest rate reduction when signed up for automatic payments.
FutureFuel/futurefuel.io, allows customers to connect both federal and private loans. They offer Round Up which uses spare change towards paying down the customers payments along with the ability to switch repayment plans to lower the cost of the loans. Their programs named Repayment, Roll Up, Refinancing, and Read combined with Round Up allows for their users to search for all available methods to reduce payment prices while also paying the loan off more quickly.
Credible/credible.com, presents products from student loan refinancing, mortgage, to credit cards. They offer a marketplace that provides their users to find competitive and personal loan offers from numerous lenders. They offer credit cards that receive reward values based on the customers spending, making it more personalized to each individual.
These fintech firms are offering an efficient and convenient way for students and parents to access and pay for loans. The setup process is simple and immediate through their websites, with user-friendly interfaces showcasing all important information to the potential customer. Many of the firms also offer flexible repayment options with no organizational fees, lowering the total cost of borrowing money. These firms are also able to offer a .25% interest rate reduction if signed up for automated payments which also lessens the burden of remembering to make monthly payments.
Combined, these firms have refinanced over $10 billion dollars in student loans. Refinancing is not the only aspect in which these firms take part in, they also consolidate student loans, which enables people to pay for all their loans in one monthly payment with a lower interest rate. All of these aspects are presenting a more viable option for people who cannot afford college to receive a loan with low interest rates, easy payment options, and no organizational fees.
These firms are ultimately allowing for more economically disadvantaged individuals to attend a higher education and eventually receive a higher income.