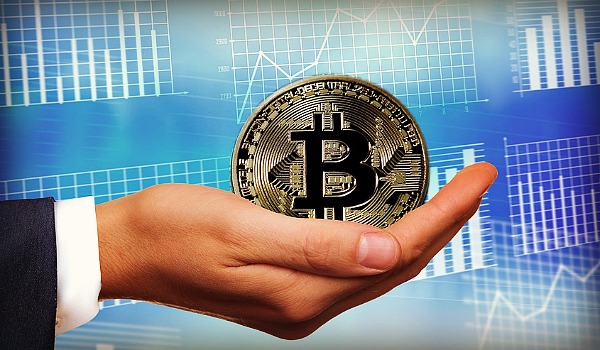 ---
There is a very fine line between a career change to take a risk in a new market sector and a plain old mid-life crisis. Actually, they kind of fold in together. A pair ofexecutives with resumes that encompass stints at HSBC, Citigroup and Merrill Lynch have decided to team up and jump ship from their traditional finance careers to start a cryptocurrency fund. And, not just any old crypto fund but a $50 Million USD crypto arbitrage fund. Traditional finance out….exciting new future in.
Joseph Chang who was head of of equities trading and prime finance-Asia Pacific at Merrill, HSBC and Citigroup has teamed up with Grahame Webb, formerly head of technology, prime finance and securities services for HSBC and Citigroup Asia Pacific, to launch Liquibit Capital. The two have been trading cryptocurrencies since June through the new Hong Kong-based fund. They obviously have some great connections to launch with $50M AUM after only a few months of crypto trading but, again, this is the exciting new world of finance.
Liquibit Capital is also managed by a former Barclays Capital vice president and two current JP Morgan and Wells Fargo technicians. The $50M fund's game plan is to arbitrage a portfolio of bitcoin, bitcoin cash, ether, litecoin and eos, custodied with Fireblocks. Since it is Asia based, and the two founders have decades of experience in the Asia Pacific region, all of the trading will be done on Asian exchanges which certainly makes it easier, from a regulatory standpoint, to set up their fund.
Citing regulatory bloat and a surplus of middlemen at traditional investment banks, Liquibit Capital's chief investment officer (Joe Chang) convinced his partners to switch to cryptocurrency markets. Oh, and the mundane and boring old world of traditional financial markets probably also played a part in making the switch to cryptocurrencies. (Note: been there, done that, and doing the same thing myself)
So, no matter what thoughts are out there on cryptocurrencies, digital assets and tokenization, the "new" financial sector is attracting more and more institutional interest. Experienced executives are beginning to see the future and venture out into the digital world. Oh, and the gig could come with a brand new red Ferrari/Porsche/ etc. and all the trappings. Congrats gentlemen.
---
Bill Taylor is Managing Director/CIO at Entoro Wealth & is widely published in financial industry media throughout the world