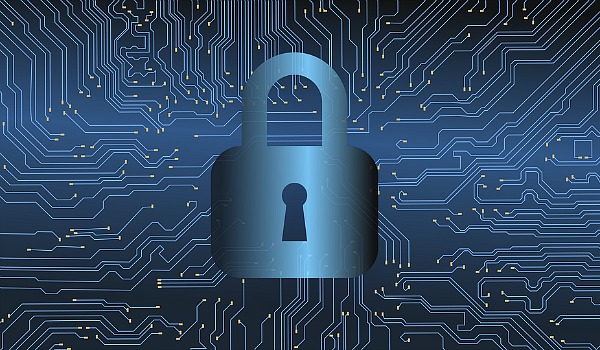 ---
There are things that advisors should learn about…
And things that they should know about.
At the conclusion of a recent interview, CNBC reporter Bob Pisani asked SEC Chairman Jay Clayton: "…is there anything out there that's on your plate right now that is sort of front and foremost that we haven't covered that you think we should be knowing about and that the financial advisors should be knowing about right now?"
Clayton highlighted the importance of cybersecurity and resilience.
"Your customers now, more than ever, are depending on electronic communication to work with you," he said. "Make sure your systems are protected, that you're sharing information with each other. And it's not a matter of if, it is a matter of when.  We will have cyber incidents.  It's how we deal with them.  But keeping the confidence in the system is crucial.  Part of keeping that confidence is maintaining good cyber hygiene and what I would say is being able to react quickly in the event of an issue."
Pisani invited Clayton back to discuss the topic again in the future.
Clayton echoes the sentiment that Digital Wealth News started with this column.
It is not enough to prevent cybersecurity events. Like building up one's immune system to address COVID, many people may need to focus on building up their cybersecurity defense in the event of an inevitable breach.
New Securities Compliance Podcast Has Launched
As we noted, cybersecurity talent remains in short supply as we continue to move into the post-COVID world. Compliance challenges will only accelerate in the future. So, we'll be listening to a new podcast series to help support compliance professionals in the wealth management industry.
Calfee, Halter & Griswold has announced that Patrick Hayes, a Senior Counsel and head of the law firm's Investment Management practice will hose "The Securities Compliance Podcast: Compliance in Context."
The podcast will be co-sponsored by Calfee and the National Society of Compliance Professionals.
"The goal of the podcast series is to put Compliance In Context by combining the technical expertise of industry thought leaders and innovators with the practical experience of doers and key decision makers," said Hayes.
According to a press release, each episode will comprise of two segments. The first segment will center on "the provocative and trending compliance topics of the day.
Meanwhile, the second segment will "feature an expert guest participating in a deep-dive discussion of a significant topic affecting the industry."
The show has already planned for four episodes. According to the release:
Episode 1, "Introducing Your Personal Master Class," provides an introduction and origin story to the podcast.
Episode 2, "What's New at OCIE?" features guest Natasha Greiner, the Associate Director of the IA/IC Examination Program, SEC Office of Compliance Inspections and Examinations.
Episode 3, "The New DOL Fiduciary Rule," covers the breaking developments on the whistleblower front and new trends in SEC enforcement; and,
Episode 4, "How FinTech and RegTech Impact Compliance," covers the SEC's new rule proposal regarding private issuers and raising capital as well as the recent criticism to the amendments to Form 13F.
I'll be back next week with a discussion with a colleague in the cybersecurity space who can speak to the rising challenges facing advisors in 2021 and beyond.
Garrett
---